Points: 25
E-mail:
Gender:
Date of Birth:
Tel:
Occupation:
Street:
City:
State/Province:
Country:
Address:
Zip Code:
Member Since:
Aug 15, 2011 06:28
Last Login:
Aug 15, 2011 06:28
Forum Postings by MAGGIELEE81 (1)

Travel with Me - A Local Chinese Girl from Nanjing China
| China Tour Guide | Aug 15, 2011 07:01
Travel Reviews by MAGGIELEE81(0)
Travel Tips by MAGGIELEE81 (0)
Travel Journals by MAGGIELEE81 (1)

Nanjing

| May 8, 2011 - August 4, 2011

As a local Chinese girl from Nanjing China, I'd like 2 introduce my hometown.We can follow Confucius' trace n taste duck blood pudding and vermicelli soup. Tour around Mausoleum of the Ming Emperor. Every step we walk seems to be intertwined with its history.For more travel info about China, u can refer to http://www.facebook.com/ChinaTravelDepot FREE OF CHARGE. Just think it helps.
Photo Albums by MAGGIELEE81 (1)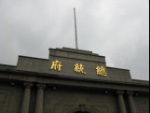 Travel with A Local Chinese Girl
Category: Nanjing
Aug 15, 2011 06:52
Videos & Music by MAGGIELEE81 (0)
Travel Q & A by MAGGIELEE81 (0)