Points: 27
E-mail:

hotmail.com|howardchem

Gender: Secret
Date of Birth: 1980-02-06
Tel: 0086-13785192656
Instant Message:
Occupation: offer interpreter service and itineray organizing
Street: experienced in travelling companion
City: Transportation BEIJING/SHANGHAI/GUANGZHOU
State/Province: only earn reputation through mouths of friends
Country: China
Address: TRAVEL EXPERT, WELCOME INQUIRIES
Zip Code:
Member Since:
Sep 8, 2010 00:50
Last Login:
Jul 31, 2014 04:43
Forum Postings by PHCHEM (1)

WHAT REPRESENT the starting point of the Silk Road
| Travel Companions | Jul 31, 2014 05:42
Travel Reviews by PHCHEM(0)
Travel Tips by PHCHEM (0)
Travel Journals by PHCHEM (1)

Beijing

| December 23, 2014 - January 2, 2014

Zhoukoudian: Home of the Peking Man Remains of the Peking Man (homo erectus) are located on the Dragon Bone Hill at Zhoukoudian Village, Fangshan District, Beijing. In the 1920s, archaeologists discovered the complete skull. Later, more skull bones as well as stone and bone instruments were unearthed.

690,000 years ago, during Paleolithic times, how to make fires.
Photo Albums by PHCHEM (1)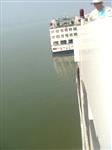 general
Category: Other
Jul 31, 2014 05:59
Videos & Music by PHCHEM (0)
Travel Q & A by PHCHEM (0)