CHONGQING-a beauty
We four Nepalese student studying in Sichuan University planned to go to one of the most heard city, Chongqing during the mid-autumn festival. We took a high speed train on Thursday 23rd September morning at 8:00 a.m from Chengdu and arrived Chongqing at 10:20 a.m. It was our first experience on a high speed train which takes its highest speed of 201 km/hr .The journey was enjoyable and comfortable. We had already booked our room in one of the comfortable hostel in the downtown of Chongqing. They provided free pickup facility from Chongqing Bei railway station (North Chongqing railway station). The guy with van was waiting there with a placard displaying my name when we arrived. To our surprise he could speak very good English. It took us around 15 minutes to reach the Tina's hostel where we had booked our room. Almost all the staff members could speak English very well. So there was no problem in communication. The person in the desk (receptionist) asked for our passport and after fulfilling all the formalities alloted us the room (double bed a.c room/per bed 50 yuan).

We unpacked and went out without wasting time. We had lunch and then went to Chongqing 3 Gorgeous museum. It was an amazing place with all the histories related to 3 gorgeous dam. Just infront of the museum was The Great Hall of Peoples Auditorium. The architecture was spectacular and it was a nice experience to engrave the pictures into our memories.

What we had heard about Chongqing felt true as we took an evening ride on Cruise in the river of Yangtze from Chao Tian Men. We paid 58 yuan per person though the ticket price may vary with the type of cruise you choose. If you miss to cruise you will miss to see the real beauty of Chongqing so it is highly recommended. The place named Hong Ya Dong is also a good one which is nearby to Chao Tian Men. You get some beautiful clicks. It will be wise to go for shopping at jie fang bei after the cruise ride and enjoy shopping during late evening with a sight of a lot of beautiful girls adorned in different colors.

The next day we started with Ciqi kou. It is an ancient old city in Chongqing. Though not much to be seen there except for some art-craft which were really good but other than that it was so-so. The same evening we went to view Chongqing from Nan Shan. They charged 20 Yuan as entry fee but it was worth the cost. All our tiredness and exertion disappeared in the high sky as we viewed the city from top. Don't forget to carry with you a good camera. You can also relax a bit with coffee in the restaurant below and watch the splendid view of Chongqing. I had heard from various people about the popular dish huo guo of Chongqing but truly speaking I liked Chengdu's huo guo more than that of Chongqing.

Though there might be other places as well but if you have planned to visit Chongqing city,then two night stay will be more than enough. Getting good hospitality from the staff of tina's hostel as well as the people of chonqing we returned to Chengdu with a lot of good memories .I plan to visit it again if time permits.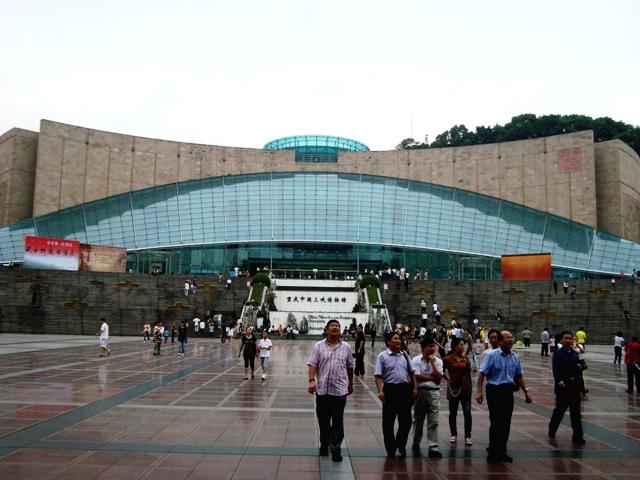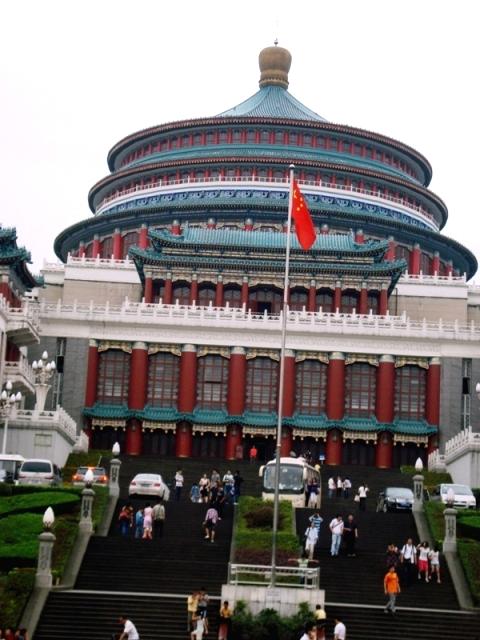 100926055610546