A Glimpse of Xian
Had been studied in a university based in Xian for 4 years and now work in Xian after graduation, I am quite familiar with it. Hope my post here will be helpful to you.

I only visited the Terra Cotta Warriors and Horses for one time as a class activity, when I was a sophomore. We didn't pay any admission fee, because it's one of the education bases of our university. We didn't use the public transportation either, but chartered a bus to send us there and then back to school directly, rmmb25 per one if I remember right. The day was an International Museum Day. As a part of celebration activities, we were luckily to have the archaeological team leader of the museum to be our guide. He was knowledgeable, professional and humorous. Rather than the well-known tour guide manuals, he talked a lot about his assumptions. It just felt like he was telling a historical story, an interesting experience I had never had. For those individual visitors, it is 100% possible to reach the site by public transportation. The special tourism bus line 5 (bus no. 306) is traveling between the Museum of Terra Cotta Warriors and Horses and Xian Railway Station. The bus is air-conditioned and departs once fully-occupied or every five minutes. I visited the museum only once but took this bus line many times to visit my friend. The best public buses in Xian as far as I known.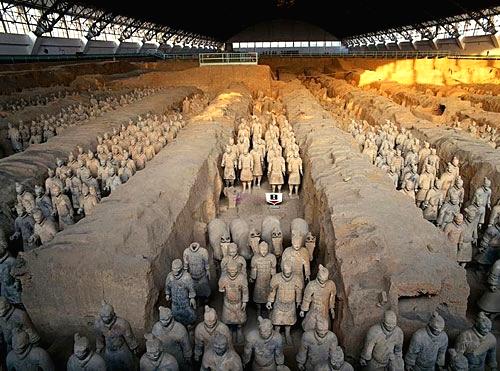 Terra Cotta Warriors and Horses

Another famous site in the ancient Xian city wall. Again I only went up to it for only one time to keep my younger cousin accompanied. We toured the wall on bikes in less than an hour, for he was in a hurry to catch the train home, a rush trip which made me tired. Next time, I will have a leisure cycle tour and stay on it as long as I want. Maybe it is the safest place to ride a bike in Xian. The wall is located right in the city center, so a lot of buses have a stop here.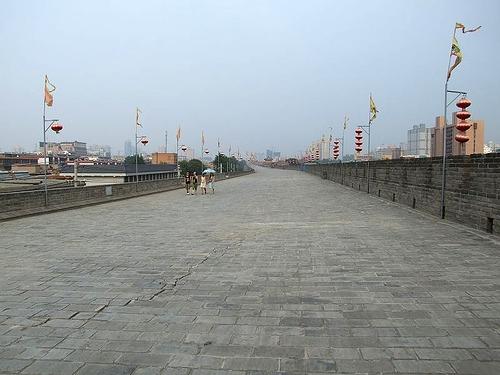 Xian City Wall

The Moslem Street, a place where my friends and I hang out a lot. They like the snacks there very much. You'd better not buy things here. They are really high-priced for visitors. As the 'local', we usually buy things at 'off-season' (workdays or late evening when they are just to pull up stakes) and bargain in local dialect.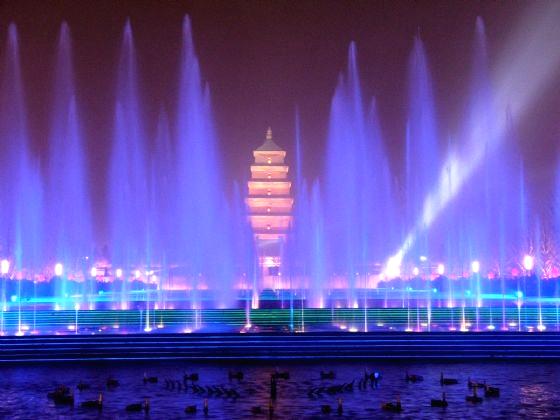 North Square of Big Wild Goose Pagoda

Big Wild Goose Pagoda, a place I have been to quite a lot. I personally think the night scenery is more beautiful when the lights and waterscape fountains are on.

Wow, there are still many places to mention and seems that it will not come to an end if I continue, so I will stop here. If you have any problems about Xian, welcome to reply to my review and I will be happy to have discussions with you guys. Cheers!

More
Xian Travel Reviews