Some Sites to Explore Harbin Ice and Snow Festival
Harbin Ice and Snow Festival is very famous and more and more tourists go for it, especially those from southern places. Then, where can a tourist experience the all facets of the festival. I recommend four sites this time.

1. Harbin Zhaolin Park. Many visitors come to Harbin for the ice sculptures. Then Zhaolin Park will be a good choice. During the coming festival, the 25th International Ice Sculpture Competition will be held here. I believe the ice sculptures this time will be as amazing as former years. The park will be more beautiful at night when the lights are on, for the ice sculptures will be colored. A wonderland of ice sculptures, I really want to go again, but have no time. Luckily, my friend have arrived Harbin the day before yesterday and I have 'ordered' her to take some photos. I will revisit it with the pics.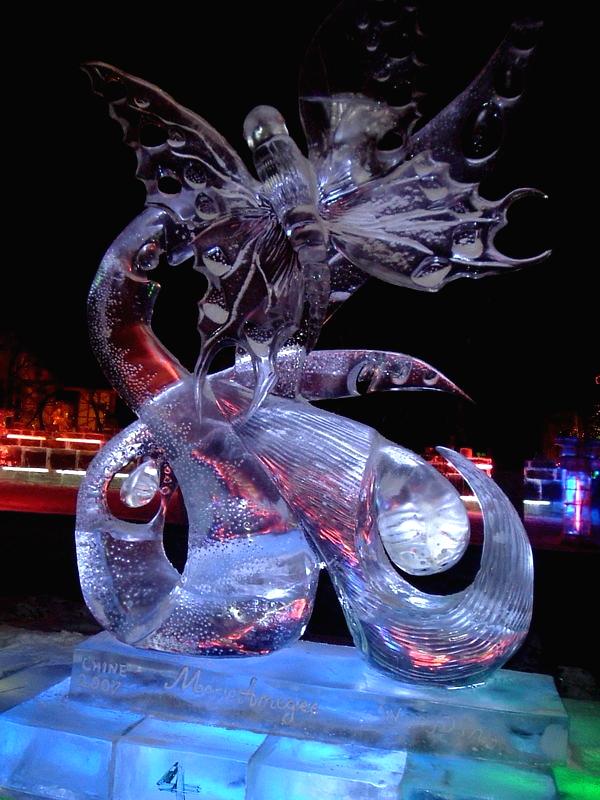 An Ice Sculpture

2 .Sun Island, Harbin. Since it is Ice and Snow Festival, we will see how snow pleases people in its way? Try to admire snow sculptures. Usually, the snow sculptures are showed in Sun Island scenic area, so is this year. The 16th International Snow Sculpture Competition will be held here. Of course, there are other activities you can join. Maybe you can try to create your own ice sculptures. I am not an artist and only made another snowman.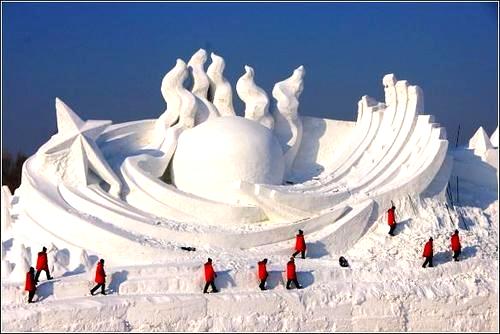 A Snow Sculpture

3. Harbin Ice and Snow World. This is an ice and snow amusement park; you may find many kinds of special amusement facilities here. I was for the first time to see many of them, like ice slide, snow motorcycle, ice spindle, etc. Very local but interesting stuffs. Definitely, one can go skiing and skating here. Also, the sceneries are characterized as Chinese style, Russian style, South Asian style, American-European style, etc.

4. I've heard that the main streets and squares in Harbin will be decorated by ice and snow sculptures during the coming festival. Great news, right? People don't need to pay to see these sculptures. The most famous street is Harbin Central Street, I think a stroll in this street will be more interesting this year than before. Oh, forgot to say that Songhuajiang River is also a nice place in Harbin for sightseeing and entertainment. Good luck with those will be there!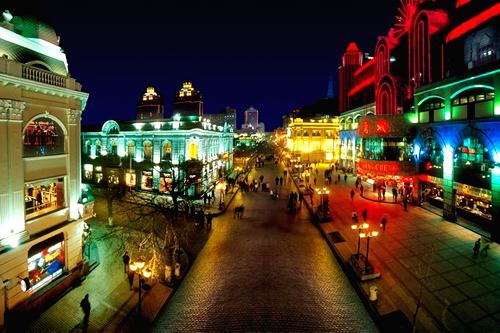 Harin Central Street