Do Not Miss Huangpu River When Visit Shanghai
My friend and I visited Shanghai last summer. Just like London, cut through by the Thames, Paris, decorated by the Seine River and Danube, cultivated by the Danube and many other international metropolises, Shanghai also has such a river, the Huangpu River. Since the river is kind of the symbol of the city and said to gather the best scenery of it, my friend and I put it as the first stop of our Shanghai tour.
Really, it's worth visiting. The scenery there is so amazing. To the east of the river, we saw a modern Shanghai with so many skyscrapers, such as the Oriental Pearl TV Tower, the Jinmao Tower, the Shanghai World Financial Center, etc. To its west, a historical Shanghai unveiled in front of us. We could see the western-style buildings standing one by one and shoulder by shoulder. It was said that they were left over from the colonial period of Shanghai and had a history of about 100 years. Although not as high as the skyscrapers opposite them, they were charming and attractive as well due to the unique styles and appearance. I liked them more than the skyscrapers. Maybe it was because they were more close to us (we were strolling on the Bund, where they were located).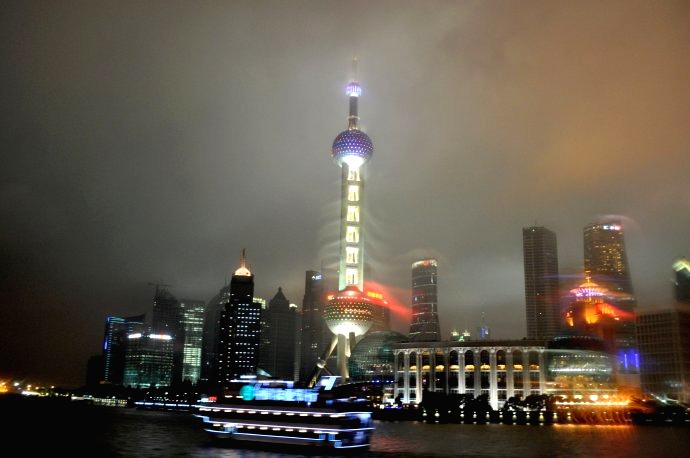 East Bank of Huangpu River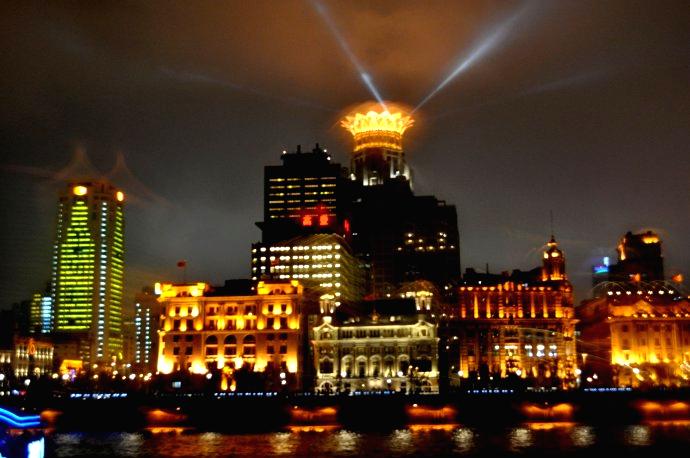 West Bank of Huangpu River
We also had a cruise on the river, which had for long been the traditional tourism activity of Shanghai according to the guide on the cruise ship. Different from scenery we saw on the Bund area, we saw some marvelous bridges during the cruise. We also saw a scene which was called 'Two Dragons Play the Ball', which was actually made up of two large bridges and the 'ball' of the Oriental Pearl TV Tower. But still, the most attractive scene was the buildings on both banks. They seemed to be more beautiful to be seen from the cruise ship. Maybe it was because the night fell and the buildings were lit by colorful lights.
So I really recommend you pay a visit to the Huangpu River when visiting Shanghai and have a stroll on the Bund. Besides, the Bund is close to the Nanjing Road, which is a famous business street and shopping paradise of Shanghai. If you have extra time, you could also pay a visit there too.