Useful Tips for Jiuzhaigou Travel
Jiuzhaigou is gorgeous and breath-taking, especially when the leaves turn color and frost comes; Jiuzhaigou is big, even the young and strong man will be worn out unconsciously; Jiuzhaigou is remote and touring it takes time and money; Jiuzhigou is different, the clothing, food, transportation and lodging are no way the same with those in the cities.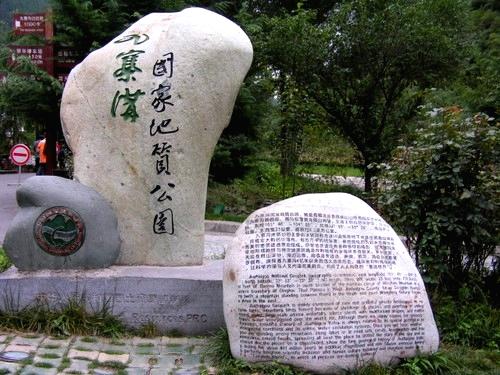 Jiuzhigou Valley
Itinerary
:
Jiuzhaigou is big and the distance between scenic spots is large. If you don't have a reasonable traveling route, you will either be worn out or miss some amazing scenery. Besides, a good itinerary will be helpful in shooting best pics. I entered the scenic area at 07:00 am, two hours ahead of the tour groups, to avoid crowds and traveled from a higher level to lower level, to save energy. I had divided my itinerary into six parts and traveled by foot between the scenic spots and by sightseeing bus between different itineraries.
Day One:
1. Pearl Beach- Mirror Lake- Nuorilang Waterfall. The plank road is about 3 kilometers and the best time for photo-taking is early morning.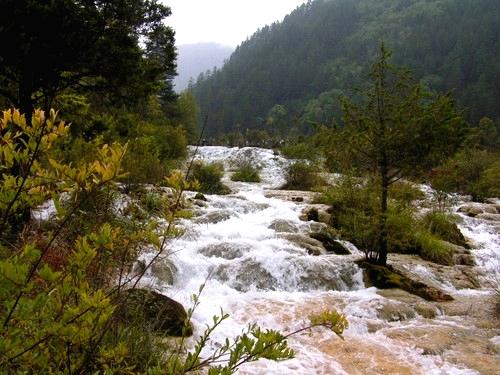 Pearl Beach Waterfall
Nuorilang Waterfall
2. Tiger Mouth- Five Flower Lake- Pearl Beach. 1-kilometer-long twisting mountain road and one-kilometer-long plank road. Sunny noon is the best time for photographing.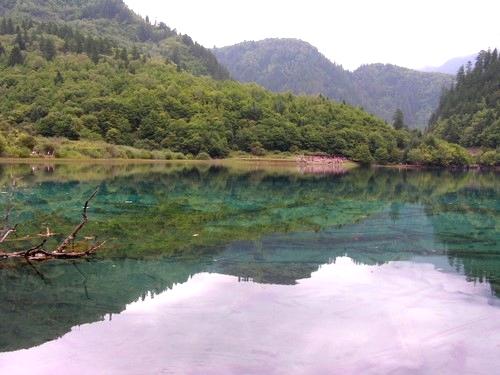 Five-flower Lake
3. Virgin Forest- Fangcao Lake- Swan Lake. Plank road is 3 kilometers and the best time to take pics is afternoon.
4. Bamboo Lake- Panda Lake- Five Flower Lake, plank road 4 kilometers. For one will travel in the dense forest, it doesn't matter when to tour it. It's very dangerous here and I think ride the sightseeing bus is better.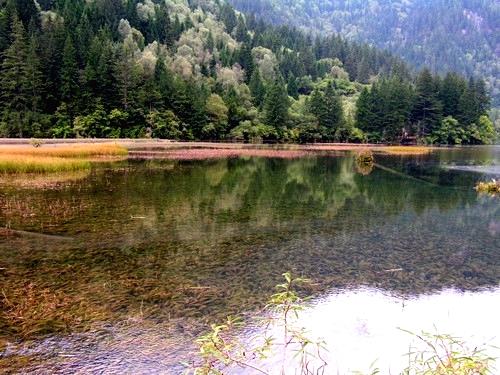 Bamboo Lake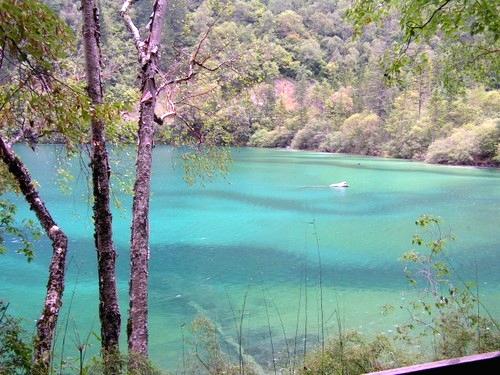 Panda Lake
Jiuzhaigou consists of three valleys in a shape of 'Y'. The above itineraries are all in the 'upper right' Rize Valley. The 'upper left' Zechawa Valley has less water compared with the other two and the mountain is steep. The terrain slopes gently in the 'lower' Shuzheng Valley and there are many Tibetan villages in this valley.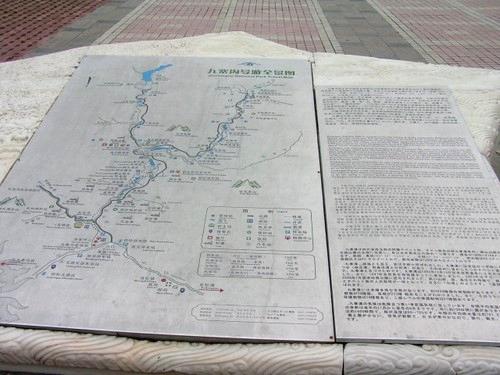 Jiuzhaigou Map
Day Two:
5. Lakes of Shuzheng Valley. Plank road is about 5 kilometers. Both morning and afternoon are OK to take photos.
6. Long Lake- Five Colored Pond in Zechawa Valley. Plank road is 1 kilometer and the best shooting time is noon. It took me half an hour by the sightseeing bus to reach Long Lake from Shuzheng Valley.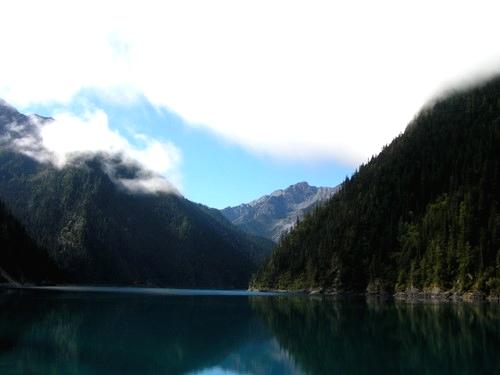 Long Lake
Transportation
:
I took a bus from Chengdu Xiannanmen Bus Station to reach Jiuzhaigou, which took almost 11 hours. It was tiring and you'd better bring some motion sickness pills. If you could not bear the long time travel, you'd better take a flight to Jiuzhaigou. Definitely, it will cost you more. About the returning trip, I shared a van with several other tourists to Jiuzhaigou Airport and we also traveled to Huanglong Valley, Songpan and some nearby sites on the way.
Accommodation
:
There are many hotels and inns outside Jiuzhigou Valley and the lodging fee varies a lot. One thing to remember: if you go there in high seasons, book one in advance. Believe me; the rooms are in great demand at that time.
Dinning
:
Food offered in the scenic area is really bad and expensive. My advice is bringing some snacks to keep energy and having a big meal after getting out of the scenic area.
Clothing
:
Prepare a technical jacket, in case of showers and dew in the morning. Having it, you could also get close to the waterfalls. Some warm clothes are also needed; Jiuzhaigou is much cooler or colder than the city area. The most important outfit is mountaineering boots, for you will walk quite much.