Conquering Mt. Taibai with my husband Tony --- I
We had our Mt. Taibai trip this summer. Please forgive me that I posted my review nearly half year later.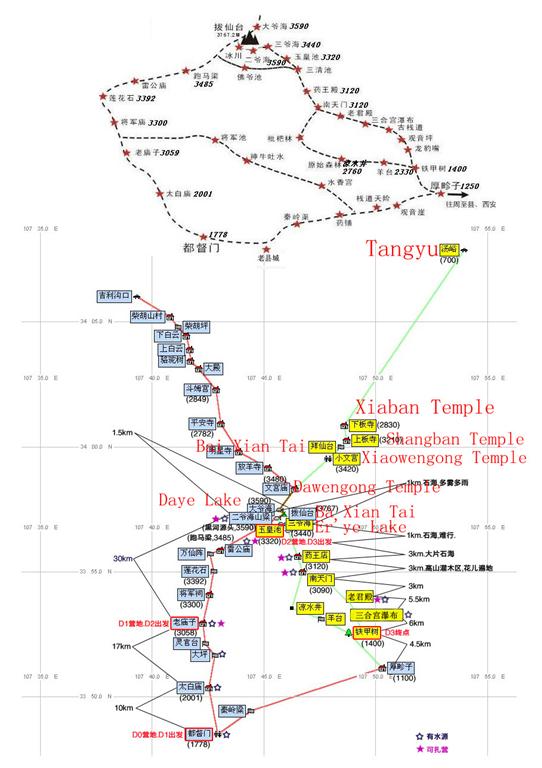 I climbed Mt. Hua in 1993. During that time, I heard about there was another mountain that was worth climbing. It's called Mt. Taibai. Mt. Taibai rises 3767.2 meters above sea level. It may not be high in the eyes of those who have conquered other high mountains. For me, a girl who is from a coastal city in Shandong Province, Mt. Taibai is indeed a high mountain.
In these ten years, I had planned to climb the Mt. Taibai but gave up at last. It is a wild mountain so that it is not safe to climb alone. And I am not sure if I have altitude sickness though it is just nearly 4000 meters high.
This summer, my husband Tony was awarded 5-day annual leaves for his hard work. It was a good opportunity to indulge us in a long journey. By the way, we bought us a new car and planned to do a self-drive tour. Honestly, our first destination wasn't Mt. Taibai. We planned to visit Mt. Changbai in Jilin. Well, my husband occasionally read some travelogues written by some netizens. He was attracted by the scenery on Mt. Taibai so that he made up his mind to climb it. I was a bit worried that I couldn't climb the top of the mountain. Tony comforted me and said "we don't have to climb the top of Mt. Taibai. I will be happy to enjoy the whole process." Thus, I decided to go with him.
July 25
It's Saturday. Tony drove both of us out of Qingdao when most people were still in their dreams. I could drive too. So we drove in turn toward our destination.
July 26
Tony and I arrived at the Jixian county in Shanxi Province in the early morning. Here I had an opportunity to see the Hukou Waterfall though I was inside a moving car. The waterfall looked magnificent. It was a pity that I didn't have much time to see the Hukou Waterfall closely. I told Tony that I would come here again to see the Hukou Waterfall. He just smiled and said 'OK'.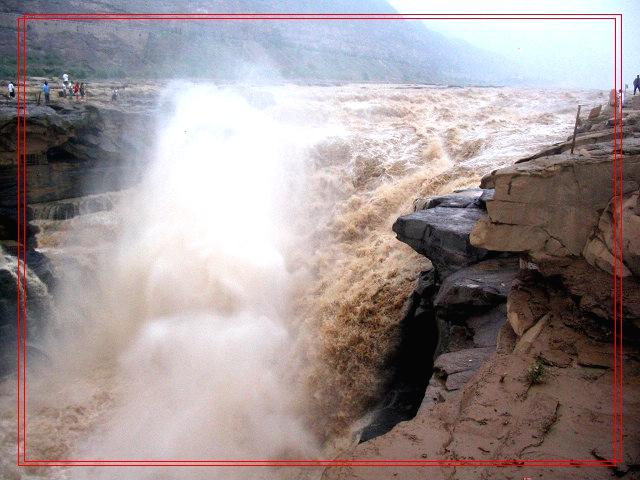 Hukou Waterfall
We kept driving but the road condition wasn't good. Thank goodness, we finally arrived at Yan'an. I suggest we took a rest here and visited some historical sites. Tony agreed. So we visited Wangjiaping, Yangjialing and Date Garden. It was 17:00 when we walked out of the Date Garden.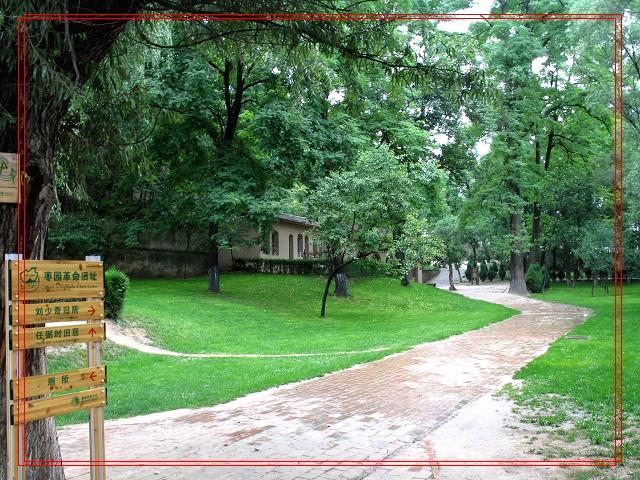 Date Garden 1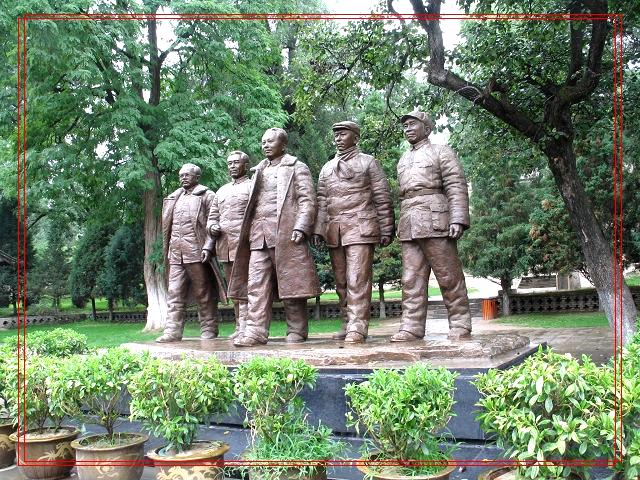 Date Garden 2
Yan'an is around 300 kilometers from Xian. The night falls around 20:00 in summer. Tony estimated that we could arrive in Xian just after the night fell. So we decided to settle down in Xian tonight. Unfortunately, the expressway was blocked due to an accident. We had no other way but chose to drive on the national road. According to the staff at the toll station, we could get back to the expressway after driving 5 kilometers when we reached Jinsuo Pass. But the staff gave us wrong information. We drove nearly 40 minutes (34 kilometers) and then arrived at Jinsuo Pass. The night already fell. Tony said it was unsafe to drive at night. So we decided to get to Tongchuan and accommodated there for a night.
We arrived in Tongchuan at 21:00 and sought for a place to sleep. Half an hour later, we arrived at a newly-built hotel called Tongchuan Hotel. A standard room cost CNY 120. Accepted!