Useful Strategies for Visiting Badaling Great Wall
Having read a lot of travel reviews by previous travelers, I would also like to share my practiced experiences of Badaling Great Wall with those who plan to visit the wall. Hope my experience will give you some hints.

Public transport
Here I strongly recommend visitors to take 919 bus to Badaling. It is available between 06:30 and 18:30. The bus station is rightly located at Deshengmen Gate Tower. The bus ticket is 12 kuai, and if you have Beijing transportation ID card, you only have to pay 4.8 kuai. That's the best buy! I took the bus leaving at 08:00 and arrived at the wall about one hour later. I also returned by 919 bus. The bus journey was as smooth as I thought.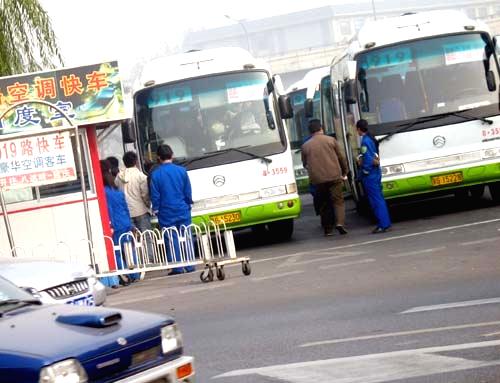 Bus 919 to Badaling


The multiple unit train S2 is another choice. Visitors can take it from Beijing North Railway Station. The earliest train leaves at 07:26 as far as I know. It costs 17 kuai for the first class ticket. But visitors have to walk 15 to 20 minutes from the railway station to the entrance of Badaling Great Wall.

The problem of food on the wall
There are many snack bars around the wall, but like other tourist sites, they sell the food at a rather high price, and the sanitation was poor. So I bought my homemade lunch on the wall, tasty and wholesome!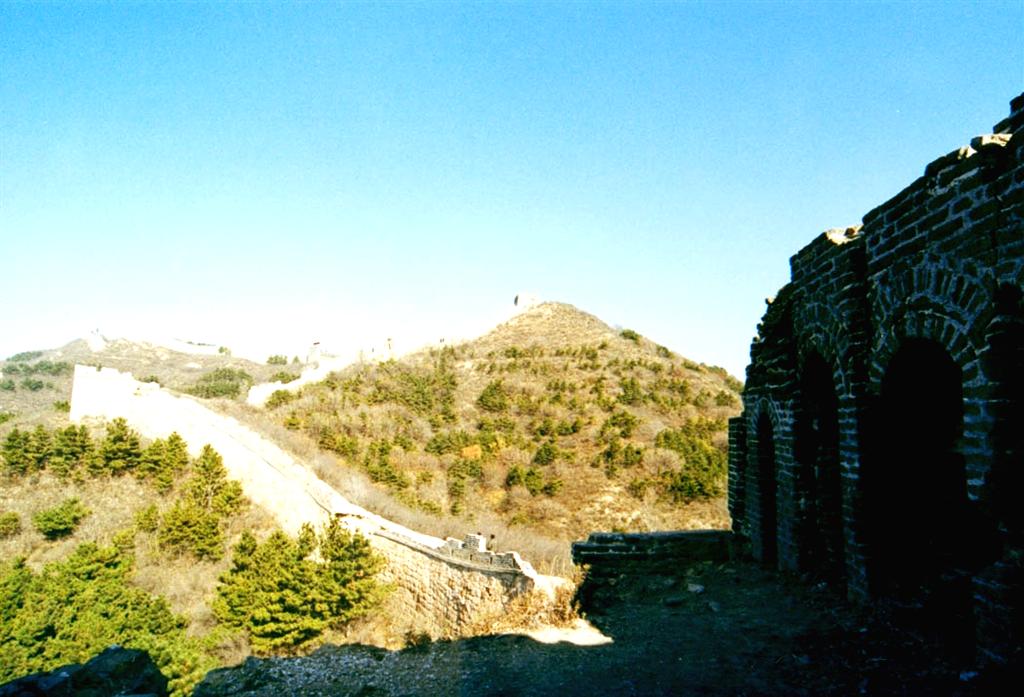 Badaling Great Wall
Toilet problem
Don't drink too much when you climb the wall as you cannot expect a nearby toilet on the wall. Beside the entrance, I remember there is a large toilet, free of charge, clean and tidy, but you have to line long. The other charged toilet is unhygienic and does not have water to wash hands.
Besides, visitors can also go to see bears in Bear Garden. But if you do not like bears, it is another matter. The Badaling Great Wall Museum is worth visiting to those who are interested in history and wars. I didn't go there for lack of time.
Ok, this is all the strategies I'd like to share. Hope it is helpful!