Practical Tips from Tibet Trip
To tell the truth, although I was an experienced self-service traveller, I was nervous about the coming Tibet tour before going. So were my family and friends. Even before I boarding on the plane, they were persuading me to give up, keeping talking about altitude sickness, poor public order and cold weather, etc in my ear. But all these couldn't beat my dogged determination and I just said goodbye and left for my dreamland—Tibet. After arriving, nothing left to me except excitement and I was not regret at all to pay such a visit.

The sky was so blue and clear with a few clouds calmly reposing in it. Standing on the access ladder of the plane, I even didn't want to get down. It seemed like that I had reached a place outside the earth. No words could describe my feelings. Just went to see by yourself if there was any chance. Another thing that impressed me most was the mysterious religious culture. I saw people bowing down before the Jokhang Temple in an unbelievable faithful way. Just see my picture below.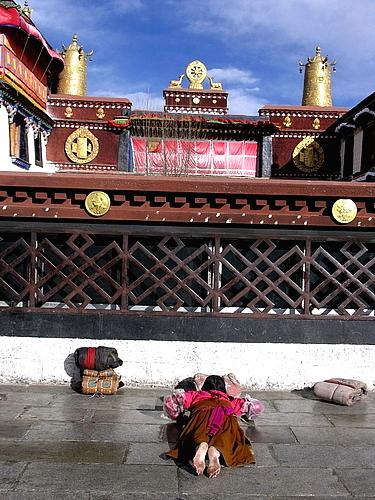 worship the buddha at Jokhang Temple


I would focus on offering some practical tips for those who would go there one day and hope it useful:
1. Altitude sickness was not that terrible. I saw it made people dizzy, lose appetite or even vomit, but it was not life-killing. My experience was having pills to prevent it 2-3 days before entering Tibet and keeping having it after arriving. Make 100% sure you did not have the altitude sickness before stopping having it.
2. It was not that cold as imagined even though I went there in winter time. I took on thick sweater and down coat before landing. But after arriving, it made me sweat. It was somewhat warm around noon. But warm clothes were still needed for the morning and night time.
3. It was very dry in Tibet and the sunshine was strong. Girls should bring water preserving cream and sunscreen with high SPF. I witnessed many tourists with peeling and red faces. Hat, gloves, scarf and breathing mask were also very necessary. I was not used to wear the mask and it made my throat very uncomfortable, for the air was cold and dry. I wet there in winter, not clear about what to bring in other times.
4. Maybe the public order was not as good as other places of China. But if you were careful enough and respected the local customs, I thought it was all right. At least I did not encounter much trouble there.
4. Barkhor Street was very famous shopping place in Lhasa. But my suggestion was that did not buy the high-priced staff if you were not able to tell the real one from the fake one. Also, there were many stands selling Tibet-accouterments in that street, but most of them were not real. Bracelets, earrings could be bought even at several rmbs. Stuffs like small household utensils were usually expensive, from dozens to hundreds; you should bargain and got a 30% off.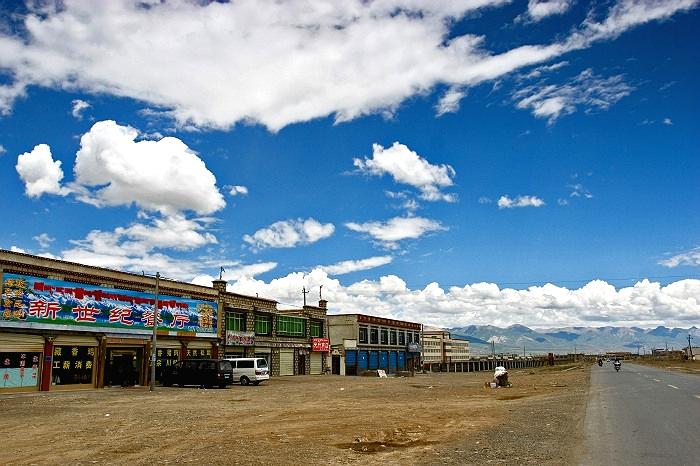 Roadside Scenery of Tibet

More
Tibet Travel Reviews