To Those Will Visit Mutianyu Great Wall
Indeed, Badaling is famous and popular. But it is kind of over-touristy and crowded, especially during the peak seasons. So I recommend Mutianyu as another choice if you want to tour the Great Wall of China. I have several reasons: necessary facilities are also offered here like the cable car or maybe you want to experience something more exciting, the sideway; the transportation is also convenient from downtown Beijing to Mutianyu; the natural scenery is beautiful; the wall and towers are gorgeous; last but not least, one could enjoy the scene freely.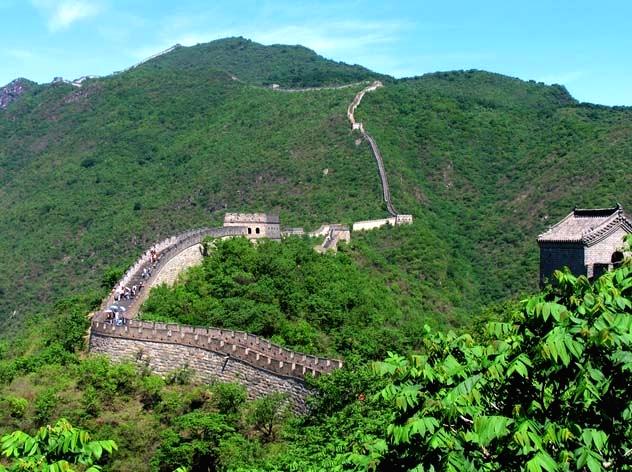 Mutianyu Great Wall in Summer
There are two ways one could reach Mutianyu from downtown Beijing:
1. Go to Dongzhimen to take the tourism bus no.936 to arrive at Mutianyu directly. This is the most convenient way. But there are a few of them: two buses per day on week days and three on weekends. Also, the tourism buses do not run to Mutinyu during the low seasons, but a skiing resort.
2. If you unfortunately miss the tourism bus or you will go to Mutianyu at low seasons, you need to make a transfer to reach Mutianyu. First, take bus no.936 or 916 from Dongzhimen to Huairou, then hire a mini-bus to Muytianyu scenic area directly. You could get off the bus either at Huairou Bus Station (the final stop) or Huairou Beida Street. Actually, you could also alight at Huandao and transfer to a mini-bus there. It will avoid detour and save you time. But strangers are not recommended to do so. The mini-bus fee is about rmmb30-40 for a single way from Huairou to Mutianyu.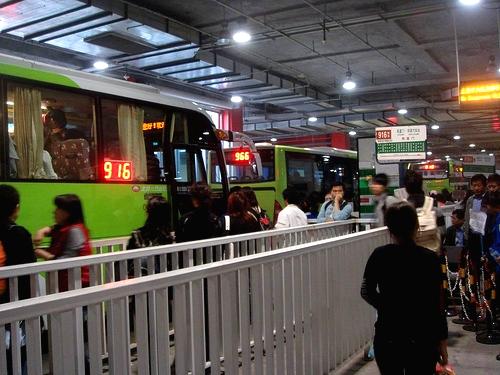 Bus no. 916
Good luck with all you guys and have fun there on the Mutianyu Great Wall :D