Memories of My Trip to Xiamen on National Day Holidays in 2011
"It is such a small island that attracts you just because of its blue sky and crystal sea, nothing else, if you know nothing about itself.

Perhaps, you complain that the air is not fresh anymore and that cries from the vendors on the streets are too loud. But, you will discover its true charm if you avoid the crowds, enter the lonely lanes, listen to the faint sound of the pianos, or amble along the path to reach the shabby courtyards and mediate there for a second."

------Mr. &Mrs. Air Lost*Gulangyu Island

After reading this book, I had a strong desire to visit Gulangyu. Thus, I started to read other traveler's travel logs and collect useful information. The National Day Holidays was coming soon! I was still struggling because I hadn't decided to visit HK and Macau or Gulangyu Island.

"Listen to your heart." Said my boyfriend. Then we decided to start our trip.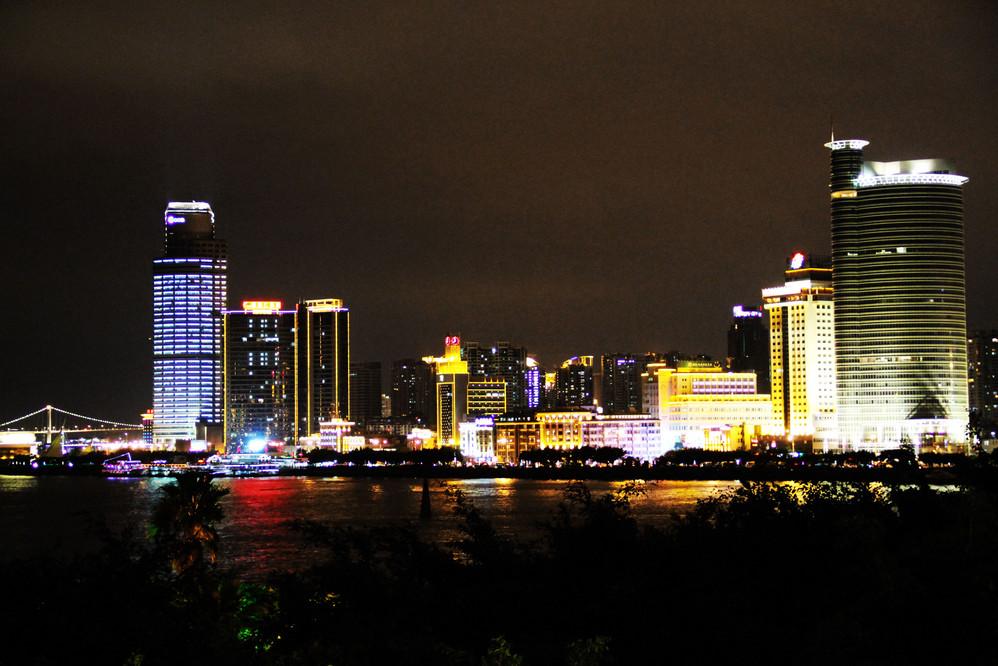 My memories:

I booked two air tickets 15 days in advance. Sadly, they were too expensive. A round trip cost me 5194 yuan. Then I searched some hostels on the island to find a place to stay when we arrived. At last, I reserved the Panda Room of Zhang Sanfeng's Cat Litter Hostel for one night. I read some bad comments on this hostel and was prepared for the worst. However, I was surprised when I checked because the room was very cute and lovely. You know, we planned to spend six days in Xiamen (one day on the Gulangyu Island and five days in the city). After discussing with my boyfriend, we chose to stay at the Home Inn for the rest five days.

Tip: I suggest you choose your hotel near the Xiamen University or Zhongshan Road. Much more convenient!

The last working day of the September finally ended. We packed up all the stuff we might need at the Gulangyu Island after getting back home.

1. ID cards, cash and credit card
2. mobile phone. Do not forget to recharge the battery before leaving and make sure that you already pre-pay some money for it.
3. camera, charger and SD/CF cards
4. sunglasses
5. pre-moistened cloths and paper. If you can not find tap water or sweat a lot, you can use pre-moistened cloths to clean your face and hands.
6. Spare clothes.
7. cosmetics, especially sun screen.
8. shampoo, teeth brush and toothpaste.
9. antibiotics (in case you have loose stomach after eating seafood) and band aid.
10. mosquito repellent. It's very useful because there are too many mosquitoes on the Gulangyu Island.

Our flight took off at 06:55. After packing our things, we took train to the Beijing West Railway Station at 03:00 and then took a taxi to T2 of Beijing Capital Airport. It took about 40 minutes by taxi. In all, we paid 115 yuan (taxi fare 110 yuan and 5 yuan for passing the toll station).

The airport was almost empty at 04:00. Although we didn't take a rest, we didn't feel tired but very excited. At 05:30, we checked in, passed the security gate and boarded the plane. Everything went well. The plane took off on time.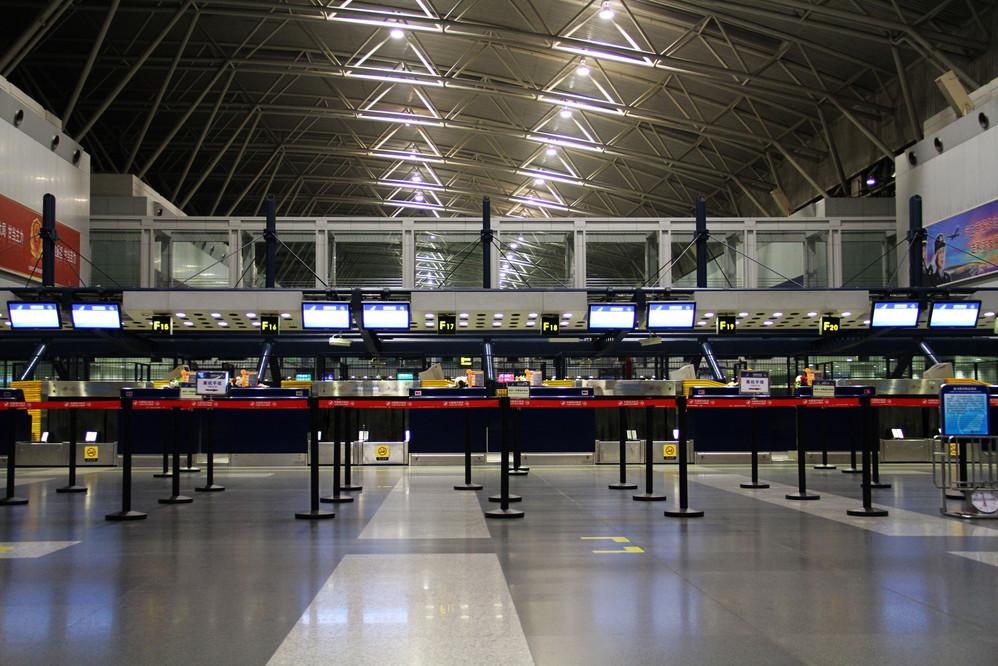 After spending two and half hours on the plane, we arrived at Gaoqi airport. The airport offered free hand-painted Xiamen maps. We got one but found it wasn't useful too us later because we didn't join any group tour. Thus, we spent 5 yuan buying a tourist map. It was nice.

Transportation tips:
The public buses are very convenient.

1 airport bus. Get out of the Arrival Hall and walk about 3 minutes toward west and you will find city buses. It costs 10 yuan per person.
2 public bus. Get out at the first floor of the airport terminal, turn left and you can take No.27, 37 and 41 buses to anywhere in Xiamen. It takes about 1 hour.

PS: Prepare enough 1 yuan changes because the most buses just accept 1 yuan change.

No.27 bus from airport to ferry terminal CNY 1 06:30-21:20
No.37 bus from airport to Xiamen Railway Station CNY 1 06:30-22:15
No.41 bus from airport to bonded area (Bao Shui Qu in Chinese) CNY 2 06:30-21:40

3 by taxi. The starting fare is CNY 8 for 3 kilometers.

PS:
1) You have to pay for the fuel surcharges (CNY 1 within 3 kilometers and CNY 2 more than 3 kilometers)
2) There are two routes from the airport to the ferry terminal. It costs CNY 40 and takes about 20 minutes if you take Shugang Road route. It costs CNY 70 and takes about 30 minutes if you take Huandao Road route. The scenery on the Huandao Road Route.
4 by tourist bus line 1. It departs every half an hour and takes about 1 hour and 30 minutes. The fare is 20 yuan from Monday to Friday and 30 yuan on Saturday and Sunday.

It was still hot here during the National Day Holidays. My boyfriend and I chose to take the air-conditioned airport bus. I admitted that I was cheated by the words of that book. The scenery was as beautiful as I imagined.

The airport bus just stopped at the opposite of the ferry terminal. We didn't take the ferry immediately. Instead, we came to a small stall to taste Shao Xian Cao (a kind of jelly made from Chinese Mesona). Many travel logs mentioned it and said it was delicious. But I was a bit disappointed because I didn't like its taste.

Tip: The stall is called Ba Po Po, located next to the post office at the ferry terminal.

We passed through the underground passage to reach the entrance of the ferry terminal. Two round-trip tickets cost 16 yuan. The tickets were interesting. They looked like two coins.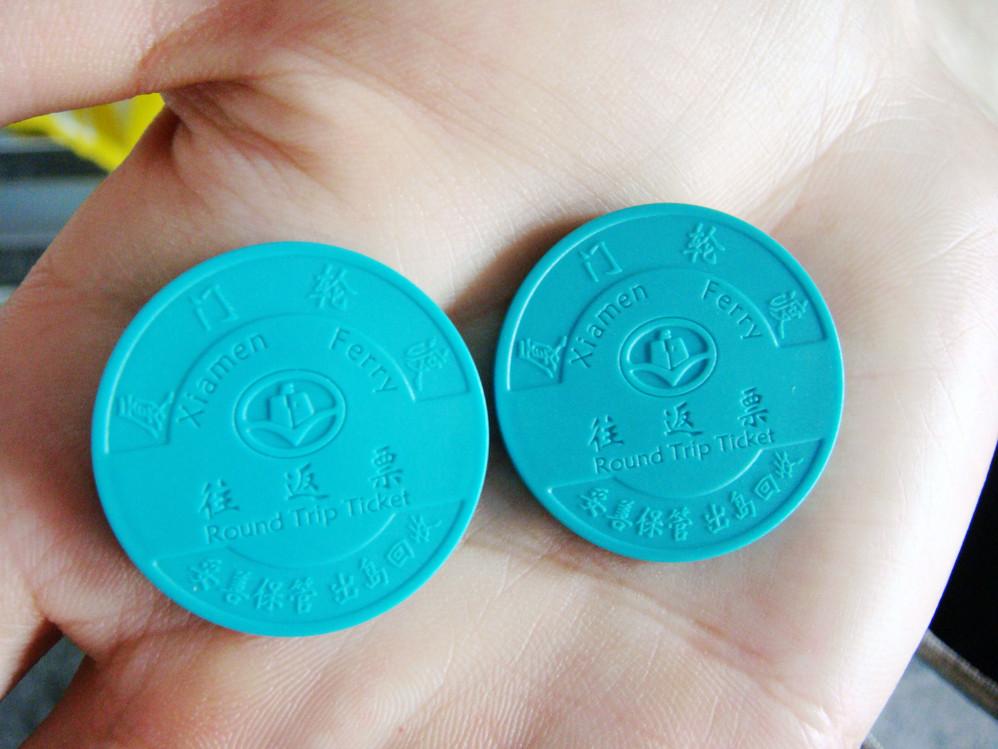 Tip: Ferry schedule information.
First ferry: 05:30 from Xiamen, 06:00 from Gulangyu.
Schedule: every 15 minutes from 06:00 to 07:00
every 10 minutes from 07:00 to 19:00
every 15 minutes from 19:00 to 21:00
every 20 minutes from 21:10 to 23:30

Last ferry: 00:30 from Xiamen, 00:20 from Gulangyu.

PS:
1) Gulangyu Ferry Terminal: every 20 minutes from 21:00 to 23:10.
Xiamen Ferry Terminal: every 20 minutes from 21:20 to 23:00.
2) After 00:00, there is still a ferry which runs between Xiamen and Gulangyu Sanqiutian Ferry Terminal and Xiamen. It runs every hour on hour from Xiamen to Gulangyu and every hour at 30 minutes from Gulangyu to Xiamen.
3) You can only buy tickets at the Xiamen Ferry Terminal. If you take ferry from Gulangyu back to Xiamen, you have to show your tickets and then take ferry.

If you stay at the second deck, you have to pay CNY 1 more. I think it is unnecessary because it just takes about 5 minutes from Xiamen to Gulangyu Island.
4) There are three ferry terminals on the Gulangyu Island, including Gulangyu Ferry Terminal, Sanqiutian Ferry Terminal and Gulang Villa Ferry Terminal.

I suggest you get off at the Sanqiutian Ferry Terminal.
5) There are two kinds of tickets: CNY 8 for reaching from Xiamen and Gulangyu Island and CNY 15 for touring around the Gulangyu Island.
6) The fast yacht costs CNY 50 for each person. You may bargain over the price. Someone told me that he just paid CNY20 in the low season.
7) You may buy tickets to tour at the Golden Gate (Jinmen). It costs more than CNY 100.

Five minutes later, we got on the Gulangyu Island. The hostel we booked was very close to the Gulangyu Ferry Terminal, just 87 meters ahead of the ferry terminal. We took the elevator to the second floor and checked in. Lucky us! We got two milk tea coupons offered by Zhang Sanfeng Milk Tea.

Putting our luggage in the room and changing clothes, my boyfriend and I went out to discover the beauty of Gulangyu Island.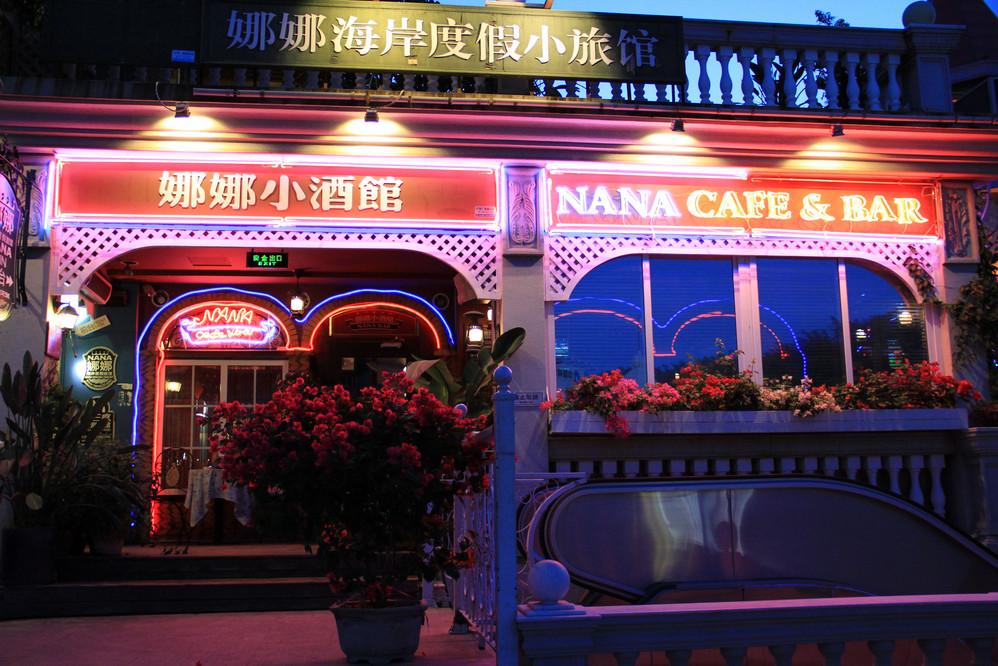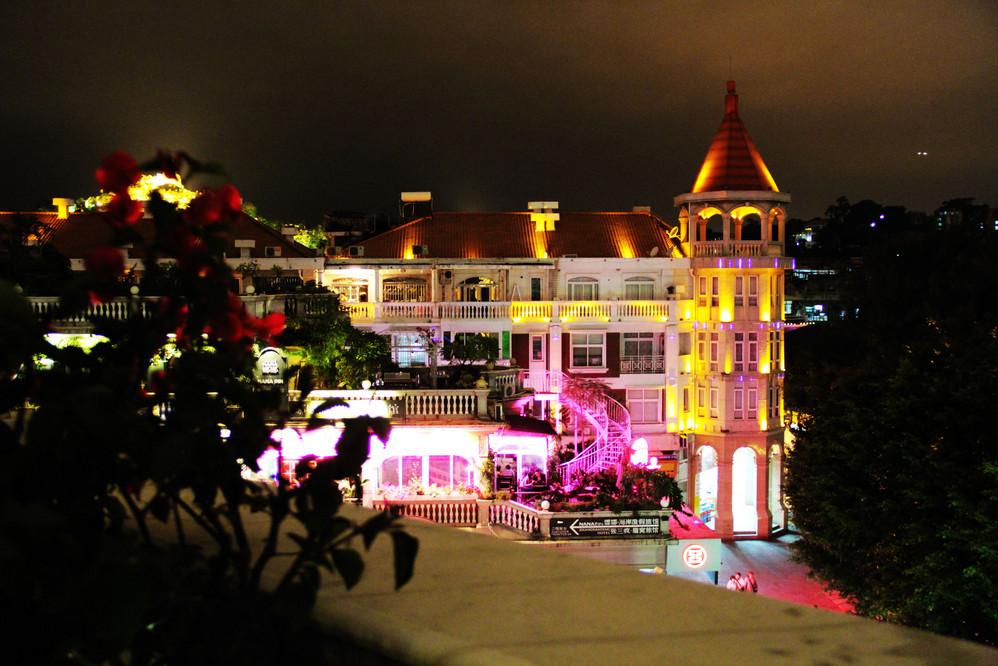 Still remember the words excerpted from Mr&Mrs. Air's Lost&Gulangyu Island? They run a café on the island called Hua Shi Jian (Slowly Café). I really spent some time finding it. The café was in an old villa. The gate was standing ajar when we came there. My boyfriend told that it wasn't like a café and asked me to leave. I told him that I was very sure that it was the café I was looking for because I saw 'Slowly'.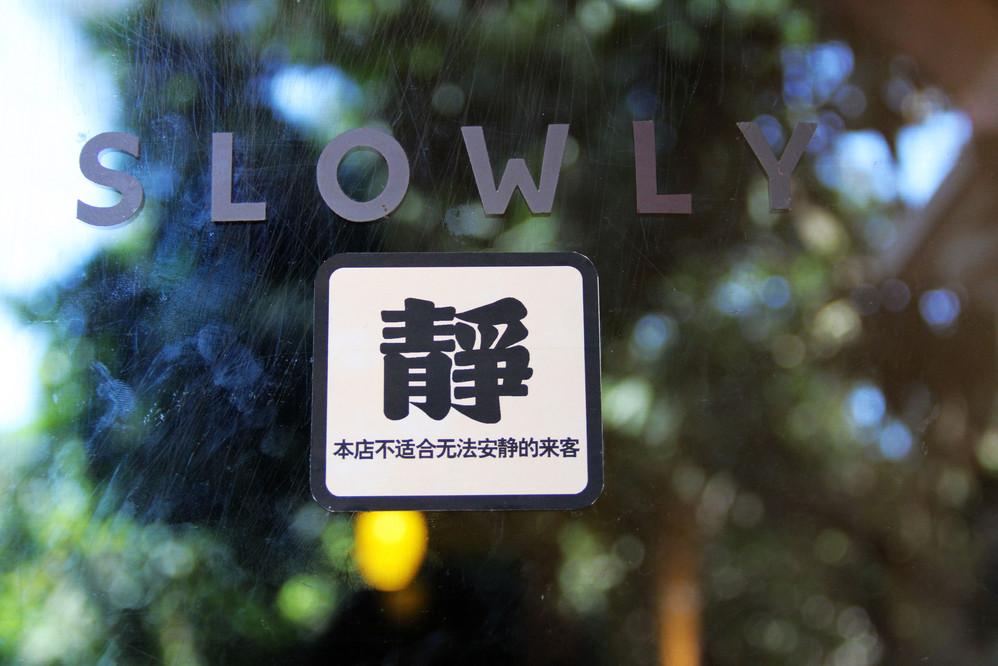 It was quiet inside. A pair of lovers just finished eating, reading some books casually. Mr. Air stood at the bar counter, having a book in his hands. He didn't say 'Welcome to Slowly Cofe' when we came in. In fact, he was reading a book carefully.

As other travelers said, Mr. Air was very quiet. But he didn't look handsome like they said. My boyfriend and I ordered Italian spaghetti and two cups of Cappuccino. The coffee was good but the spaghetti was just so so. The specialty was tiramisu cooked by Mr. Air. Only were 10 portions served every day.

People came here to experience slowly life. Reading was the best thing you could do there. No one disturbed you. I enjoyed the quietness.

Although I already read Lost&Gulangyu Island, I still bought one and asked Mr. Air to sign his signature on it. He was nice and wrote his name on the book quickly.

Tip: The Slowly Café is closed very early. It is just open from 10:30 to 17:30 every day except Wednesday.

Gulangyu Island was not very large. However, it is worthwhile to stroll on the little paths and discover its charm. Food, coffee, milk tea and other kinds of snacks were amazing. Since I just stayed for one night on the island, I didn't have enough time to discover and taste all of them.

1 The fish balls on the island was very famous, especially made by Lin Ji Fish Ball Stores.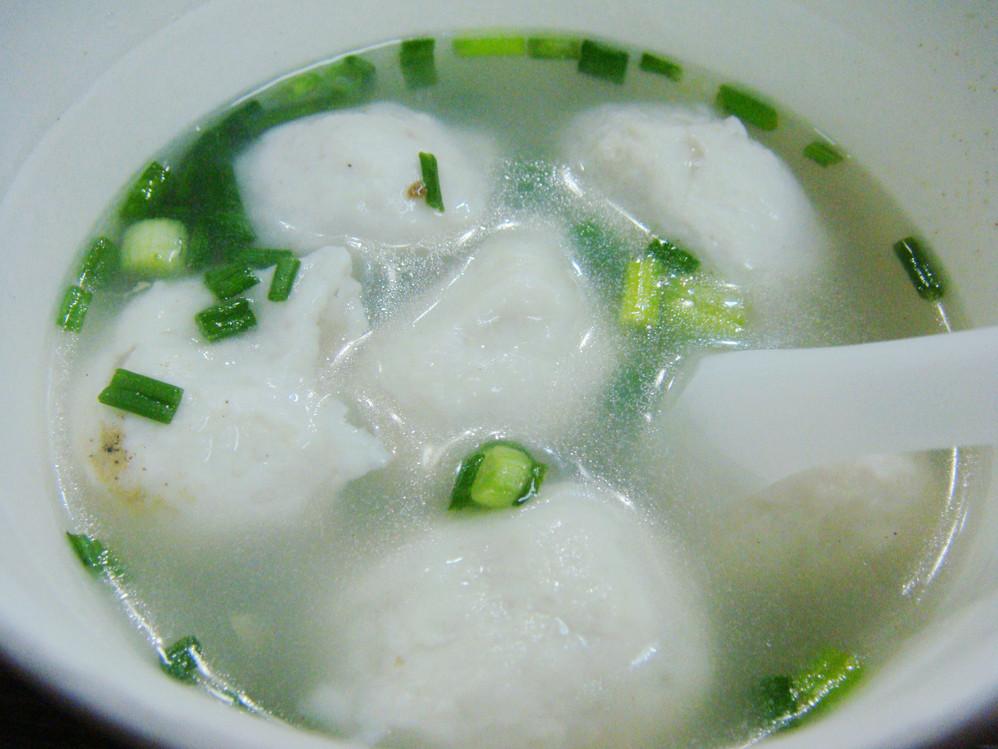 Tip: There are two Lin Ji Fish Ball Stores on the island. One is located on the Long Road (the Dragon's Head Road), the other is on No.54, Quanzhou Road. The one which has courtyard and stone tables is the original.

2 Guzhui Milk Tea, on the Longtou Road (the opposite of McDonald)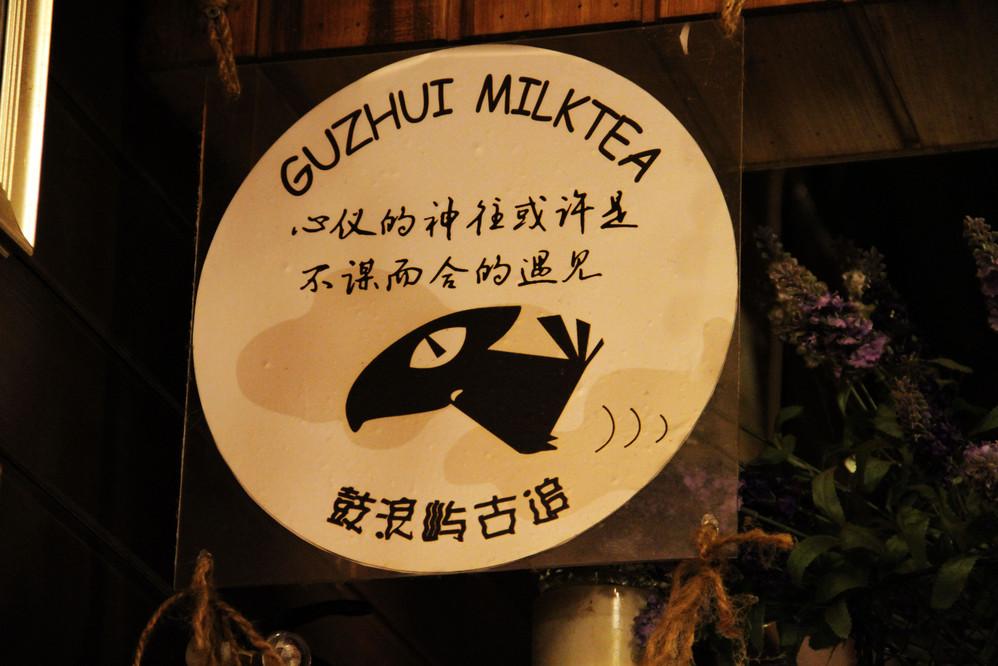 I recommend their milk tea (CNY20) and curry crab (CNY118).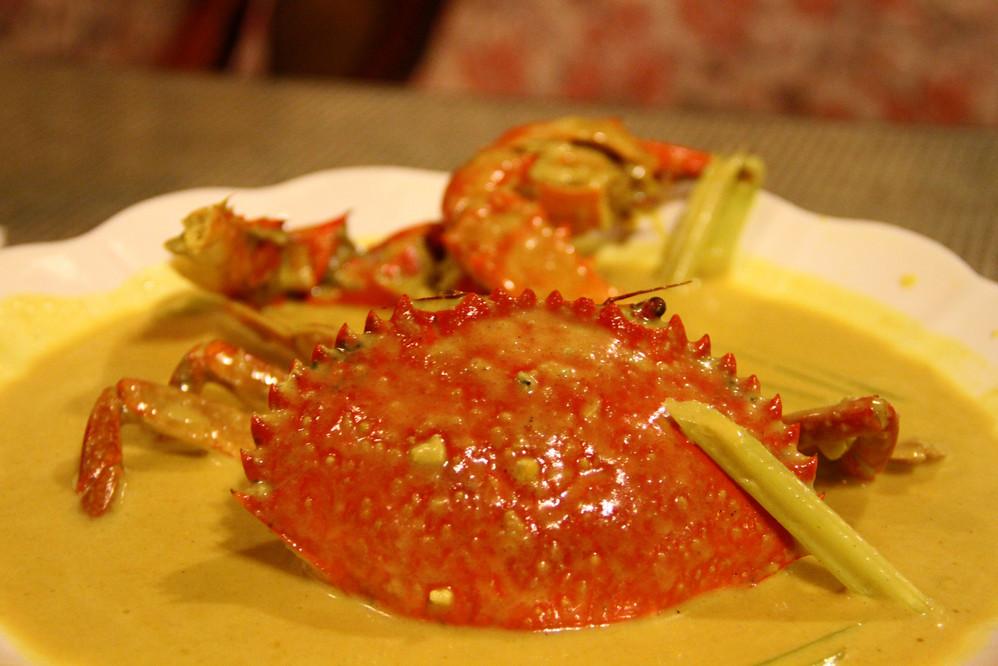 3 Pan Xiaolian Mango Yogurt, on No.8, Longtou Road (near the Gulangyu Ferry Terminal)
A cup of mango yogurt costs CNY 20.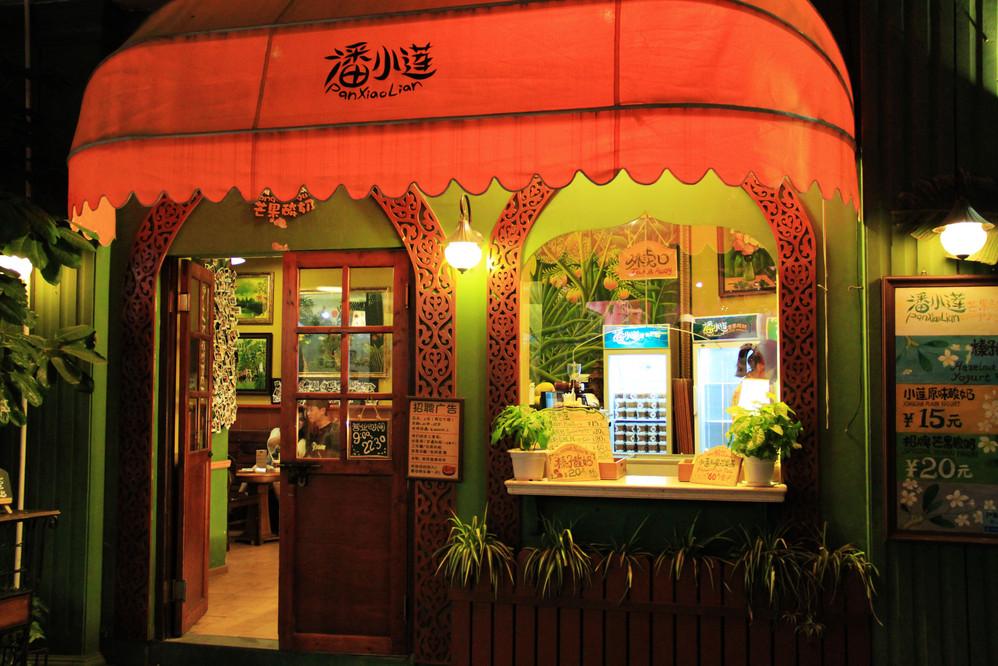 4 Mr. Zhao's Dessert Shop, on No.294-296, Longtou Road.
I recommend their Shao Xian Cao. It costs CNY 20 a cup. Very expensive but tastes very good.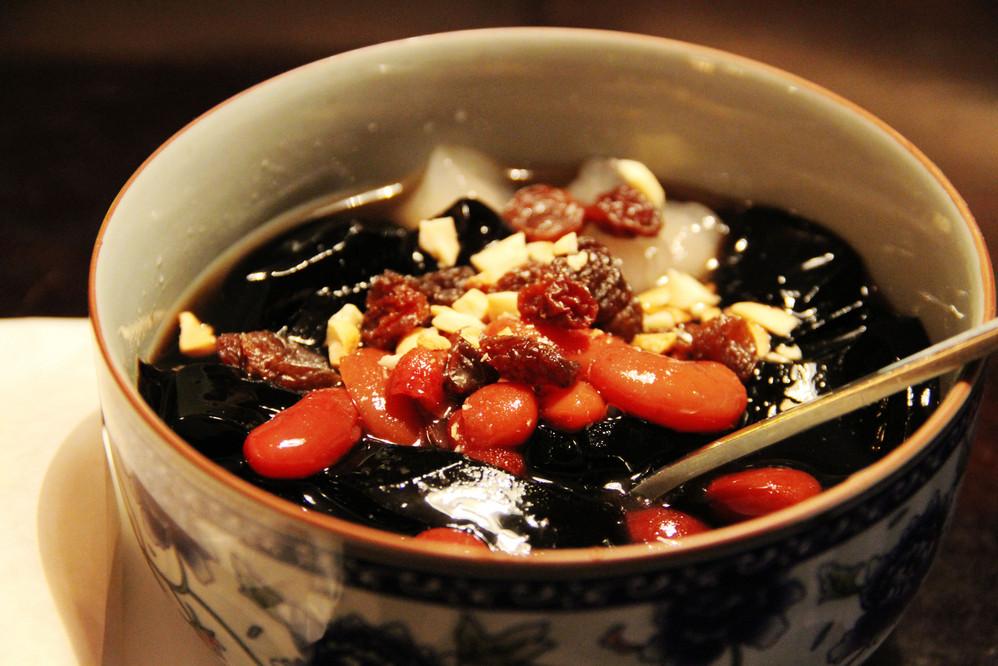 5 Wu Tang Shacha Noodles, on the Minzu Road, Xiamen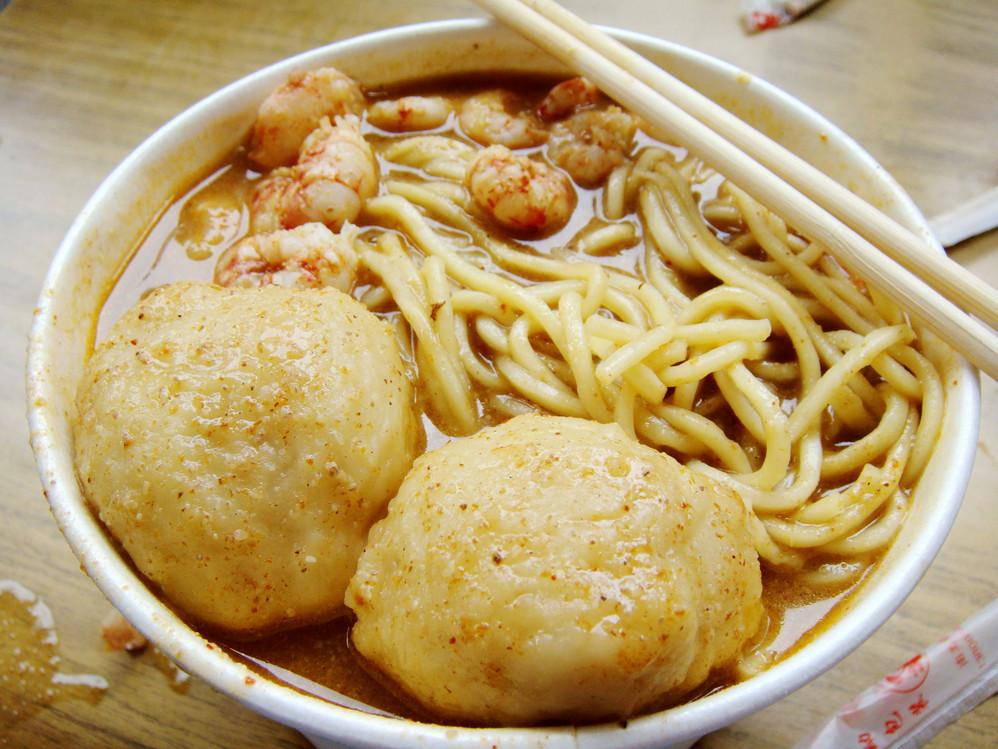 It is not on the Gulangyu Island. The noodles taste a bit sweet and spicy. Very delicious! The restaurant is open from 09:00 to 13:00.

Remember that all shops, cafés and restaurants on the Gulangyu Island do not accept credit cards. Please take cash to pay your bill.