China Flower Sea and Old Town in Wuyuan Huangling Tourism Resort
Views: 7464
|Vote: 144 43
The Weekend Trip to Wuyuan Huangling Tourism Resort
With the launch of Hefei-Fuzhou high speed railway, there are more options and destinations to travel to from Shanghai. Now Shanghai to Wuyuan direct high speed train is officially running. The total duration needed will be around 4 hours. The weekend Wuyuan two day tours is now for real.
Saturday morning, you will arrange the transportation on your own from your home to Shanghai Hongqiao Railway Station.Then you will board on the speed train from Shanghai to Wuyuan (G1509, DEP 08:27am ARR 12:47pm, booked on your own).
When you arrive in Wuyuan Station, you can take a taxi to Wuyuan North Bus station. The taxi cost is about 20RMB . When you arrive in Wuyuan North Bus station , you will find a bus to Huangling Village . The bus cost is about 16RMB.
When you arrive in Huangling Tourism Resort, Please buy admission ticket and cable car ticket(Round trip). The total cost is about 145RMB.(Rules: If you book huangling hotel , the Huangling hotel will send two free tickets (two admission tickets and and two cable car tickets)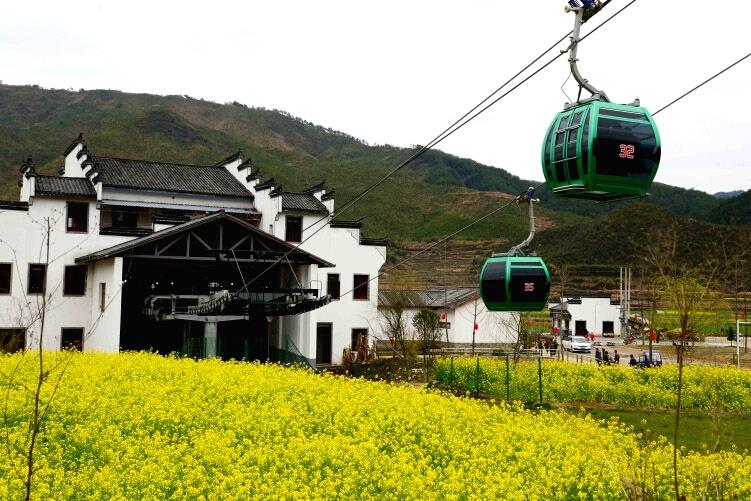 Taking a cable car is a good choice for visitors touring the village. This transportation will take you from the foot of the mountain to the top. In this way, visitors can see an overview of the village. In the Afternoon, you can travel Huangling Flower Sea Scenery and visit the old huangling village . WuYuan HuangLing canola flowers scenery looks like flowers in each stairs . When you are in flowers sea , you feel like in a beautiful art painting . Wuyuan Huang Ling canola flower is the most famous scenery, canola flower grow across the land. There is a 500 meter street in Huangling ancient village . There are lots of ancient buildings, tea houses, pubs, libraries, DIY workshops on both sides of the street. In these ancient buildings, tourists can still feel the village's prosperity in an ancient time. Old but exquisite wood carvings embody the long history and deep cultural heritage of this village. Huangling has a history of 500 years and separated from the outside world. It is known as the "Village Hanging on Cliff"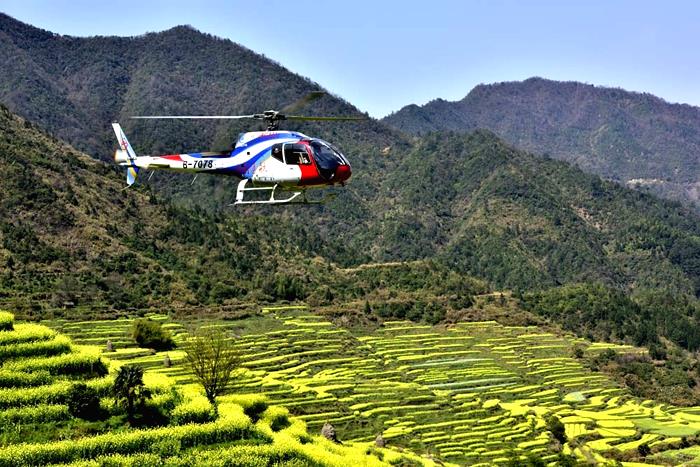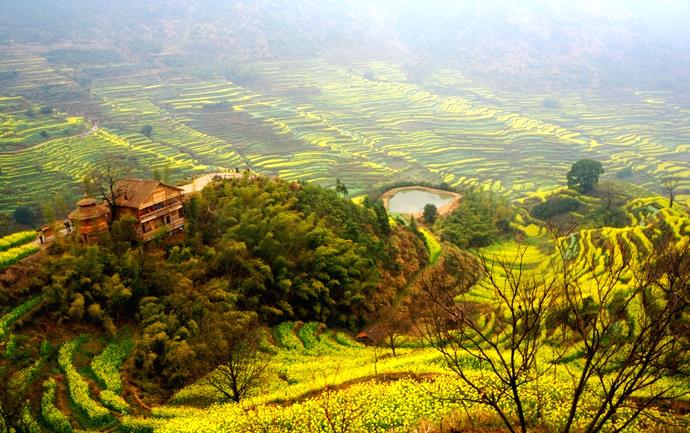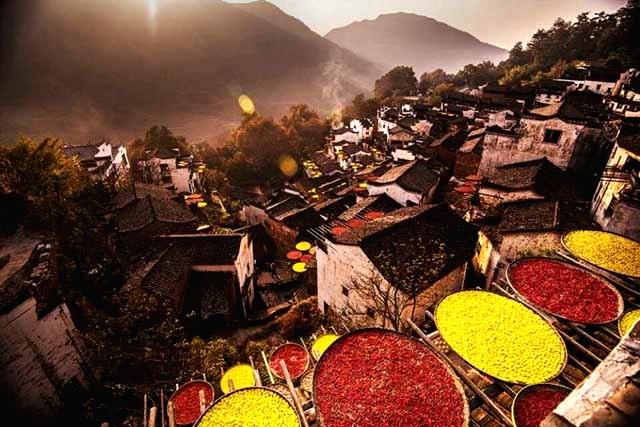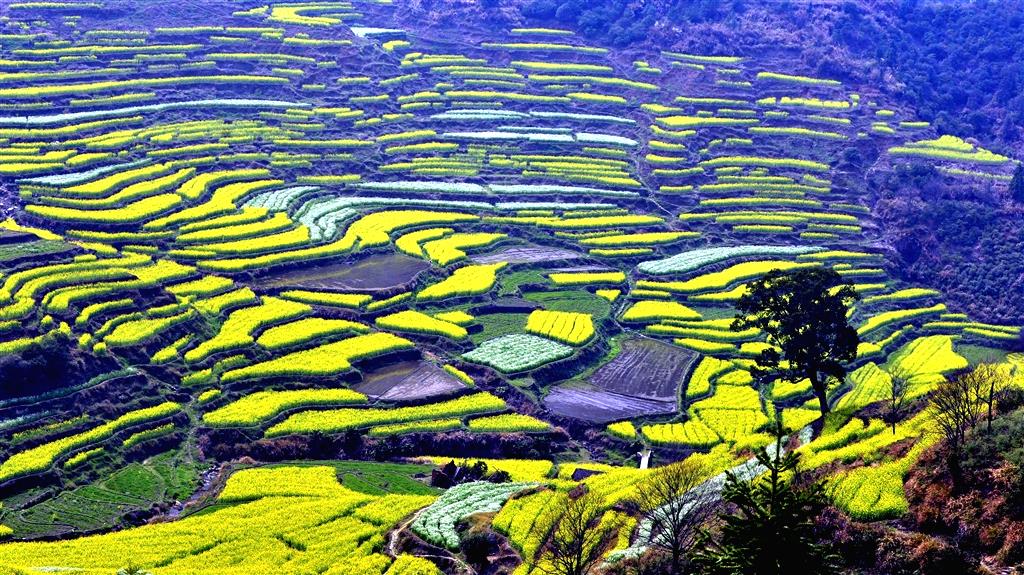 In the Huangling Tourism Resort , there is "Expedition of the jungle" project.
Saturday evening , you can check in Huangling Hotel and Enjoy the scenery of Huangling Night. The room number 1101, 1401, 3601, 3801 and 3501 which have great view to watch flower sea . When you open the window , the first thing to catch your sight is the beautiful flower sea . If you have big family ,the hotel offer single houses with gardens surrounded by woods. The hotel charges is about (600-1200RMB),but you should book it at least one day in advance in the internet. (Rules: If you book huangling hotel , the Huangling hotel will send two fr ee tickets (two admission tickets and and two cable car tickets)
Sunday morning , you can travel to Shimen Mountain . It is about 800 meters from Huangling Tourism Resort .
Sunday afternoon , back to the railway station for the return bulletin train to Shanghai (G1507 DEP 2:57 pm ARR 6:56 pm, booked on your own). End your memorable weekend tour.
Huangling Culture : The outstanding feature of this village is "Dry Crops In Autumn". From ancient China to the present day, people like to dry the whole year's produce in the sunlight in order to preserve it. Because of the moist and drizzly climate, this situation often appears in southern China, especially in Jiangxi and Hunan Provinces. During the period of late summer and early autumn, corns or chilies are laid on the roofs of these ancient residences. The whole village is covered with a colorful patchwork quilt.