Kunming Travel
We have heard of Yunnan of China for long. Finally, my husband and I took part in a 9-day Yunnan Tour during the past christmas Holiday.

What surprised me first when we arrived at Kunming was the airport is so near to the urban area that it only took about 10 minutes for us to get to the downtown by bus. After checking in, we were free of any activities as our travel agency arranged. Under our request, our guide Lisa took us to enjoy authentic Cross Bridge Rice Noodle which we got on the internet is said to be a well-known snack in Kunming. After that, Lisa left. We wandered for a short time on the street and went to our hotel to have a good rest for the next day's tour.

At about 08:00 o'clock in the next morning, Lisa picked us to visit Stone Forest. The first sight I saw is Ashima Statue which was molded life-like as what the story says. Leaving it, we walked along the narrow path aside, went through several narrow gaps, and finally came to an open space surrounded by huge stones and green trees. I couldn't help to lie down on the green grass under the blue sky and white cloud. Walking through the small stone forest, we arrived at the big stone forest area which is the true stone forest I read on the internet. There are tens of thousands of stone posts and peaks standing side by side, but each of them is with its unique feature. What extraordinary workmanship of nature!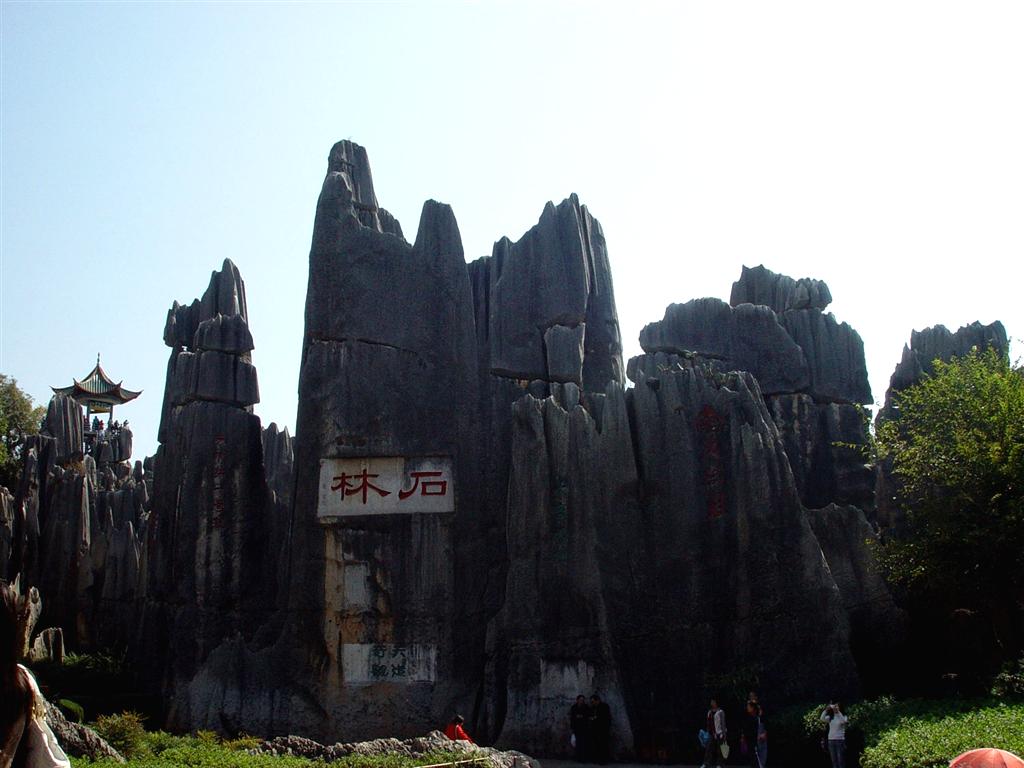 Stone Forest, Yunnan

After visiting the Stone Forest, we should visit the Qiongzhu Temple, but I'm prefer flowers more than temples, so we asked Lisa to change to take us to World Horticultural Expo Garden. It has become a Scenic Spot since the World Horticultural Expo in 1999. Almost all of the countries taking part in the exposition have left their national characteristic architectural and gardening arts there. First, we visited the China Hall, where is stored with many souvenirs donated by the provinces and cities of China. The most impressive one is a 7 feet high camellia tree made of pure gold, which is said to be made up with over nearly 70 pounds gold. After the China Hall is an outside exhibition area, set with some micro-molds of China's places of interests. The international Hall is displayed with some gardening exhibitions of the countries, selling foreign countries' tourist souvenirs especially. At last, we went to the greenhouse which is just a sea of rare flowers and grasses. It really opened our eyes there especially for me a flower lover. I could not tear myself away there, but we have to leave for Dali that evening.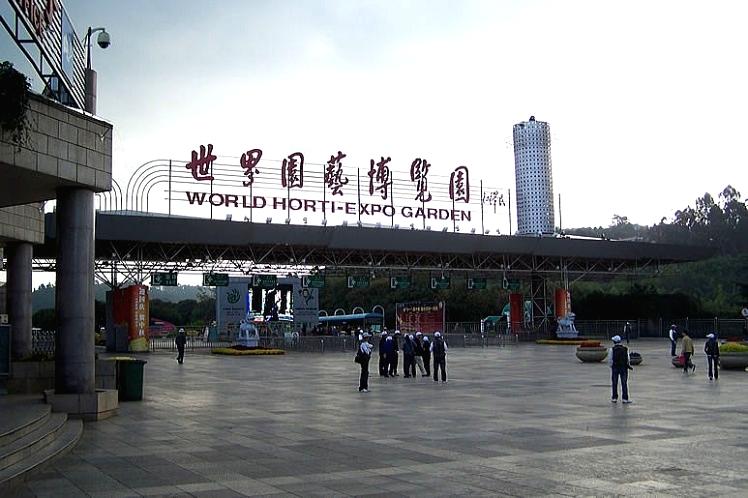 at the gate of the World Horti-Expo Garden, Kunming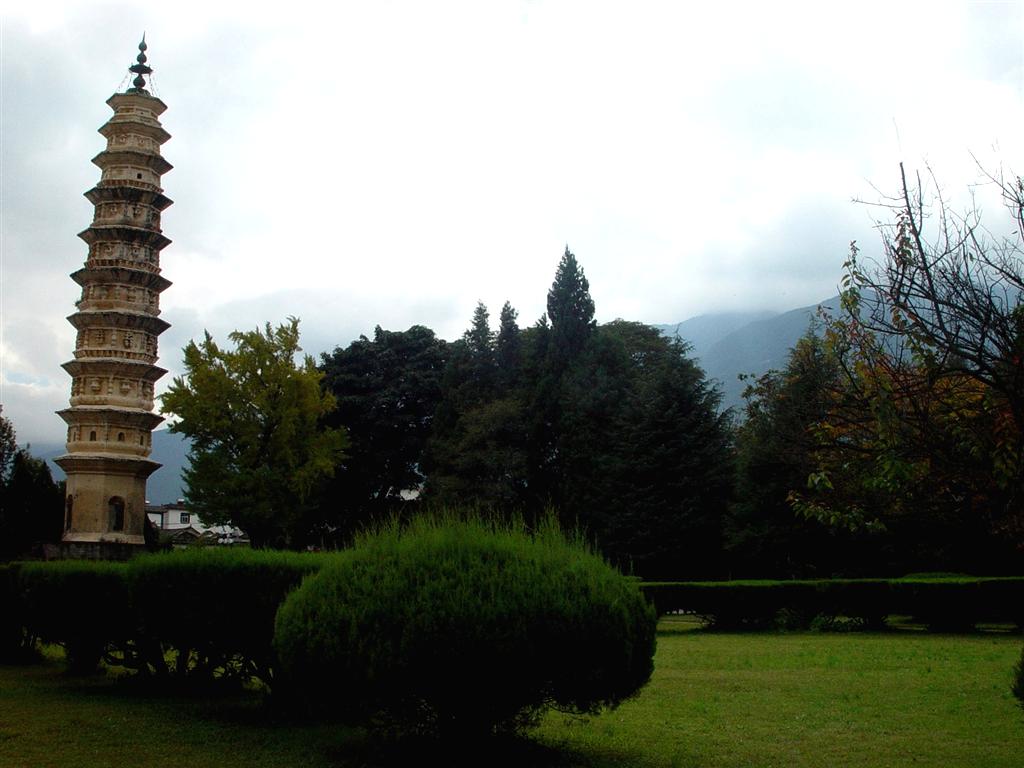 beautiful Dali