My company trip to Juyongguan Pass
It was a nice Sunday. My company organized a trip to Juyongguan Pass to release the working pressure. We were very excited when hearing this good news because we hadn't gone out to play for months. Two friends and I rushed to the nearest supermarket and bought enough food and drinks we needed on the wall.
The next morning, at about 08:30, we started to the trip to Juyongguan. We were as lucky as there was no traffic jam on the whole journey. About one hour later, we arrived at the foot of the wall. This was my first time to visit the wall. You can imagine how excited I was when seeing this giant stone dragon runs zigzag up the mountain. The ticket cost 45 yuan per person. It was just the peak time when the wall received the most visitors in the day. The stream of people slowly moved up on the wall. Juyongguan had many steep ups and downs, so it was no good to be impatient. I had to follow the old woman before me. Step by step, about two and a half hours later, I arrived at the top of the mountain.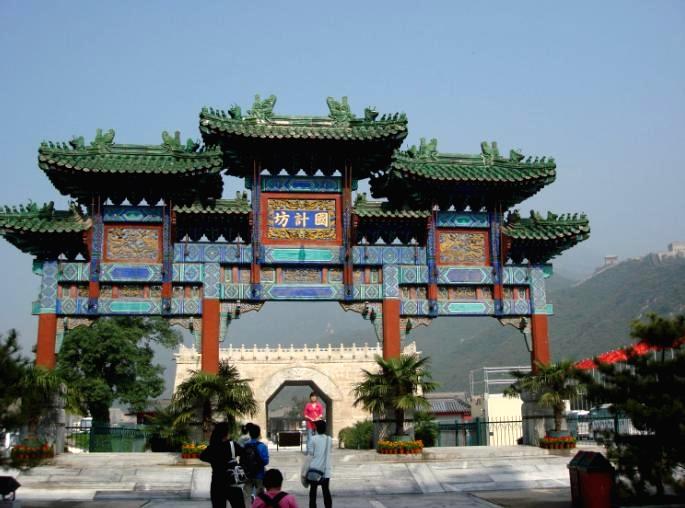 the big archway at Juyongguan Pass

Our small group had a short rest and finished lunch on the wall. It was a memorable experience when having dinner there. We cheerfully took a lot of pictures. Standing on the top of the wall, you could have a full view of the entire pass. The most distinctive mark of Juyongguan Great Wall were the colorful flags with Chinese characters such as"明"(the Ming Dynasty?) or "居"(Juyongguan Pass?). I felt wound up on seeing these words as if they brought me to the ancient battle field.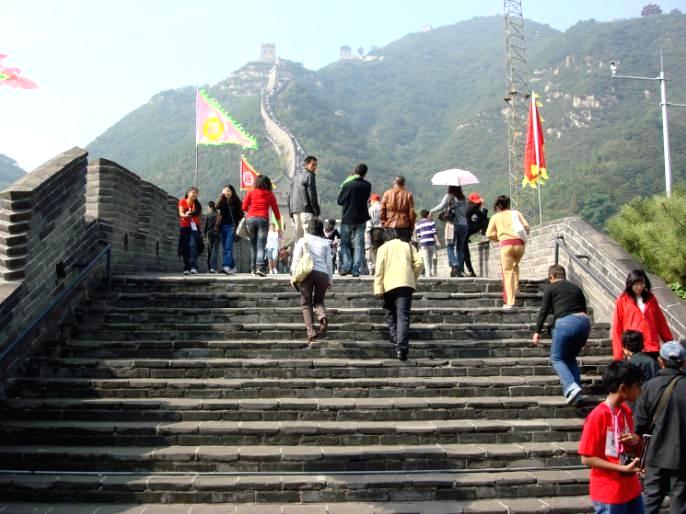 Juyongguan Great Wall has many flags with Chinese characters 明 or 居

After a while, we climbed down the wall. There were many auxiliary scenic sights around such as the Temple of Guanyu and the Zhenwu Temple. I did not know why they built a temple to memorize Guanyu near the Great Wall, or perhaps to frighten the enemy as he was regarded as "the God of War"? I had a glance in the temple. It was no special from other Temple of Guanyu in China.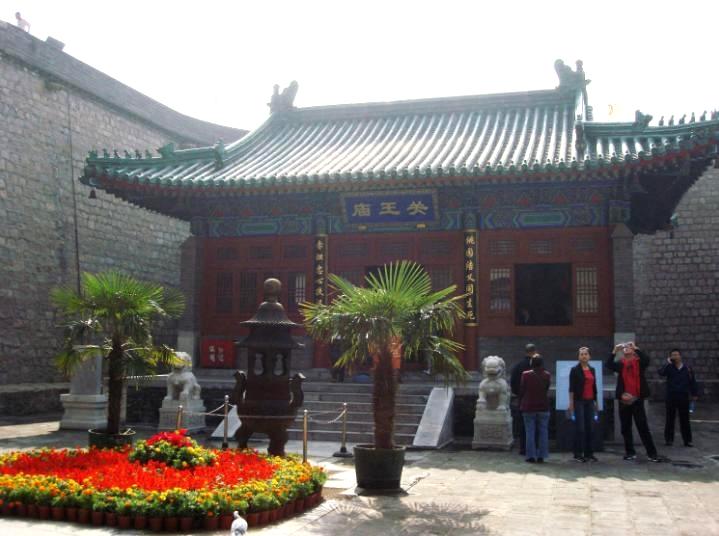 Temple of Guanyu, Juyongguan Pass


The bus of our company waited for us in the parking lot at the foot of the wall. We got on the bus and said Goodbye to Juyongguan Pass. The wall was built so huge that I could still see it when the bus droved quite far away. A nice experience! Next time I will go to Badaling to explore more about China Great Wall!