I Went To Beijing
My friends and I went to Beijing last February. First, I want to say that I'm very impressed by its convenient transportation system and the low cost. 0.4 Yuan per one for a bus ride and 2 Yuan for a subway trip with a transportation smart card. So remember to buy a transportation smart card when traveling in Beijng. Believe me, it will not only save you money, but also save you time and trouble.

Talking about the tourism sites, we went to Tiananmen Square, the Forbidden City, Qianmen Street, the Summer Palace, the Mansion of Prince Gong, etc.

Tiananmen Square was as large as expected, where the red flag with five stars rises every day. BTW, the guards there were very handsome?. The Forbidden City just behind the Square was magnificent. It was the emperor's living and working place, thus the political center in ancient China. Because we really had a slow tour, we only finished half of it in the afternoon. It was said there were altogether 999, 9.5 rooms. No wonder the Emperor could had as many concubines as he liked. Just kidding. Anyway, the Forbidden City was really worthy of visiting. I'll finish the rest half if there is any chance. So many stories happened here.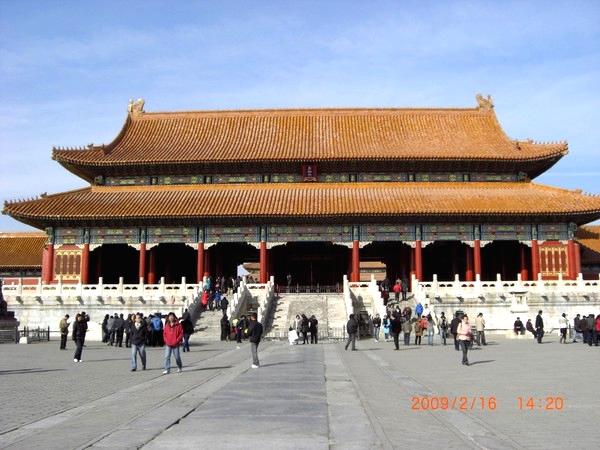 Forbidden City

The Qiammen Street was a street full of Chinese elements. The famous roast duck shop, Quanjude was located here. But it was so famous that there were always many people queuing there. It was a great regret that we didn't have the roast duck here for we were too hungry to wait for it. Instead we chose another shop nearby which turned out to be a very terrible experience. Seems good things are always worth waiting.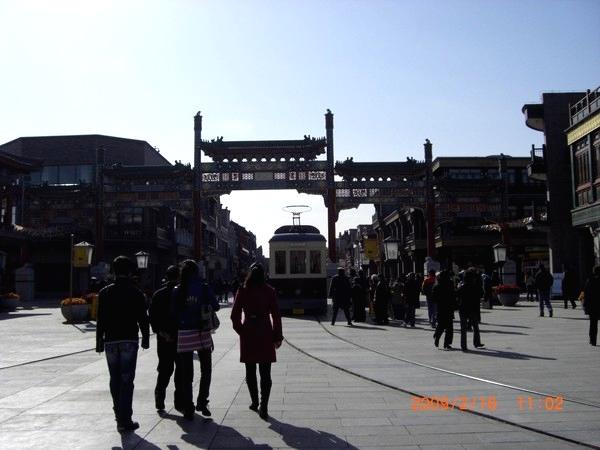 Qianmen Street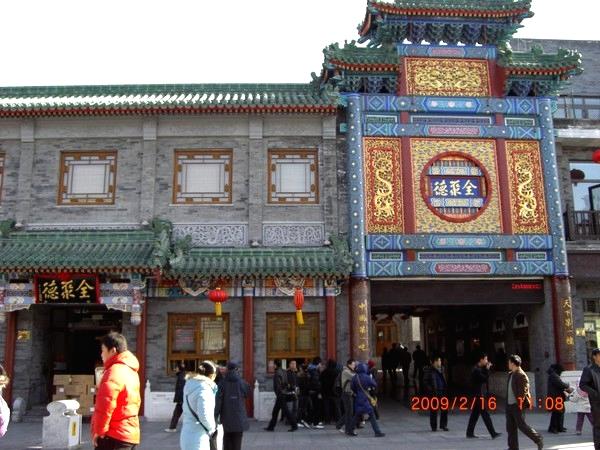 Quanjude Roasted Duck Shop

The Summer Palace was where the emperor and his families had vacations. We shouldn't have visited it in winter. Although it was also beautiful, I think the summer days would be amazing with the shining lake and mountain covered by green plants.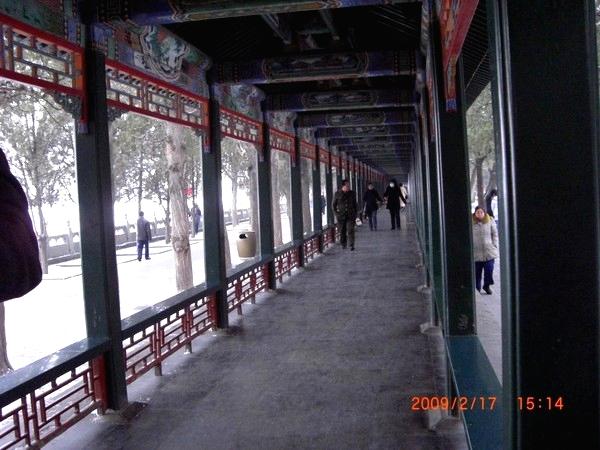 Long Gallery in the Summer Palace

The Mansion of Prince Gong, once the house of Heshen, who was a civil servant in Qing Dynasty, stored the very precious No.1 'Fu' (meaning good luck). It was said that Heshen stole this 'Fu' from the Forbidden City and put it in his backyard under a man-made hill. The emperor couldn't get it back because it was such a key point, the right center of the old Beijing City, which was thought to be the ridge of this dragon city. It was believed by Chinese that it would bring bad luck if it was moved. Remember to pay a visit to this place when visiting Beijing and feel the 'Fu' to get good luck, but must not take picture of it. Otherwise, all our good luck will be gone in Chinese belief. After visiting the Mansion of Prince Gong, you can take a tour around the Houhai area. There were many bars and hutongs there.
Hutong in Houhai Area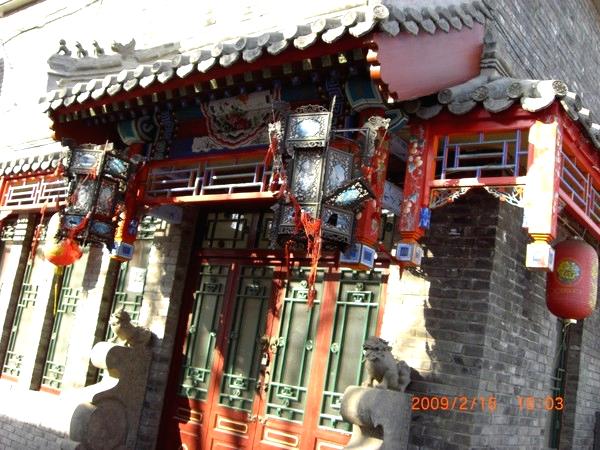 Can you recognize it as a bar? Bar in Houhai Area

We planned to climb the Great Wall but it snowed. Such a big regret. Next time when I'm in Beijng, I'll first finish the rest half of the Forbidden City, and then climb the Great Wall and go to see the Bird Nest and Water Cube.