COOL & LOVELY SHANGHAI
I had an opportunity to visit Shanghai last week, mid-April 2011. Shanghai always been my 'next' China destination, having been in Beijing twice (with the last visit was in Winter last year), so visiting Shanghai in Spring is naturally the next best thing ! It's really true for 34 of us who extremely enjoyed what Shanghai has offered, especially the cleanliness of the whole city, its really unmatchable to other cities in the world. The beauty of Huangpu River's the Bund with its floral paradise (that reminds me the tune of 'Shanghai Beach' by Francis Yip) and its Night Cruise was really amazing (minus the 'high' ferry ticket to the tune of 150RMB per person).
The food, especially lamb grills are just delicously sinful. The weather are just unpredictably 10-20 C, just 'nice' and suitably 'cool' for us. Shopping was a setback, the 5-hours time allocated at Old City Bazaar & Tao Bao City was just not enough, we missed a lot of things. The one hour browsing at Nanjing Street was definately too short. Last but not least, having the chance to perform solah at Xiotauyuan Mosque was a deep weeping experience. I guess that and all will make us to visit Shanghai again.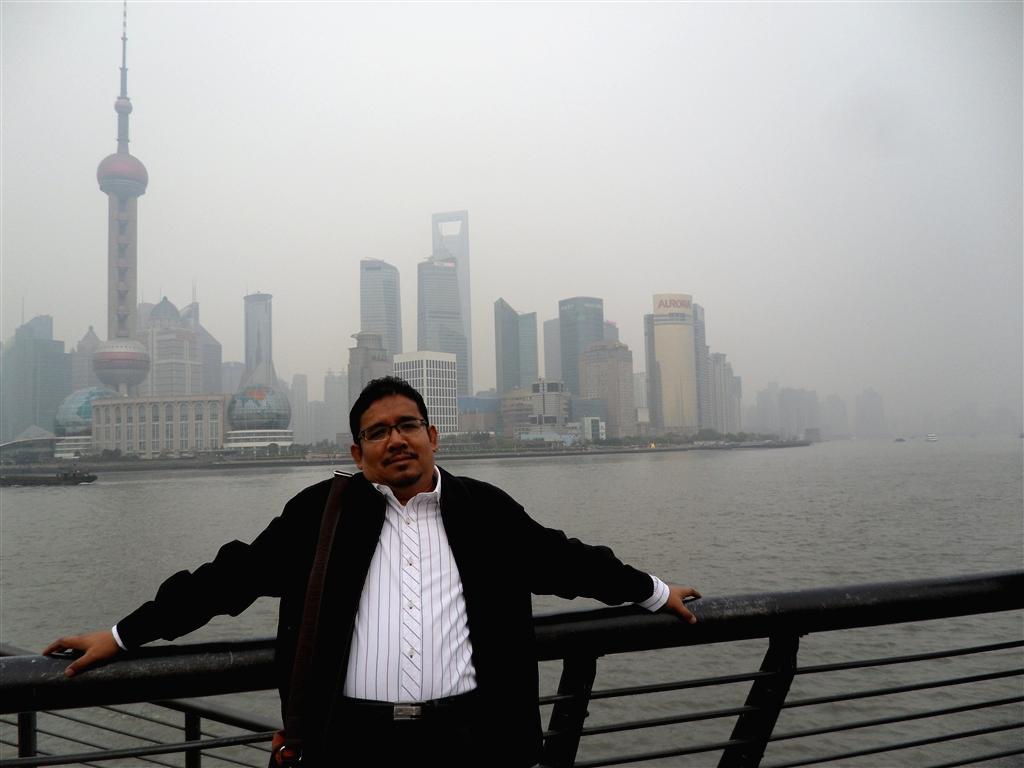 the bund and the man