My Self-service Tour to Wuhan
Just came back from Wuhan and here is my personal review for your reference.

First, give some basic information. Wuhan is the capital city of Hubei Province and the city is divided into two parts by the Yangtze River. To the north of the river is Hanyang District while to its south are Hankou District and Wuchang District.

Accommodation

Hanyang District is the heavy-industry area and none of famous Wuhan scenic spots are located here. So I don't recommend you live here as visitors. Hankou District is the business zone of Wuhan. It is a nice place to accommodate. The hotels in Jianghan Road and Yanjinag Road are the best choices. These two roads intersect and the south end of Jianghan road walking street is Yanjiang Road. I lived in Wuchang District when traveling to Wuhan. Nothing bad and those hotels near the railway station are good choices for travelers.

Scenic Spots (name a few that impressed me)

Yellow Crane Tower by the riverside in Wuchang District. It is the landmark of Wuhan and you'd better not miss it. If you'll live in Wuchang, you can reach Zhonghua Road first by ferry and then change to a taxi to the tower at rmb5. You'd better not take the city bus, for it goes a detour. If you'll live in Wuchang, it only takes about rmb10 by taxi from the railway station to reach it. Also, many city buses running by the railway station have a stop at the tower.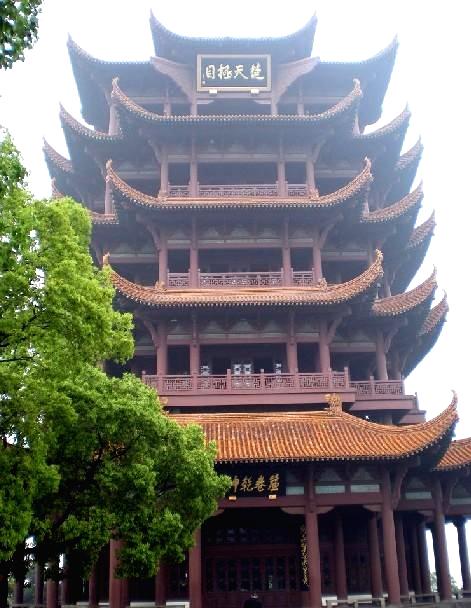 Yellow Crane Tower

Yangtze River Bridge. It is just next to the Yellow Crane Tower. It is 3 kilometers long and walking through it made me exhausted.

Jianghan Road walking street. It is somehow like the Wangfujing of Beijing and Nanjing Road of Shanghai. I found that clothes were quite cheap in Wuahn, so you may not bring too much. You can buy some upon arrival, especially in summer. If you'll live in Hankou, just walk there. If in Wuchang, you can reach it by bus or ferry.

East Lake in Wuchang District. It was said it took almost three hours to circle around the lake. So I rented a sightseeing bus. The original price was rmb200 but I only gave rmb80. Bargaining game? You can also take a boat from East Lake to Mo Hill, Wuhan University, etc. Don't forget to bargain.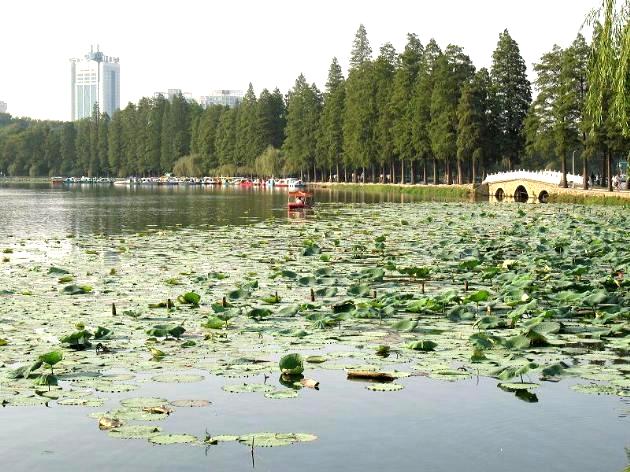 East Lake

Dinning

There are many snacks in Wuhan and you'd better make some preparations before going. I'll only name three places I've been to. Hubu Xiang: it is really a snack street. The snacks here were delicious, cheap and authentic. What's more, the snacks are available here from morning to late afternoon. Shouyi Yuan: it is not as good as Hubu Xiang and the service ends early. But it is closer to the Wuchang railway station. Jiqing Street: There are many sidewalk snack booths here as well as performances by local artists, but fewer snacks.

This is my itinerary for you to get some inspirations:
Day one: Jianghan Road-Yanjiang Road-Jiqing Street.
Day two: Hubu Xiang- Yellow Crane Tower & Yangtze River Bridge- Guiyuan Temple- Boya Platform- Guishan Mountain- Shouyi Yuan
Day three: Hubei Museum- East Lake- Wuhan University

More
Wuhan Travel Reviews