I conquered Jinshanling!
During the national holiday, I decided to go hiking on Jinshanling Great Wall, partly out of curiosity and partly out of physical training. I took a regular bus from Dongzhimen to Miyun county. The transportation to Jinshanling was quite easy as there were a lot of private cars or minibuses claiming to take you there. I shared a minibus with other travelers and each of us paid the driver CNY 20. At about 5 o'clock in the afternoon, I arrived at Jinshanling.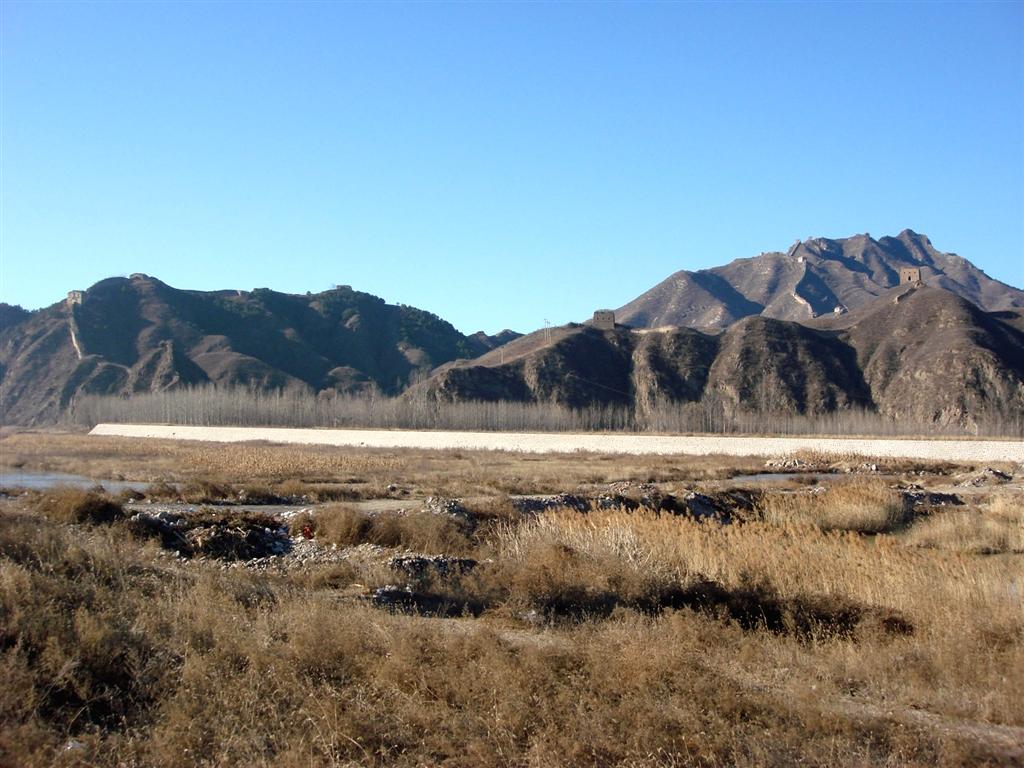 Jinshanling seen from afar


Uncle Xu picked me up to his farmhouse. I got his contact method from the internet where a lot of backpackers said his farmhouse was good. Led by him, I reached his home. It was surely clean and cozy. Aunt Xu had already prepared supper for me. The courtyard was not big but was handsomely fitted up. I had the meal with other backpackers around the wooden table in the courtyard. The food tasted fresh and light, quite different from what we had in the city. The cucumbers were just plucked from his garden. I had two bowls of millet gruel, reasonably content.

That night, I stayed at his home on the heated brick bed. At about 6 o'clock, uncle Xu waked me up. After a quick breakfast, I got on a van with other four travelers who also lodged in uncle Xu's. Half an hour later, the van took us to the entrance of Jinshanling Great Wall. The ticket cost CNY 50.

Visitors had to walk along the narrow mountain path for about 40 minutes to reach the wall. The wall at the first tens of meters was repaired. But still some broken beacon towers were kept. It suddenly began to rain, but not raining heavily, only spitting. In the mist and the rain, the Great Wall looked blinding psychedelic. Because of the rain, visitors were much more fewer than in other days. We had fun in conquering the beacon towers one by one. Occasionally, the shout of the hikers ahead could be heard in the mountain.

Three hours later, we reached at the foot of a steeply sloped beacon tower. The walls on both side of it were broken and the steps were slippery after rains. I got in it with tremendous effort. There was almost no complete brick inside the tower, some bricks were carved with words about the builder and time, but were blurred. Some bricks were badly carved by deliberate passers-by, written "XXX was there". It was a great pity of this cultural relic being disgraced by these nonsense words.

The road after this beacon tower appeared much smoother. My physical strength was plentiful. But time was not enough. We felt hungry. Uncle Xu's van was waiting for us at the foot of the mountain. We had to return to the starting point. I took a group of pictures, including the famous Wangjinglou (Watching Beijing Tower). It is still located very far from my position. Next time if possible, I will conquer it!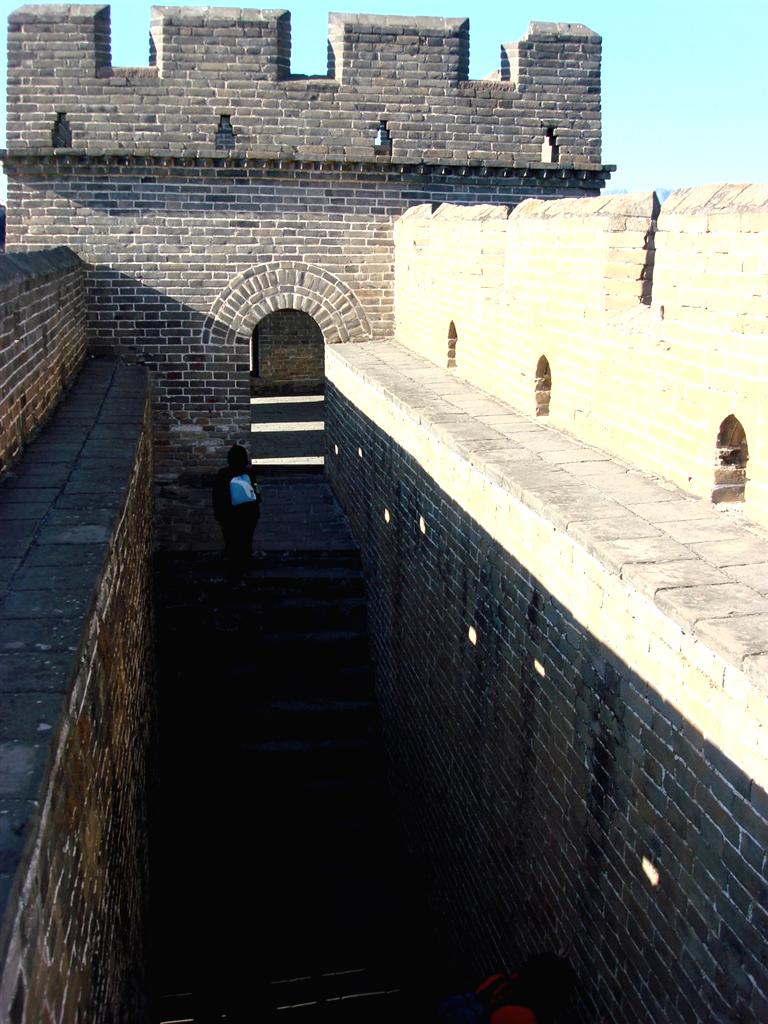 Jinshanling Great Wall


Back to uncle Xu's at about two in the afternoon, I had a big meal and a lovely shower. At six, I was on my way home. Other Great Wall hikers told me that Jinshanling was a difficult section where you may encounter all sort of problems of Great Wall hiking. I was greatly pleased on hearing it, as Jinshanling obviously a piece of cake for me, so my next destination "Gubeikou Great Wall" would certainly come absolutely easy!