Are There Two Overhanging Great Walls?
On the way from Jiayuguan Pass to the Wall, a question from the driver made my mind in a fog.
'Which Overhanging Great Wall are you going to? There were two of them.'
'Two of them?' I did search the internet and do some preparations before going, but no one had mentioned that there were two of them. Seemed the preparation was never enough.
'What's the difference?' I asked.
'I heard that one is Ming Dynasty Great Wall, the other is Qin Dynasty Great Wall. I did not receive much education and just heard it from someone else.'
Impossible to get solution from the driver. We made the decision by lottery and selected Shiguanxia Overhanging Great Wall.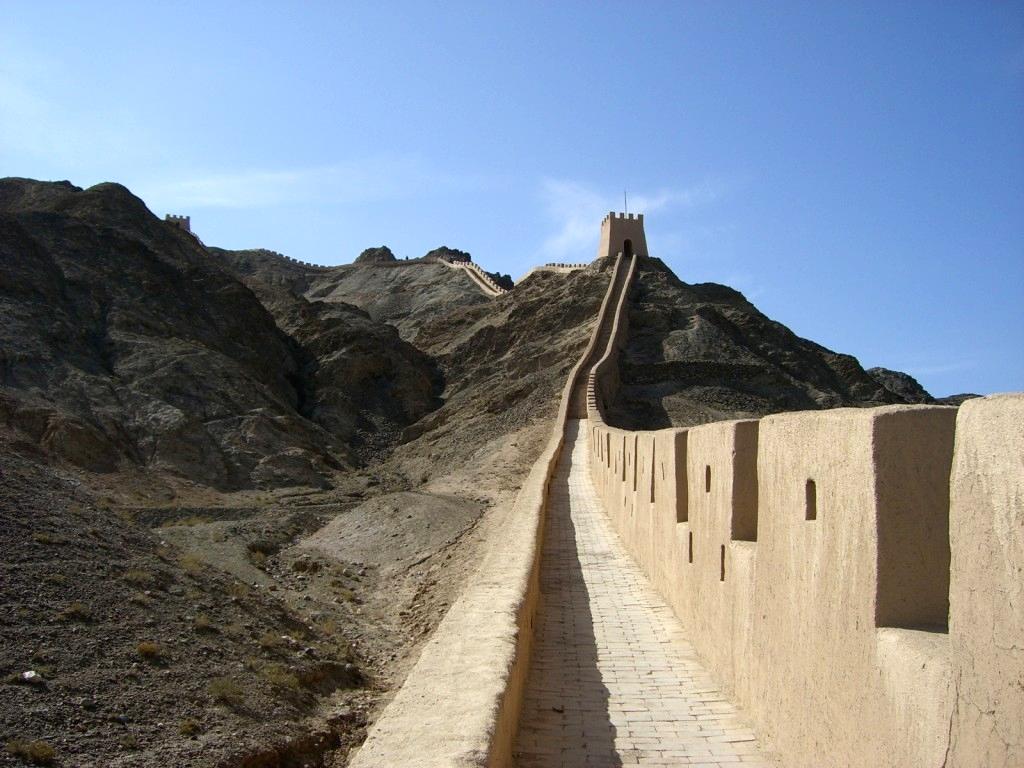 the Wall We Have Been To
Back from the Overhanging Great Wall, I am keeping wondering are there two Overhanging Great Walls? I search the internet very carefully today and finally get the answer. I just want to share it with you guys who will or want to go there, hope it can help you to some extent.
The story goes like this: seven kilometers to the north of Jiayuguan Pass is Shiguanxia Canyon which has cut through the Heishan (black mountain), and walls were built on both sides of the canyon. After centuries ravages of wind and rain, the walls were badly destroyed. In the year of 1987, the Jiayuguan authority have the wall on the north renovated, it was then nowadays Overhanging Great Wall. From 1999 to 2002, a farmer named Yang Yongfu renovated the wall on the south, which is Shiguanxia Great Wall. Yang was also the first farmer ever to renovate the Great Wall. That is how two Overhanging Great Walls came about.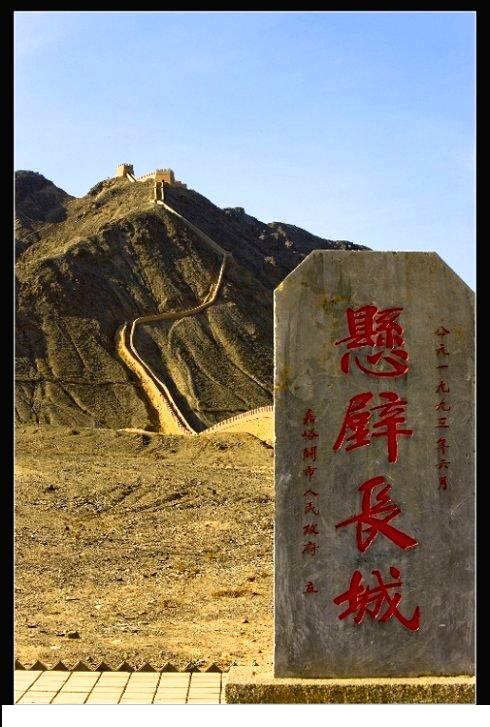 The Real Overhanging Great Wall Pic I download From Web
I also red some reviews from other tour pals. Some said the driver did not ask for their opinions and directly sent them to the Shiguanxia Great Wall, coz they can got kickbacks. After reading it, I was not mad, for our driver was kind enough to ask for advice. Besides, the scenery we saw from the Shiguanxia was also nice; there were fewer visitors there and the architecture style was the same with the one on the north. But I still feel regretful and want to remind the will-be tourists to the Overhanging Great Wall, the wall on the north is the real Overhanging Great Wall. It is about 500 meters away from Shiguanxia Great Wall. Just do not leave yourself any regrets.