My Side-trip to Macau from Hong Kong
My friends and I paid a visit to our mutual friend in Hong Kong the past April. Since Macau is so close to Hong Kong and so easy to reach, we visited Macau together and spent one day there.
We took a ferry from Hong Kong China Ferry Terminal to reach Macau. My friend in Hong Kong got the ticket from a group buy website in advance, which saved us a lot of money. One luxury-class ticket from Hong Kong to Macau she bought from the web was only HKD99 while we each spent HKD175 at the Macau terminal for a normal class ticket from Macau to Hong Kong.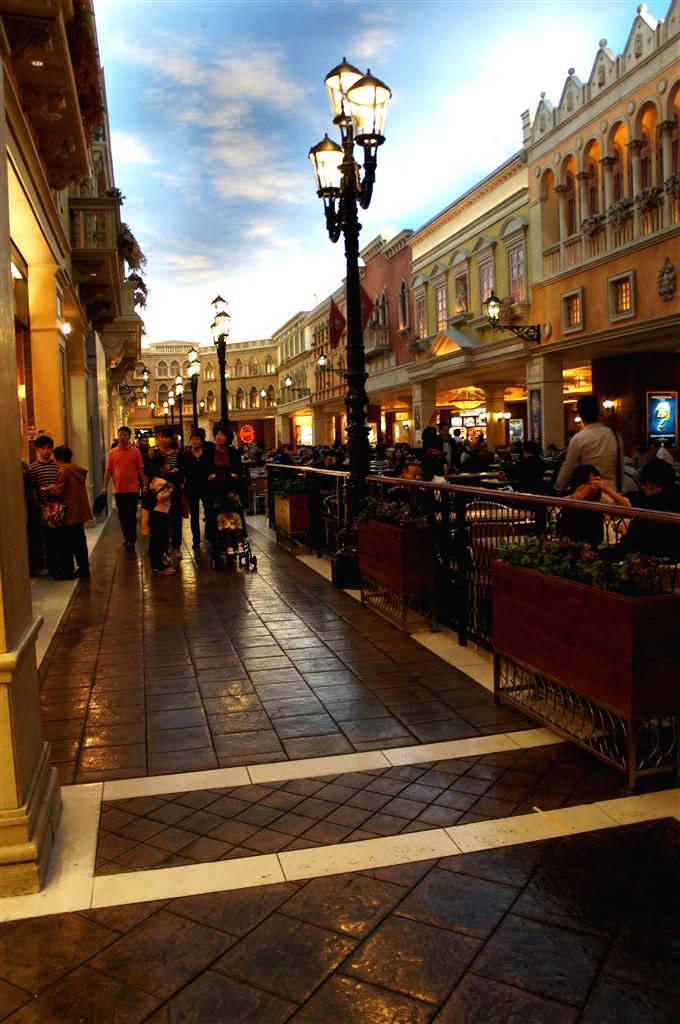 Man-made Sky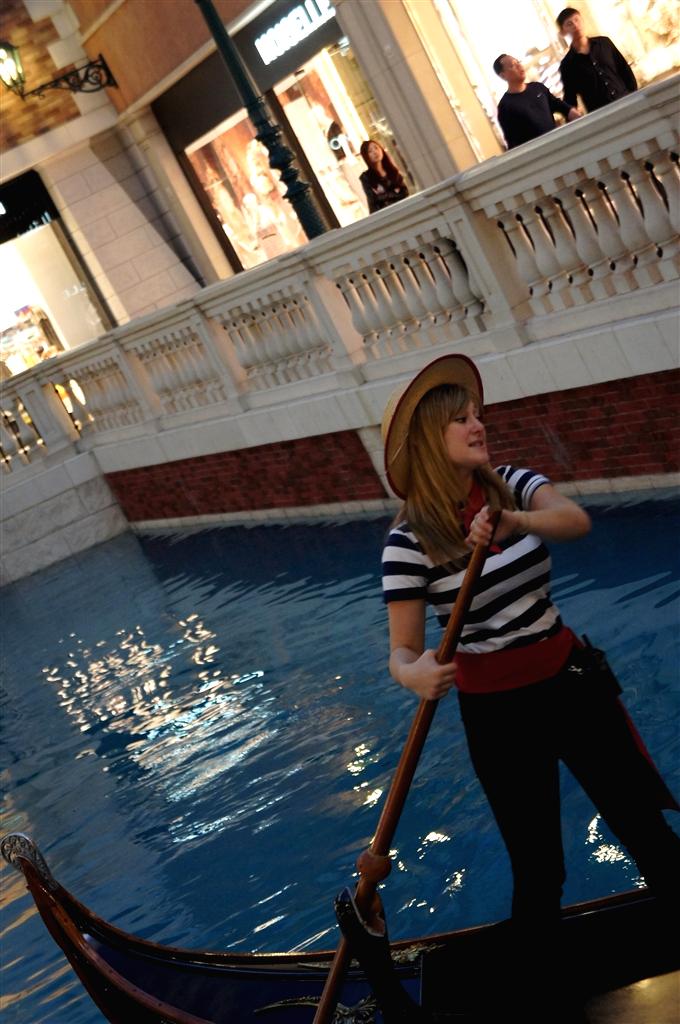 Gondola trip on the canal inside Venetian Hotel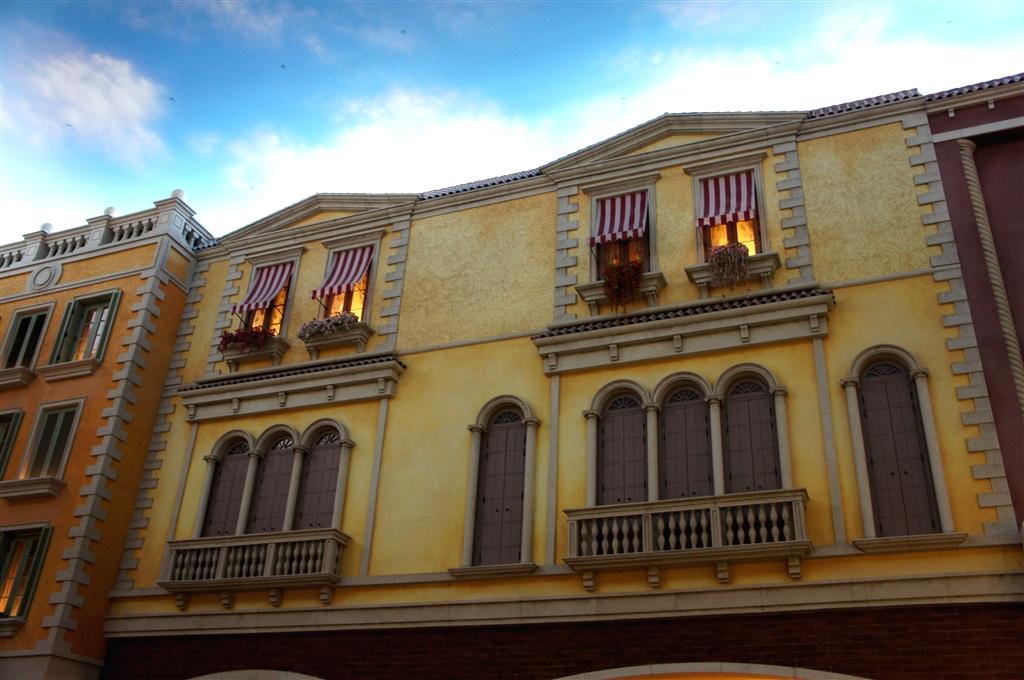 Buildings Along the Canal of Venetian Hotel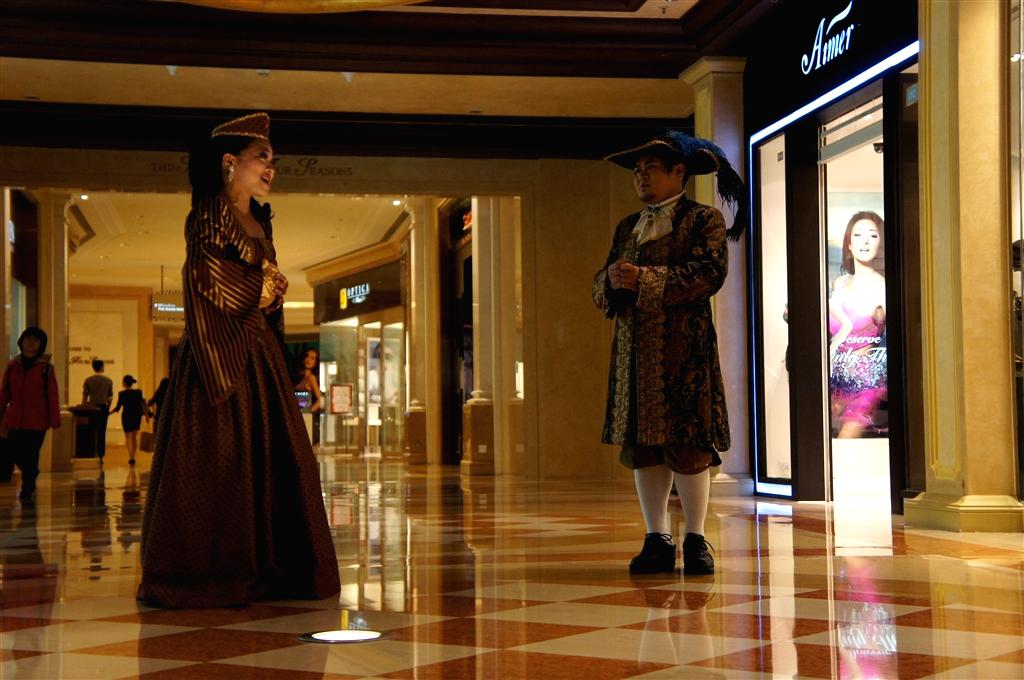 Street Performance inside Venetian Hotel
Upon arriving at Taipa Temporary Ferry Terminal, we headed for our first stop, the Venetian hotel by its free shuttle bus at once. Another free service we enjoyed at that hotel was the luggage storage service. The Venetian was so splendid and magnificent, and large as well. There were casino and tourist areas in it. This was the first time I saw a real casino, very excited. But it was regretful that I didn't know how to play any of the games. Anyway, we were not there for gambling. We spent most time in the tourist area to watch the canal and various street performances. We also had a lunch there. The roof above the canal was man-made sky; the buildings along both sides were in Venetian style. Strolling along the canal was like strolling in a real foreign country. If wanted, one could even have a cruise on the canal by a Gondola. There were also many kinds of street performances in the hotel like western opera and acrobatics. It was not until 1400 that we left the hotel. If time permitted, we would have stayed there longer. I strongly recommend travelers pay a visit to it when traveling to Macau. Trust me, you won't feel regretful.
Getting out of the hotel, we again took the Venetian free shuttle bus to Macau Ferry Terminal, then changed to free shuttle of Grand Lisboa to reach it. The shuttle buses left the Venetian from another gate, not the front gate. We left our luggage in the Grand Lisboa (for free) and took a brief visit there. Then, we toured the Senado Square, the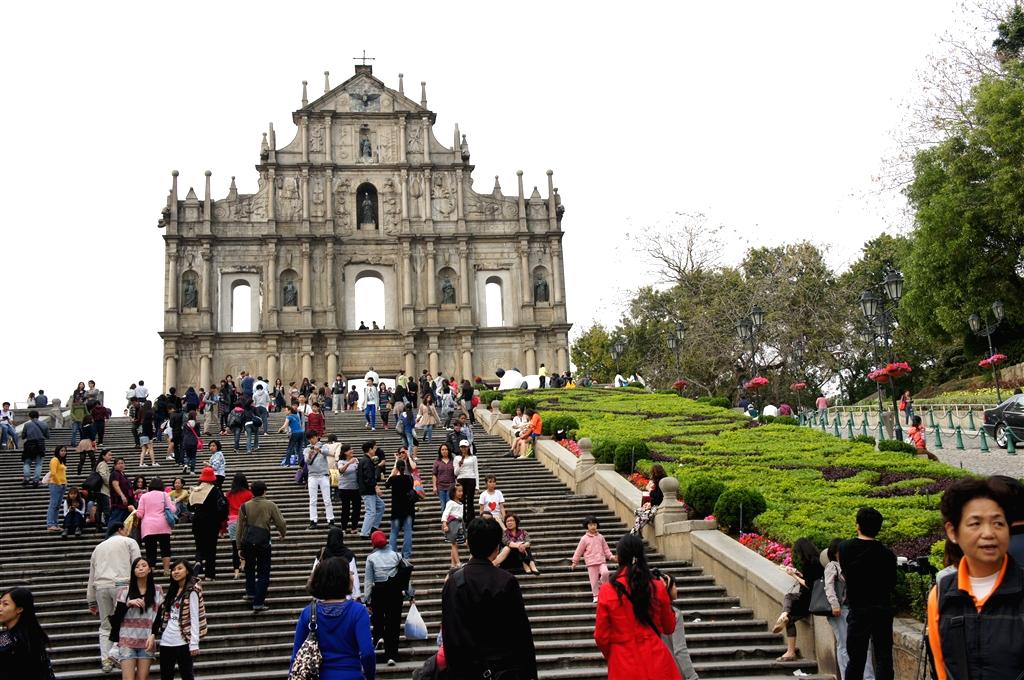 Ruins of St. Paul's
and a church. We also tried the delicious Macau snacks like double skin milk, pork chop bun, almond biscuits and tart on the way there. There were many people protesting at the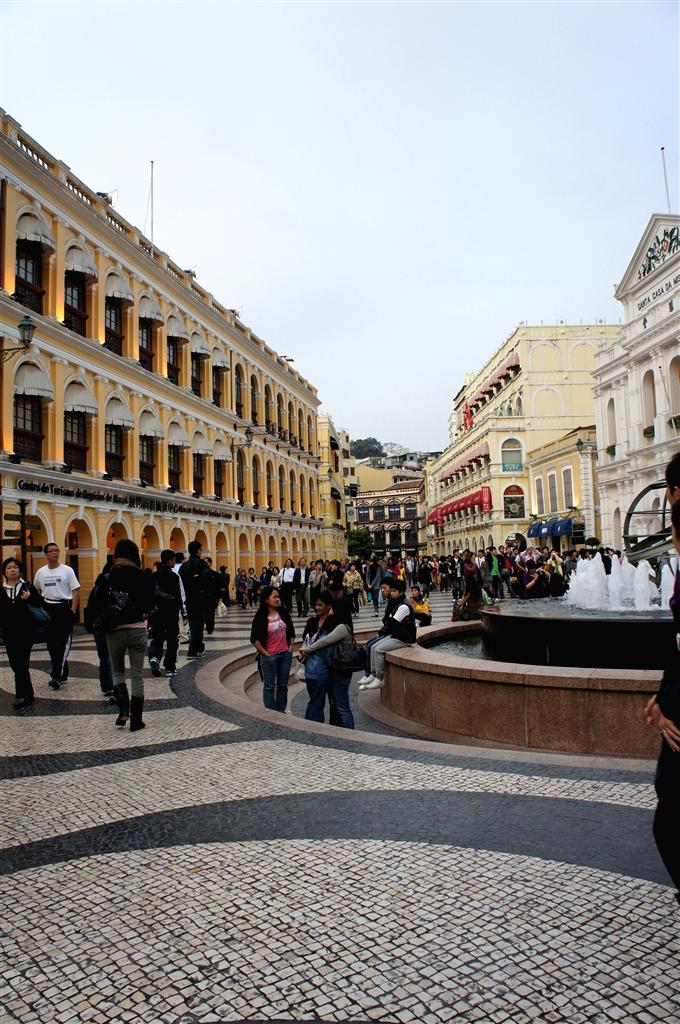 Senado Square
. I was a little disappointed with the Ruins of St. Paul's. It was not as gorgeous as I saw from the pics and the buildings in front of it were old. More importantly, one of my friend lost her cell phone there, which made me realized there were pickpockets in Macau too.
It was a little late when we finished touring the Ruins of St. Paul's and the losing of the cell phone made my friend very sad, so we stopped the Macau visit here. We walked back to the Grand Lisboa to retrieve our luggage. After, we said goodbye to each other. Two of us went to Zhuhai through Gongbei border and two went back to Hong Kong. This was our tour in Macau.
In my opinion, Macau was not a prosperous place like Hong Kong except those casinos. Besides, it was small. Last, remember to use the convenient free shuttle there if possible.

More
Macau Travel Reviews