A journey to Chengdu, Jiuzhaigou and Huanglong Natural Reserve---Part I
It's been 3 months since I visited to Chengdu, Jiuzhaigou and Huanglong Reserve. But I still remember my unforgettable trip.
Before the Dragon Boat Festival, I had been planning a trip to Chengdu to visit my former colleague together with my other friends. In the afternoon of May 31, I started my journey from Xi'an alone because my friends flew to Chengdu on June 1. After more than 10 hours tedious train trip, I finally arrived at Chengdu Railway Station in the morning on June 1. My former colleague had arrived there and waited for me for a while. Then he picked me up and drove to Shuangliu Airport to meet our friends. We didn't wait too long at the airport. After picking up my friends, we headed to the hotel which was booked by my former colleague in advance.
You know, Chengdu snacks are very famous. Before I came here, I already decided to eat as much as I could. My colleague was very generous. He ordered a table of delicacies but I didn't have a big stomach like Zhu Bajie in Journey to the West (a famous and classic novel in China). I kept eating until my stomach was full. My dream of eating Chengdu snacks came true.
I was impressed by one of the dish called Spicy Rabbit Heads. When the dish was served, none of us knew what was placed on the plate. My friend just asked us to give it a try but refused to tell us what it was. Then we did and it tasted very well. When we finished eating it, he said you just ate the rabbit head. Suddenly, one of my female stood up and ran to the bathroom. We didn't know what happened. When she came back, she said she raised two cute rabbits and her zodiac sign was rabbit. My colleague said sorry to her and explained that he didn't know she raised rabbits. At that moment, we all felt guilty for eating rabbit heads.
So here is my suggestion: If you like rabbit most, please do not try it.
After lunch, my colleague drove us to visit Du Fu's thatched cottage and Wuhou Memorial Temple. Honestly, I wasn't very interested in those ancient buildings. I just took some pictures there like other Chinese tourists. (Hint: The Wenshu Temple is not far from Wuhou Memorial Temple. You can walk there from the Wuhou Memprial Temple to visit Wenshu Temple. Inside the temple, there is a tea house where tourists can enjoy tea and experience how the locals spend their leisure time.)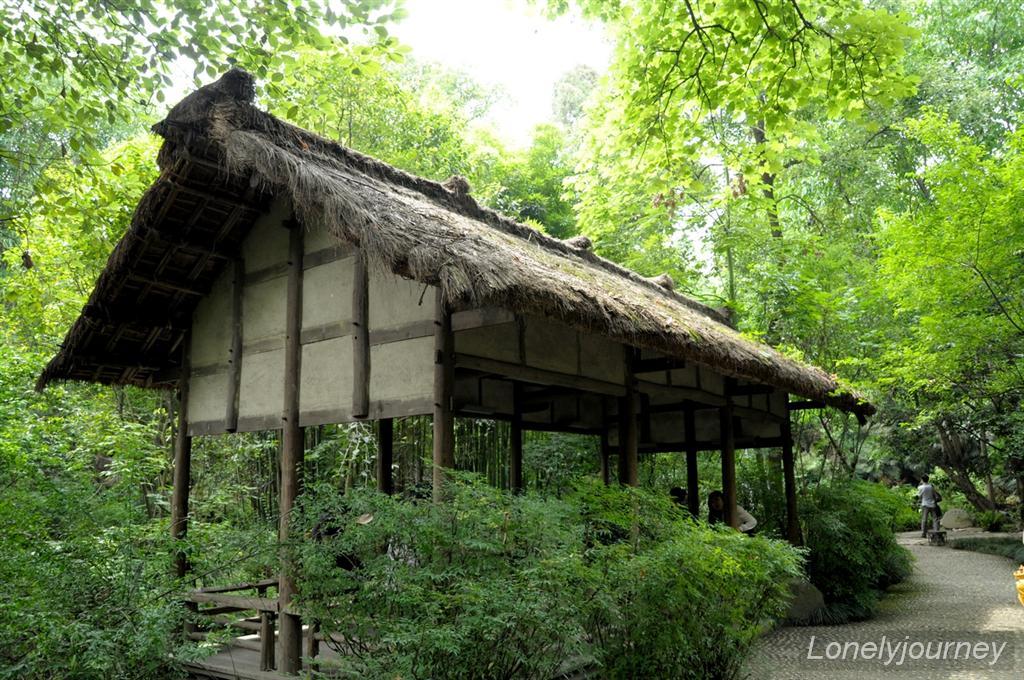 Dufu's Thatched Cottage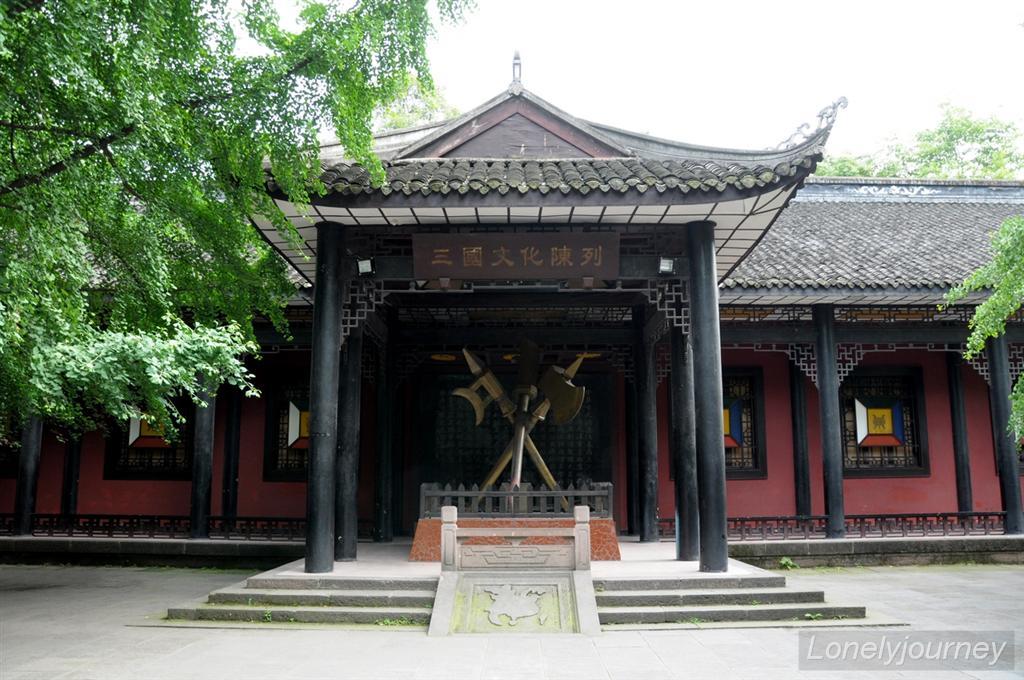 Wuhou Memorial Temple
It was around 18:00 after we went out the Wuhou Memorial Temple. Dinner Time! All of us wanted to enjoy local chafing dishes (hot pot). So we went to Shu Jiu Xiang (???), a local famous hot pot restaurant. It was fantastic! Next time you go to Chengdu, you should never miss it if you like hot pot.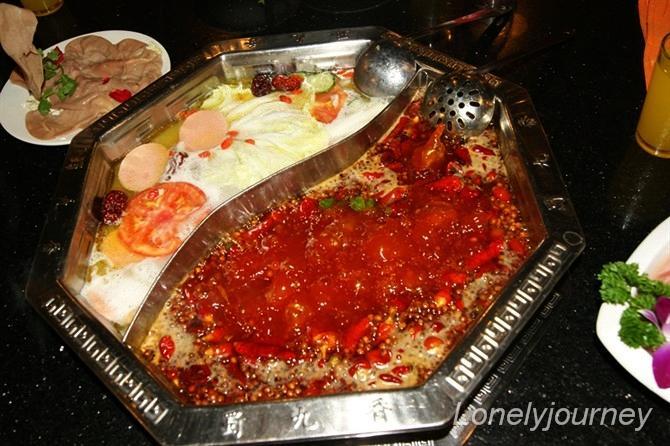 Shu Jiu Xiang Hot Pot
After lunch, we decided to visit Broad and Narrow Alley (????) and Jinli Street. The Broad and Narrow Alley resemble the Hutongs in Beijing. Unfortunately, this place has become too commercial. We didn't waste too much time there.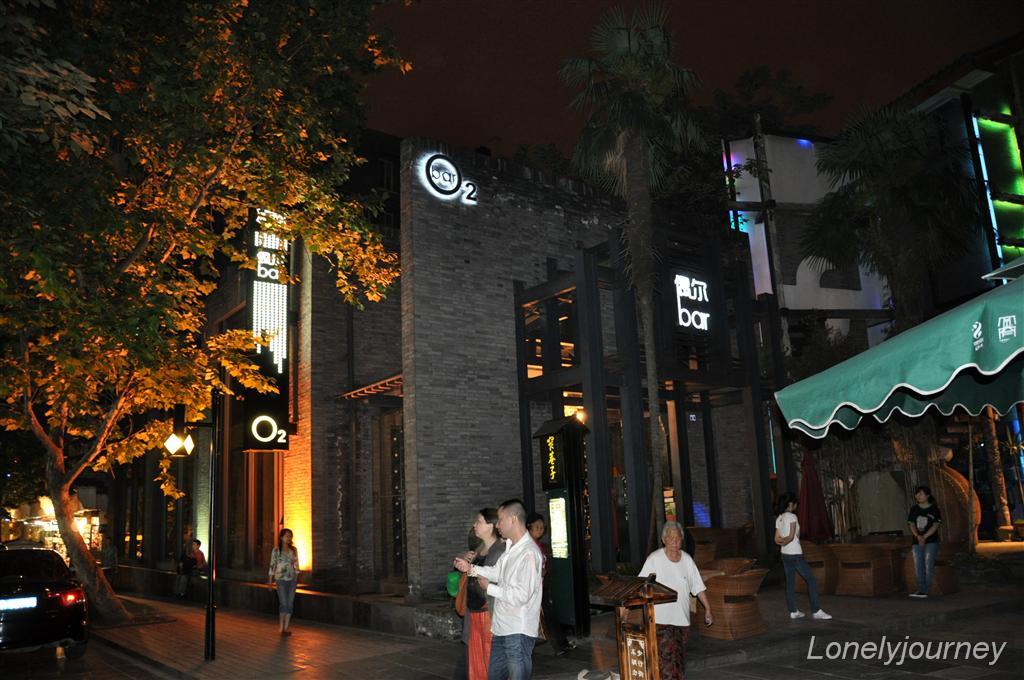 Broad and Narrow Alley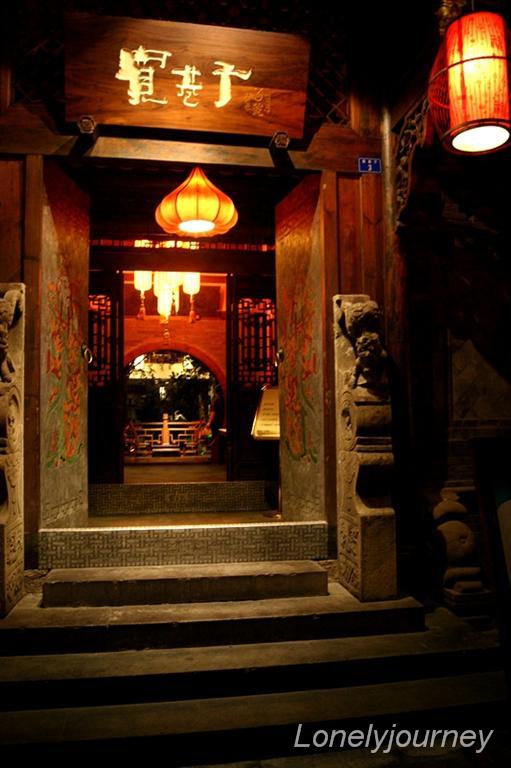 Broad and Narrow Alley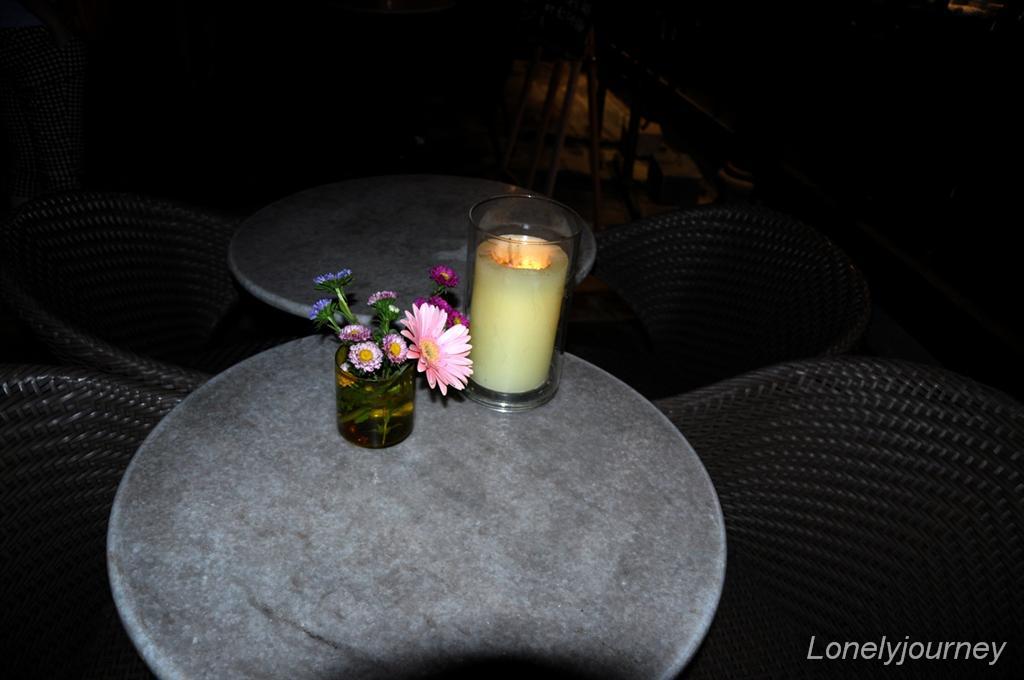 Having some drinks in the alley
Jinli Street was nice. We stayed there until the lights were turned off. I didn't know how to describe how I felt when I was walking on the street. Walking on the street, I felt that I was back to a few hundred years ago. Again, there were many snacks and souvenir on the streets. But we couldn't eat more because we ate too much at the hot pot restaurant.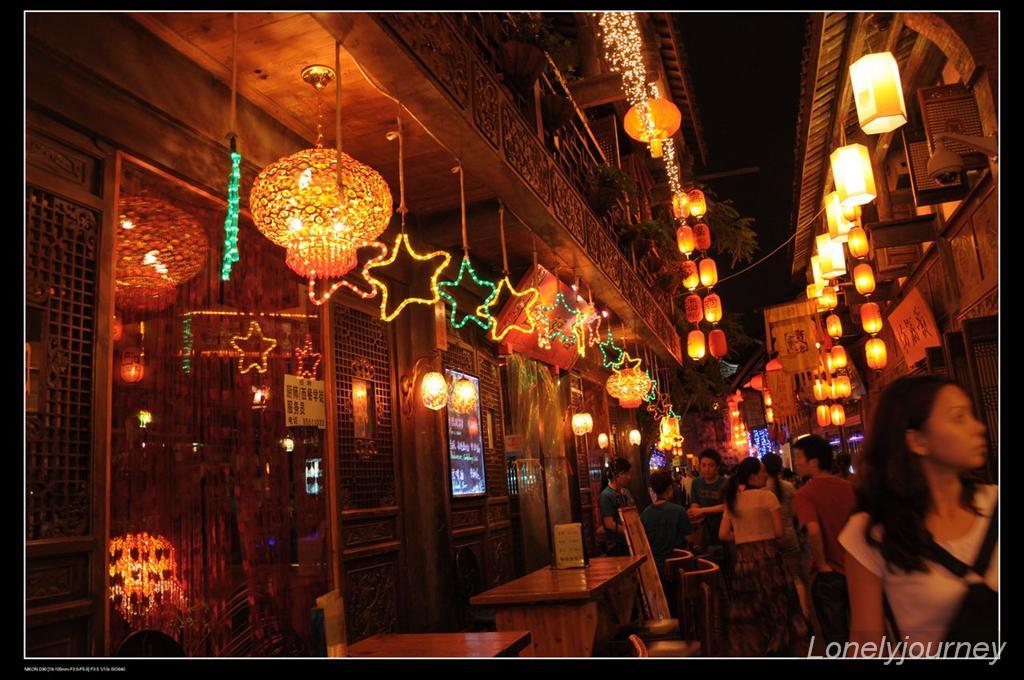 Jinli Street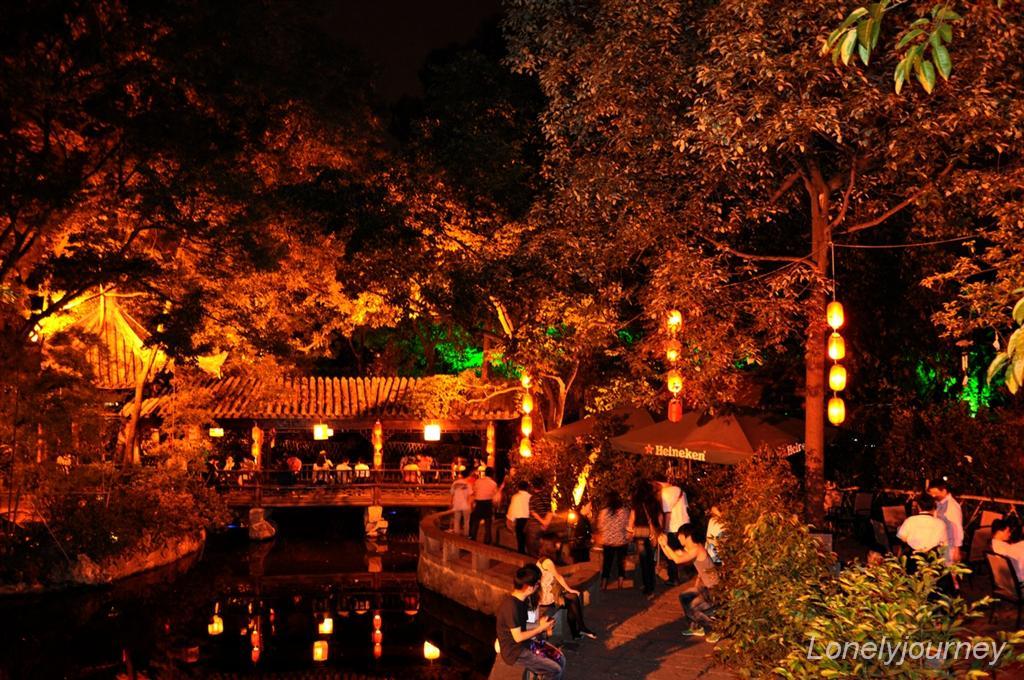 Jinli Street 2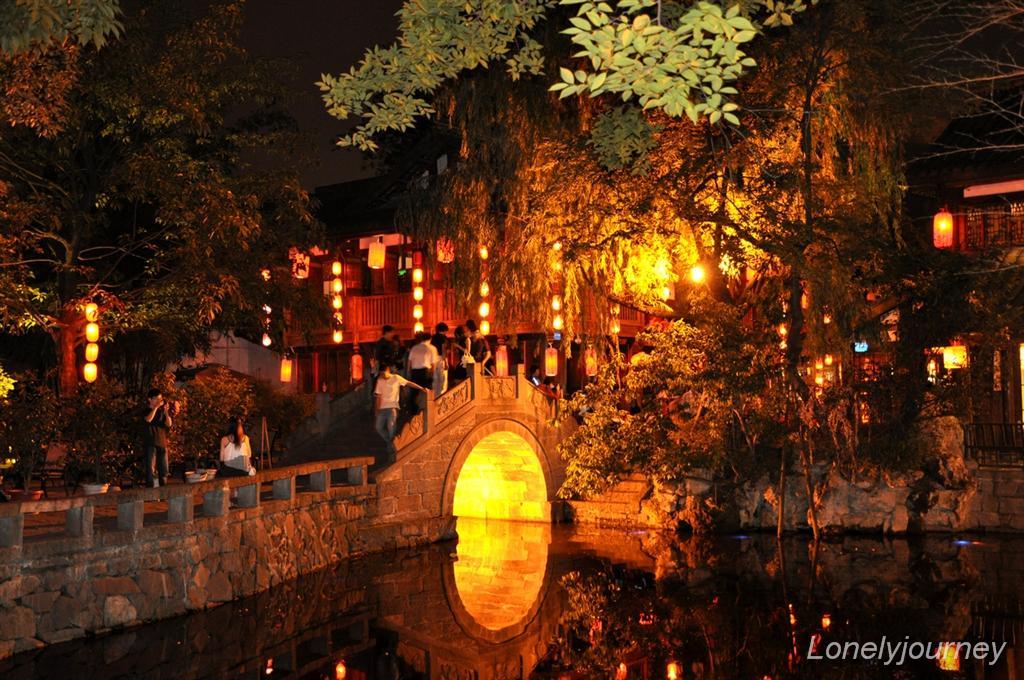 Jinli Street 3
We just got back to the hotel after buying some gifts on the Jinli Street. It was a tiring day but we were happy because we realized our dream---tasting Chengdu snacks. My regret was that I didn't have a chance to see pandas.
My Chengdu trip stopped here. From the next day, our trip to Jiuzhaigou and Huanglong Natural Reserve began.