Why I love Changsha!
I've never travelled to somewhere like China before, so this was really an interesting experience.
From the viewpoint of a Westerner, there were some differences and I hope this article makes things easier for others in my situation in getting around as regards where to eat, shopping, accommodation and drinking places.
Changsha is located on the XiangJiang River, which is a branch of the Yangtze.
(1) Huo Gong Dian's (火宫殿) main branch is in Pozi Jie (坡子街). An obvious first stop for visitors, this famous 200-plus year old temple which is now a restaurant is well-known for being visited by Chairman Mao Zedong. They come around with trolleys and serve you. The trolleys contain different food types... soup, dim sum, and so forth. I enjoyed Chou Dou Fu ("stinky" tofu), Changsha Dou Pi, Pineapple bread (contains chunks and similar to some Indian breads), Yangrou Chuar (lamb kebabs), Niu Rou (Beef in baskets - as fat-free as I could find around these parts), Corn soup and vegetables which are cooked in front of you.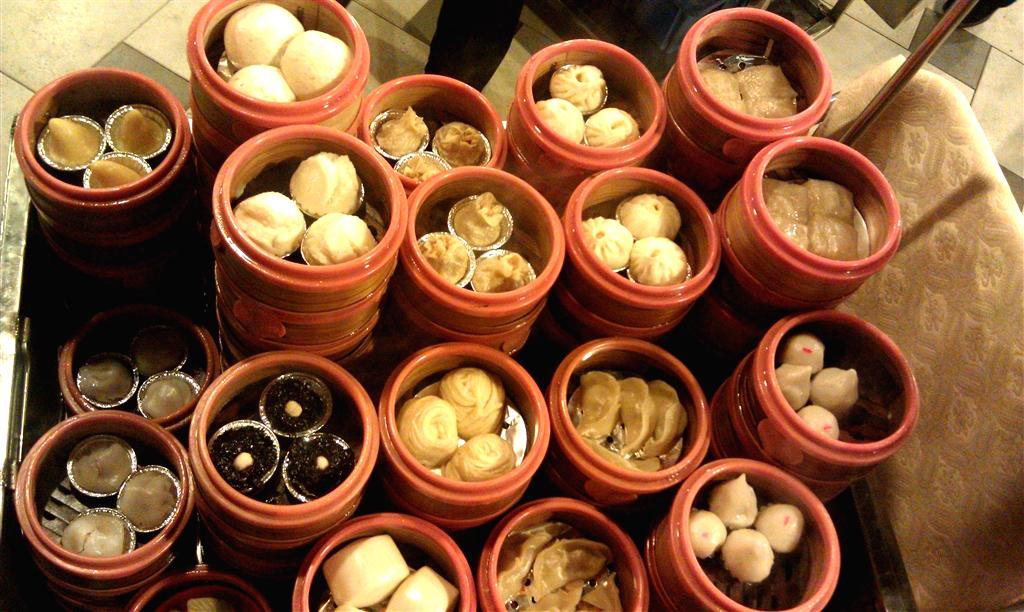 When I first got here, they asked if I had any special requirements. I asked not to be disturbed (after the previous apartment). Because it's new and they are putting up new signage, they said that to avoid disturbing me they wanted to upgrade me to a much bigger room. Good going! Both rooms have a 30" TV with many channels, a large desk for my studying, high speed internet, a coffee table by the window, 2 comfy leather chairs (3 in the new room) and TWO types of shower (regular hand held and wide overhead). The bed is comfortable and there is a lockable section in my desk which can fit a laptop and more.
(2) Sheng Xing Fan Zhuang 升鑫饭庄 on SanXingJie (三兴街) has photos of the food to simplify things. As you walk in, look to the left wall. I enjoyed dishes number 4 and 5 (kou rou and sha guo wai shan). I strongly recommend this place.
Accommodation
(1) I first stayed in JinJiang Inns on NanHuLu (南湖路) which was not great; everytime I took a bath the room steamed up for hours because the flooring was made of a material I cannot identify and then it was located a bit of a way out... The staff were nice enough but that wasn't enough, sadly.
(2) I then stayed in an apartment for 1 month which was a nuisance. Although I'm sure they meant well, the landlords were irritating and loud and walked into my apartment quite a few times in the initial days. The cooker wasn't fixed for a month, the plumbing was not great and the flat ended up waterlogged. By this point I had enough. My friend helped me to find a new place. The first places we saw were worse than the apartment I used but then we walked into this really cool theme hotel by FeeTel. I hadn't planned to stay in a hotel but ended up here for several reasons. What a drastic change of luck.
(3) The FeeTel Hotel (非特) gave me a wonderful end to my trip.
The theme and decor is different in all the rooms which they showed me. This is the coolest hotel I've ever been to. It was carpeted, warm and well-lit and has large windows. I loved the room enough to book for the rest of my stay in Changsha.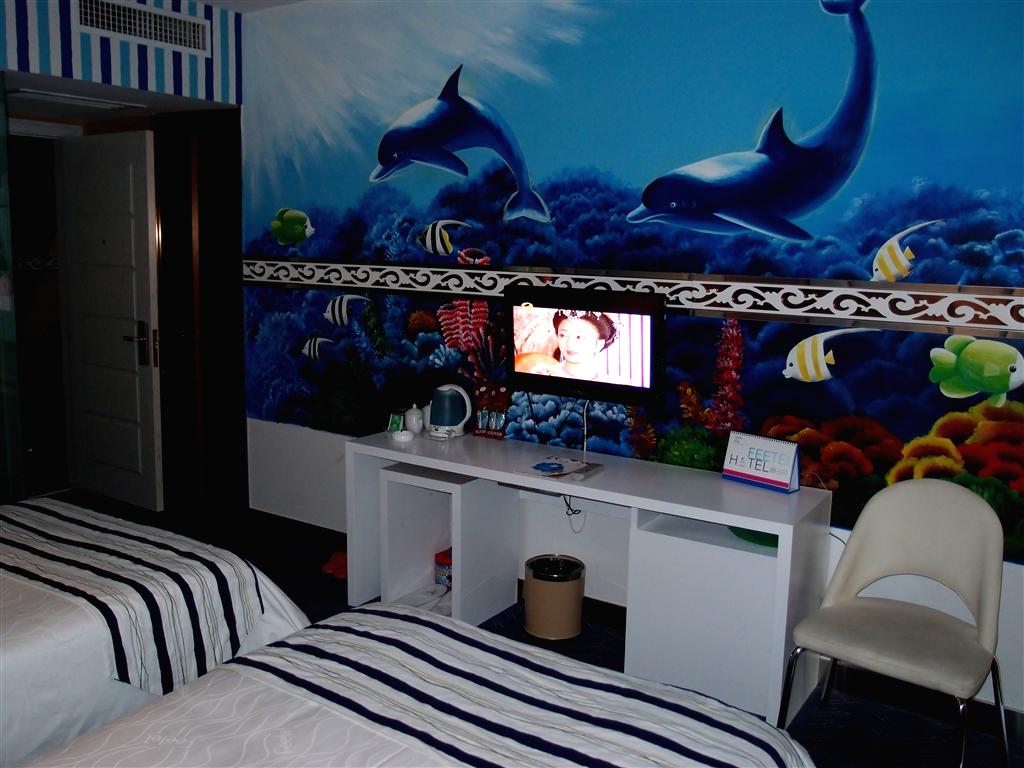 FeeTel Inn Changsha's Dolphin Theme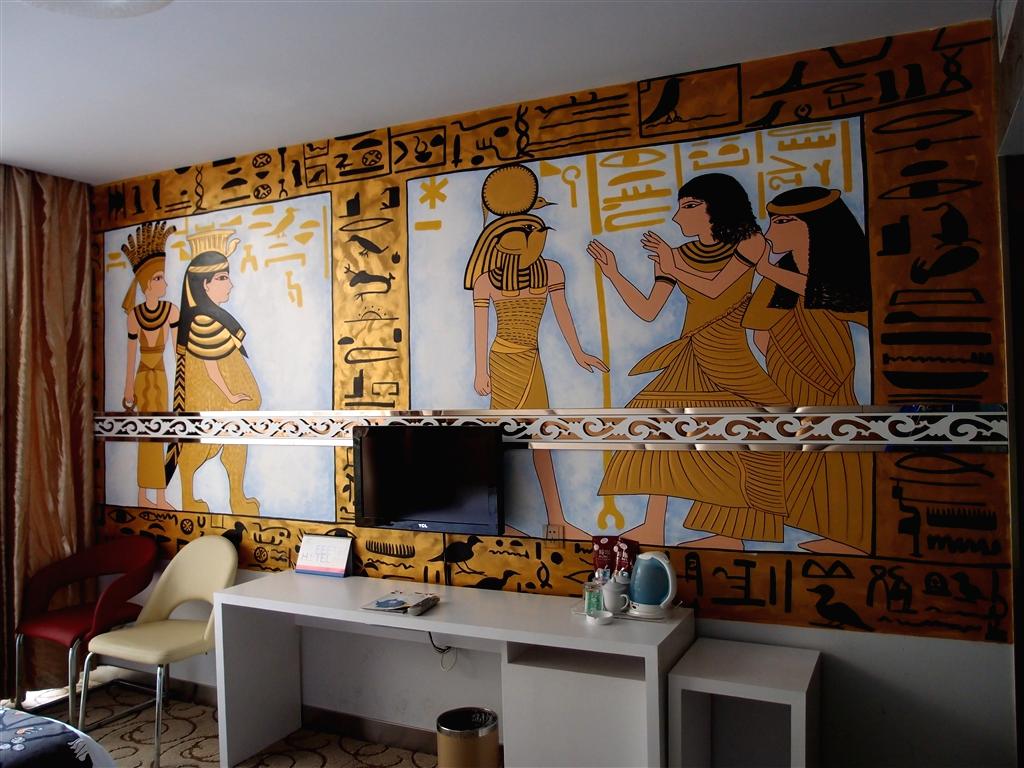 Feetel Inn Changsha's Egyptian Theme
It is a new hotel located just a stone's throw from Crowne Plaza but much more affordable. It's very conveniently located right on Wuyi Dadao (五一大道, translated as 51 Avenue) near the corner of Huang Xing Zhong Lu (黄兴中路, Zhong Lu means middle Road as the Chinese often use East, middle, West, North or South to specify the exact part of the road).
The room cleaning service is quick. The staff are very friendly and helpful. One of them (GuoQu pronounced GuoChoo) speaks more than enough English, which is not always easy to find in Changsha. She even left the hotel to find me and bring me back to the hotel and she helped me carry my things too.
When the weather turned they gave me a second blanket, which was nice. A caring attitude makes one more comfortable when away from home.
I have pretty high standards and have never even written a hotel review before but I am so happy with this hotel that I am compelled to. I hope to bring my family next year to stay here.
This place is very reasonably priced at around GBP30 for the best rooms.
All the locations I wanted are less than 5 minutes walk from the hotel and simple to find.
I personally like the restaurants and fruit markets in SanTai Jie and SanXing Jie (3-4 minute walk), the tourist shops on TaiPing Jie for souvenirs (5 minute walk), JieFangXi Lu for bars and nightclubs (3 minute walk) and of course, HuangXing Lu (Walking Street) is a great place for shopping.
For convenient all-items-in-one-place shopping, try Wanda Plaza (1 minute walk) which actually has a Wal-Mart!!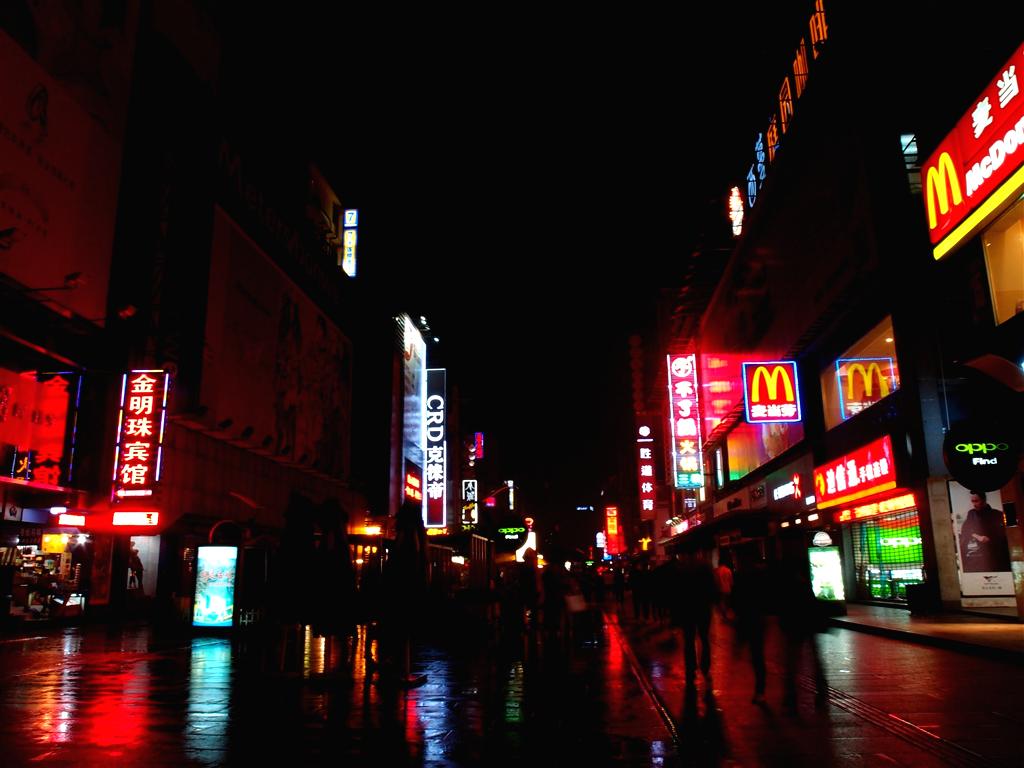 HuangXing Lu
Shopping
(1) I'd say that Wanda Plaza (万达广成) is a shopping centre-cum-cinema. It has all the basics a Westerner should need when they first arrive. It's on Jiefang Xi Lu (解放西路) and has a huge Wal-Mart (沃尔玛). They have lots of interesting food and allow a taste of some of the foods, so you can hopefully find what you like.
(2) Touristy shopping on TaiPingJie (太平街). This street is NOT so cheap as one might expect and bargaining is impossible here. Even those who speak little English know how to say "No Bargains". I would only shop here if really pushed for time AND I have extra money, although the shops are worth seeing.
Drinking
Jie Fang Xi Lu has a lot of bars and clubs. I went to a club which was a little up towards Jiefang Road East. Great basslines, warm people and interesting drinks (like red wine with Sprite or Whiskey with green tea).
Other entertainment
Well, there's plenty to see and do in Hunan but that's beyond this article. There are several KTV's for those of you who want to sing, but I personally prefer restaurants so I'll leave that to you.
Happy journeys!! You can ask me for more information if you need; I will try to help when I am free...