A blind yet great tour of Chengdu
On June.22, 2009, I started my trip to Chengdu from Xian with one of my friends. We hopped on train K879 at 17:30 at Xian Railway Station and jumped off at 11:30 the next day at Chengdu Railway Station, where another friend was there waiting for us. The hard sleeper tickets cost us each 211CNY. It was near lunch time and we had a night journey on the train, so the friend in Chengdu guided us for lunch and a hotel. We were on a budget travel, thus we ate our first meal at some local common restaurant and checked in at Guanhua Qingnian Youshe, the cheapest of Chengdu's budget offerings. It took CNY70 for a night and CNY20 extra for air-conditioning. The hotel was plain but clean and well-situated, a good starting point for exploring the city.

After the lunch and a rest, our trip officially started. Let me just summarize the sites I went, the food I ate, the shopping I did and the feeling I got. It was a little disappointed that our guide friend was dragged for other business so we two just like idiots started our journey without even a sketch tour plan, yet we did it. We went to Dujiangyan, Qingchengshan, Wuhouci, and Jinli Ancient Street; we ate dishes with hot pepper and hot pot definitely; we went shopping around Chunxi Commercial Street.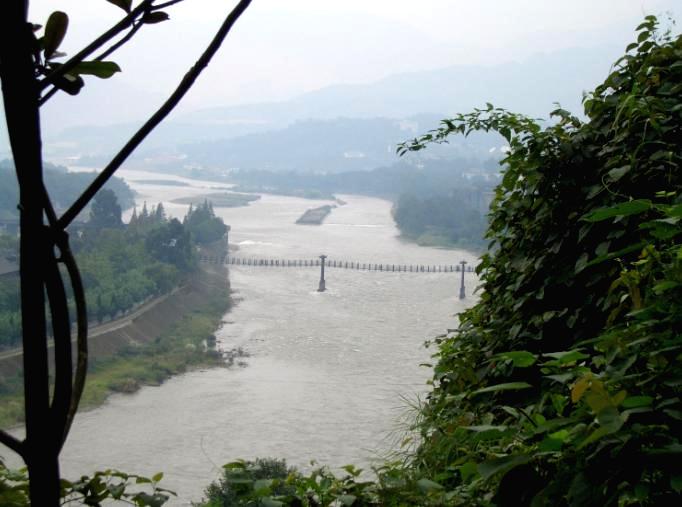 Dujiangyan of Chengdu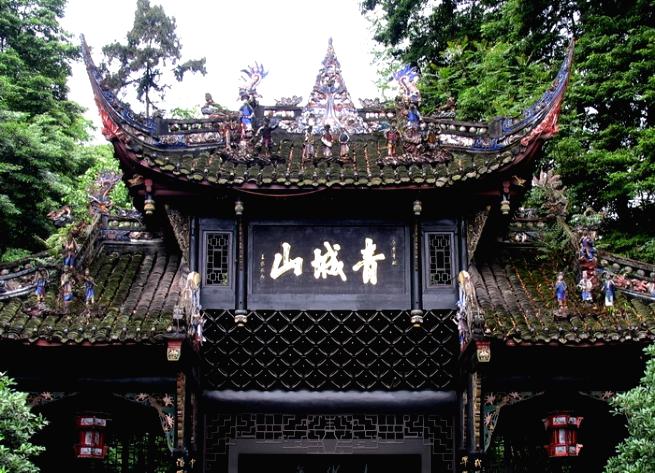 at the gate of Mt. Qingchengshan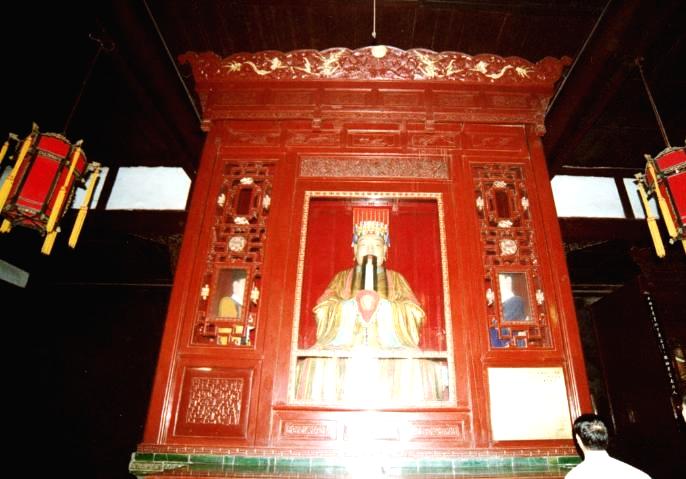 Wuhouci - statue of Liubei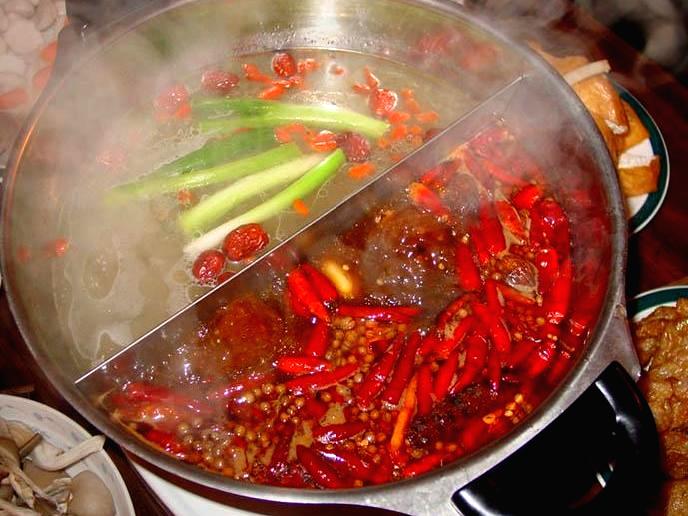 Chengdu Hot Pot - very very very ...hot :-P


Dujiangyan was our first destination. We took bus at Chengdu Chadianzi bus station, and changed to bus 101 when we got to Dujiangyan city. The total journey took us around 1 hour and a half. Dujiangyan is an irrigation infra-structure built during the Warring States Period of China by the kingdom of Qin. It is located in the Min River and still in use today for irrigation of over 5,300 sq km of land in the region. It was drizzly. The dam looked misty; the water was powerful. Most interesting was the suspension bridge. Visitors were moving in opposite directions and the bridge swayed. For most of the time, I was not able to mover forward without grasping the strings. Later I got the tip that I should stand in the center of the bridge, kept myself in balance and then marched forward. After about two and a half hour, we finished Dujiangyan trip and went for our next stop, Qingchengshan. We took bus 101 outside Dujiangyan Scenic Area, which took 30 minutes or so. Qingchengshan was also called Qingchengqianshan, compared to Qingchenghoushan. Qingchengqianshan is considered the birthplace of China's only indigenous religion, Daoism, and it had a concentration of cultural relics. The main attractions were Yile Wo, Tianshi Dong, Zushi Dian, Chaoyang Dong, Shangqing Gong as well as Laojun Ge. It was really tired after the hike and I had no much strength to return. So we took cable car. The air was fresh at that altitude. It was nearly 18:00 when we got back at the mountain foot. A tired yet fulfilling day!

We also went to Wuhouci and went out directly to Chengdu's entertainment landscape, Jinli Ancient Street. The narrow strip of restaurants, bars and souvenir stores was in the style of traditional Eastern Sichuan architecture and was tastefully done. It was well worth visiting for its alley of traditional Sichuan street food. Most of the local snacks were spicy made my mouth water and my body sweaty. However, that felt terrific.

Shopping, yes, we went to Chunxi Pedestrian Street for shopping. Shops ranging from world brand to stall-keepers were all there. You can bargain if you are good at it and we did so for some small items. Great fun!

Last but not least is the hot pot. Never miss the hot pot there. Love Chengdu and want to visit it again with a carefully planned schedule next time.