Badaling Great Wall Traveling ---Easy to Do It Yourself
As heard that the transportation to Badaling Great Wall was very convenient, I went there all by myself. Of course I had done a lot of preparations. It was quite true and proved very easy to access.
Way of traveling to: I chose bus no.919 to take me there rather than train, for there are fewer of them. Also, according to my common sense and the experiences from other tourists, the traffic situation on Badaling Highway was better in the early morning. Arrived at Jishuitan at about 7:00am and went on board the RIGHT bus at about 7:30am. There were many buses 919 on my way from Jishuitan Railway station to Deshengmen which I expected, but I did not expect there were also other bus 919 lines around Deshengmen. I was confused a little, then decided to go around the tower and found that they were 919 branch lines to the different suburban areas of Beijing. Finally, I found the bus to Badaling directly. It did not let me wait long before departing and seem that it departed once got fully occupied. There were hold-ups on the way, but acceptable. It was 9:00am when I got to Badaling.
Way of getting on the wall: As I had planned to take cable, for it was cold to take pulley that time, but only found the pulley after getting off. Asked help from the working staff and got to know the cable car station was located at the back mountain (I was in front mountain then). I remembered there was a parking lot called Guntiangou, the cable car station was there. Not difficult to find out. The thing was that after getting on the wall by the cable, it did not take me much time to go to the highest point. I was not tired at all and did not feel satisfied. But the scenery there was amazing and beautiful. So I did not recommend climb the Badaling by cable. Another thing was that worn non-slipping shoes, for some part of the wall did not get steps, but slop.
Way of coming back: Intended to go back to front mountain to take the former bus, then a king-hearted traveler told me that there was bus 919 at the back mountain too. Thus I followed him to the station at the back mountain. This bus 919 was different from the former one. Anyway, it did matter only if it took me back to Beijing City. It turned out that it stopped more times than the former one, but the final stop was Deshengmen as well, but on the road side and did not get in the parking station. Ticket fee was the same, rmb4.8, for I used the transportation card. Time duration was almost the same.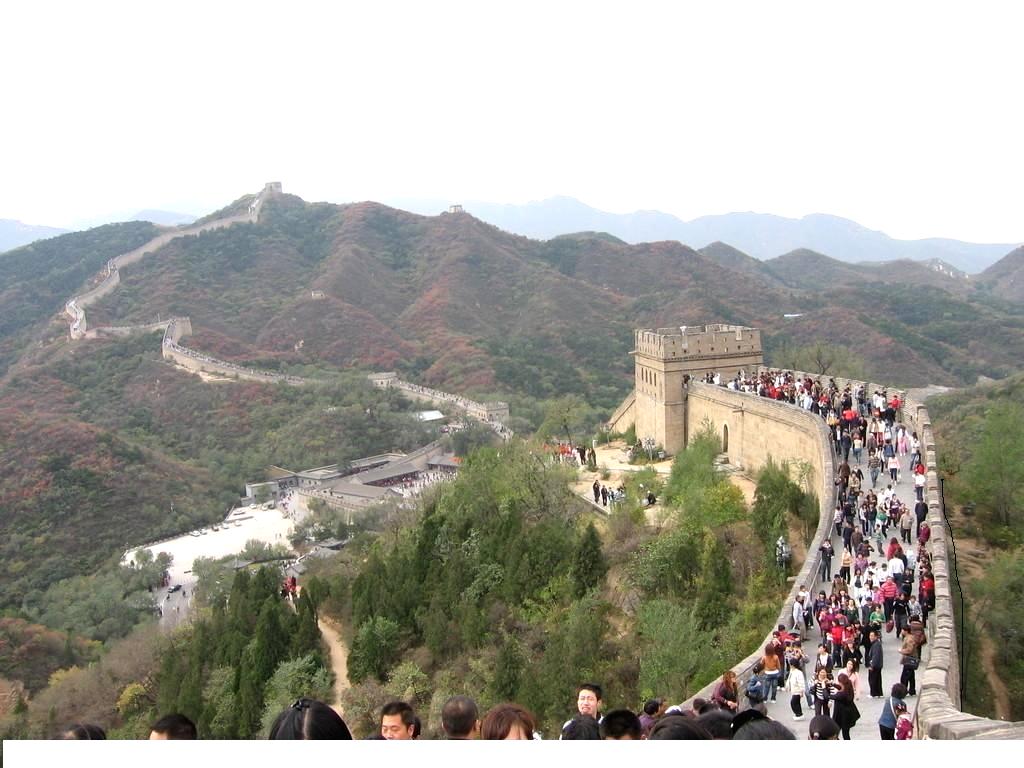 My pic of Badaling
All in all, Badaling was easy to access. From my experience, there were two bus 919 lines there; one was from Deshengmen parking lot to front mountain of Badaling, the other was from the road side of Deshengmen to Badaling back mountain. Hope this helpful, good luck to all travelers.