A Short But Exciting Holiday in Guilin

First permit me to say a big thank you to Kevin Li, our local tour guide in Guilin. Kevin is a nice and obliging tour leader. His English is good and I never saw him complaining. This young man has got a great future in the tourist industry. Ask for Kevin Li if you need a guide. Highly recommended. We spent three wonderful days in Guilin and Yang Shou.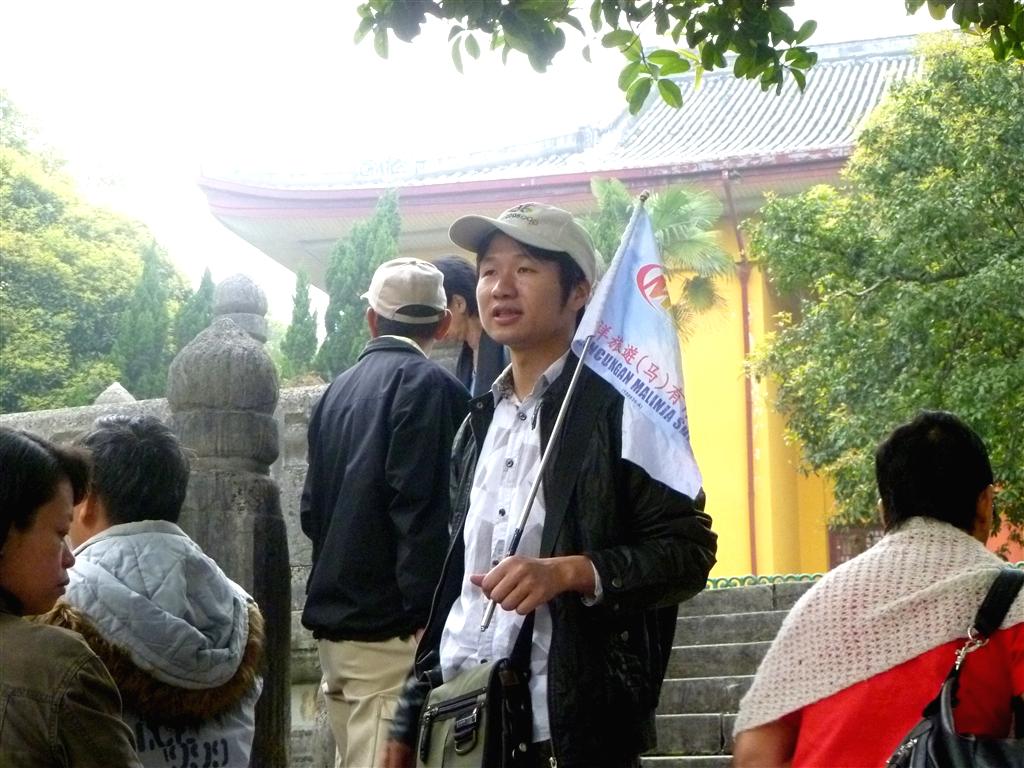 KEVIN LI OUR TOUR GUIDE

We definitely plan to go back for a longer visit. The only complain was the dirty fog-like mist that enveloped the whole of Guilin during our visit there. Our boat ride up the River Li to see the beautiful limestone hills was spoilt by the mist. What we actually saw was only an outline of the hills as visibility was really bad.

The boat ride to see comorants fishing was interesting but again progress has spoilt the whole scenery. What was meant as a rustic boat ride turned out to be the contrary. Right up the banks of the river were these apartments for the well heeled tourists. It was a real dampener. The ecology of the surrounding area should be retained and not be used for development of any kind. Very soon, this rustic scenery would be all gone. IT IS VERY SAD TO ENVISAGE THIS.

Apart from the above comment, it was a very nice holiday and we were not disappointed. THANK YOU GUILIN!!