Qingdao, a Beautiful Summer Resort
Summer is coming and the temperature is getting higher and higher day by day. where to spend your summer holiday this year? I recommend Qingdao, for Qingdao has a mild climate, whose average temperature of the hottest august is only 25.1C. It is a popular summer resort and reputed as 'Eastern Switzerland' and 'Paradise in Summer'. Besides, Qingdao has once been the colony of Germany in history, so it has some distinctive characteristics.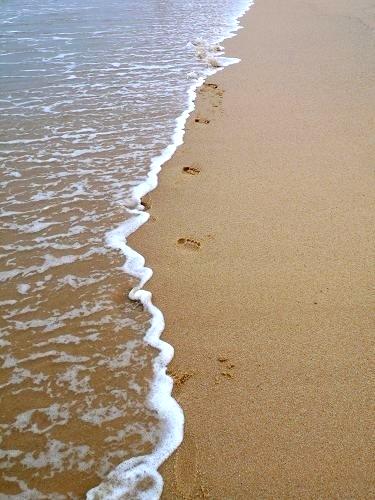 Qingdao Beach
Here below are some itineraries to tour Qingdao:
1. Once come to Qingdao, you should not miss Mt. Laoshan. The tour to Mt. Laoshan needs about one day. You can take bus no.801 from railway station or the tourism special line from Huaneng Square to reach the scenic area directly. In the morning, you may visit Taiqing Palace, Mingxia Cave, Shangqing Palace and Longtan Waterfall. In the afternoon, take a bus to Taiqing Palace and tour Huayan Temple.
2. About the scenic spots in the downtown, you could visit them almost on foot. Here are two best routes: a) Zhan Bridge- Naval Museum- Maritime Museum- Small Qingdao Island- Lu Xun Park- Number One Bathing Beach- Badaguan Scenic Area - May Fourth Square, than take a city bus to Stone Man scenic area. B) hiking along the seashore: Number Six Bathing Beach- Zhan Bridge- Catholic Church- christian Church- Xiaoyushan Park- Naval Museum- Stone Man- Small Qingdao Island- Luxun Park- Qingdao Aquarium- Marine Products Museum- Ocean Technology Museum- Xiaoyushan Park- Number One Bathing Beach- Badaguan Scenic Area- Number Two Bathing Beach- Garden of Sea Billows, Garden of Sea Winds- Zhanshan Temple- May Fourth Square. You are also recommended to have a stroll along the Binhai walking street at night. It is quiet and romantic.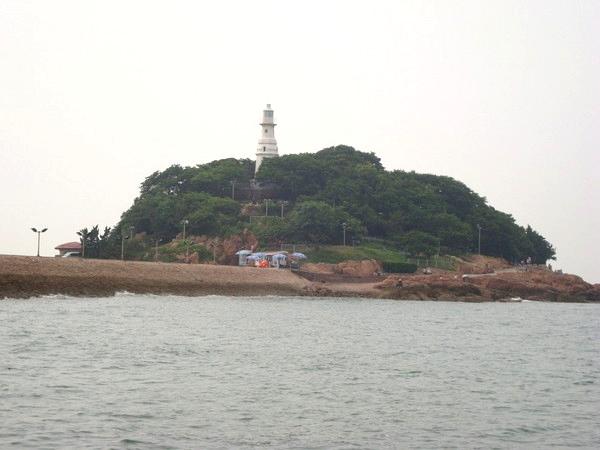 Small Qingdao Island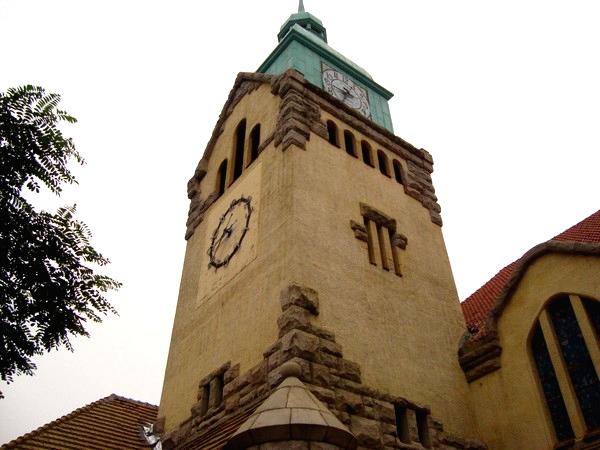 the Church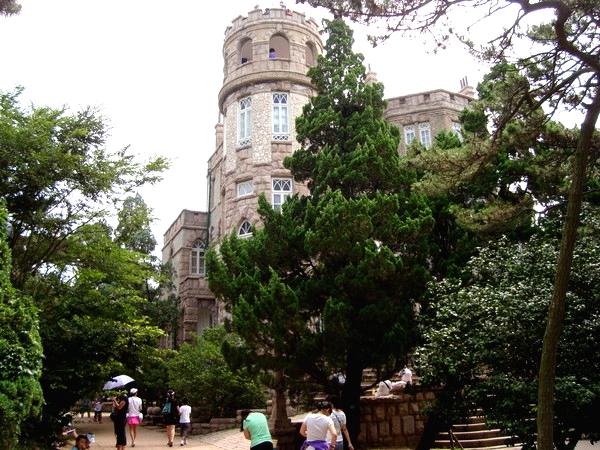 Badaguan Scenic Area

As a local people, I also have a few tips for your information:
1. Taxi: Most of the taxi drivers are nice. But make sure you won't get on a taxi in those places like railway station and long-distance bus station (most of them are privately owned and charge higher), hotel gates and piers (the taxis are luxury and they don't go to places within a short distance). If you need to take a taxi in those places, just walk a few meters to the road and wave an unoccupied one.
2. The ocean water around Qingdao is cold, which means it don't nurse colorful seashells. If you see someone get the beautiful seashells from the sea and sell them. Don't believe them. There is a great chance he/she has put the seashells in the sea in advance. This happens a lot around the Zhan Bridge.
3. Again around the Zhan Bridge, you may see many vendors selling small decorations made of pearl. Don't talk with them or go to see it if you won't buy. If you want to buy, don't hesitate to bargain. After all, they are made from plastics and don't worth that much.
4. Beer and seafood are musts when visiting Qingdao. But we local people usually go to beer houses rather than the high stand restaurants. We buy the fresh seafood from the markets and have it cooked in the beer house. It is cheap and tastes original. Which beer house is better? Just see which one has more guests.