Juyongguan Pass Travel Review
It was a nice day. Accompanied by my friend, I went to the Great Wall as planned. We had meant to Badaling, but were driven to Juyongguan. The driver/private car owner cheated us, for Juyongguan was closer than Badaling. Seen from the foot, Juyongguan seemed great as well, so we didn't make any trouble with the driver and just let him go.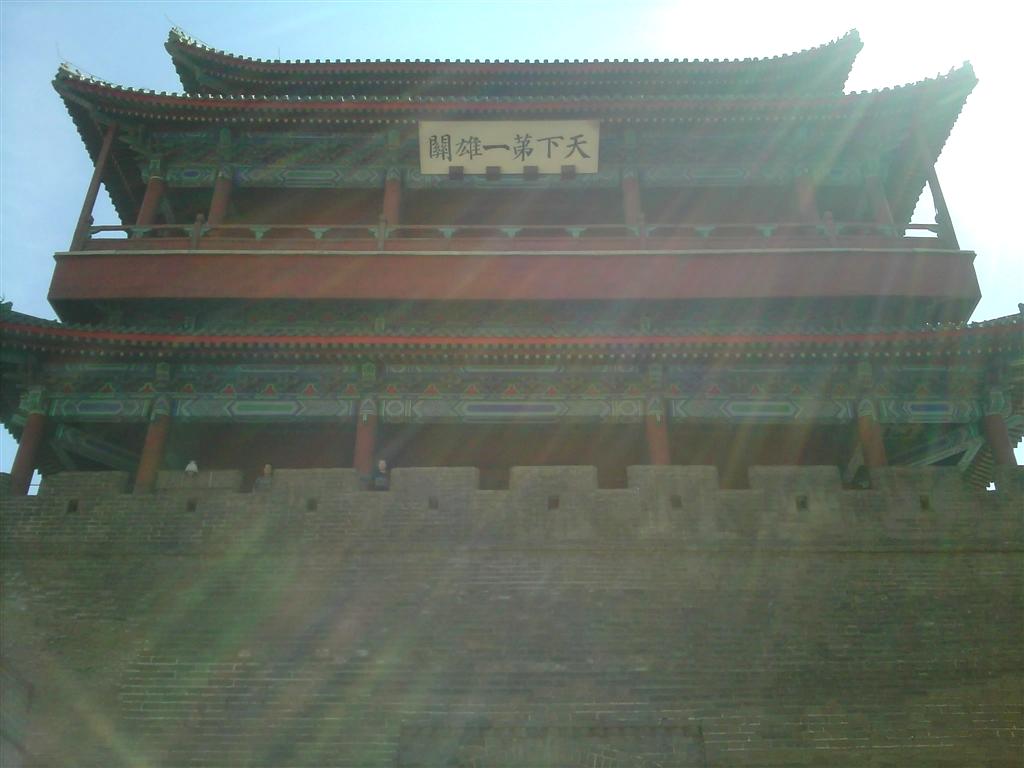 Juyongguan
According to the guide there, Juyongguan was a section of grand, dangerous, steep and narrow wall. No wonder I felt that the wall was winding straight up along the mountain range. Due to the narrow road, we also got stuck on the wall for not a short time. It was better on the upper part, where I could set my tripod to take some pictures. Finally, we reached the west point of Juyongguan Great Wall. Standing on the wall, appreciating it winding into far places with the wind gently brazing, how enjoyable it is! Later, we got down from the other side of the Wall. There were fewer tourists on this side and there was even no tourist on some part. I could have taken more pictures, but the battery ran out. What a pity! We also had lunch in one of the farmhouses at the mountain foot before going back to downtown Beijing. As a whole, it was a nice trip. Oh, forget to say, we spent about 4 hours on the site.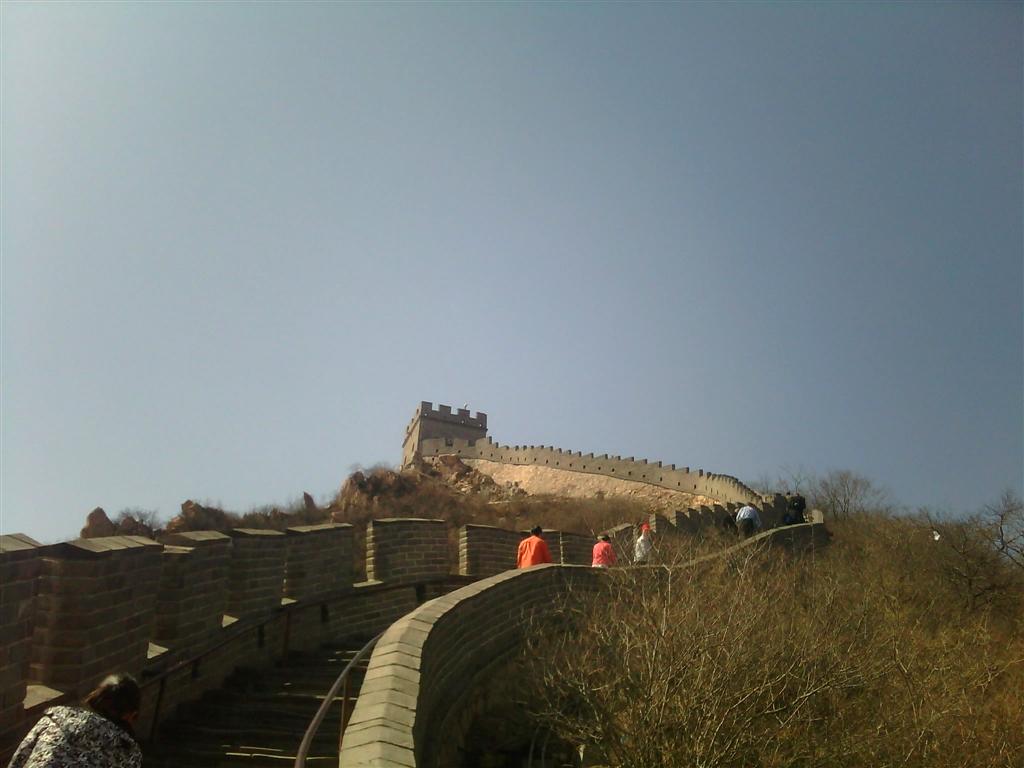 Juyongguan Great Wall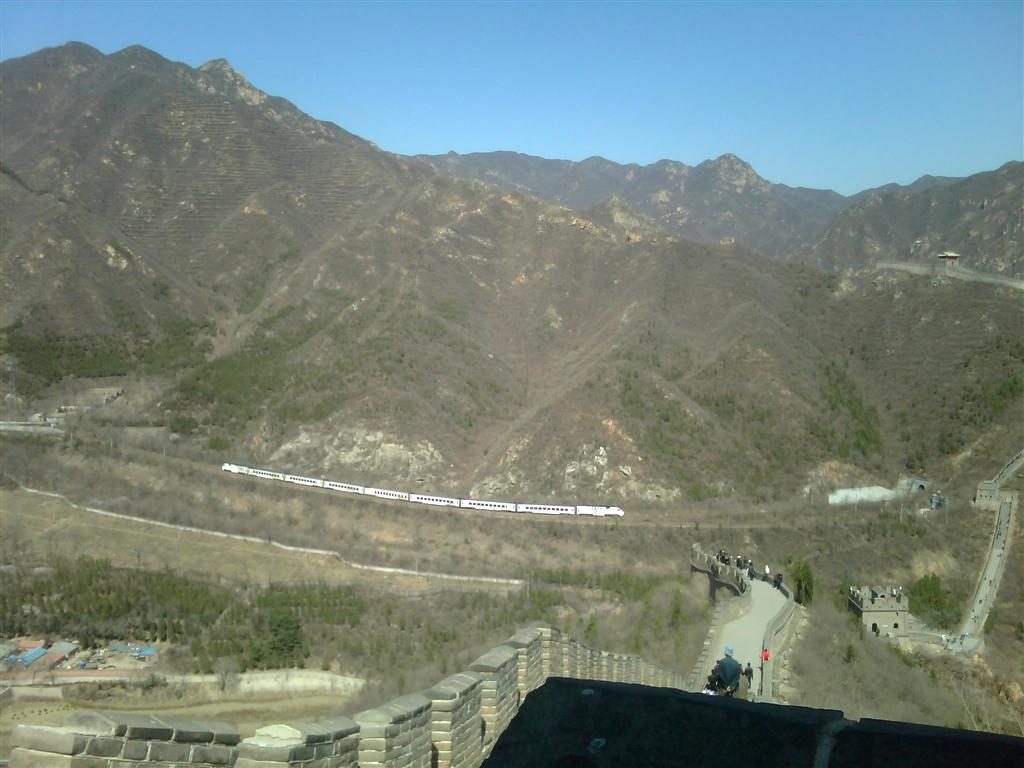 On the Juyongguan Great Wall
Last, my friend wanted me to add the method of transportation in my review. To get to Juyongguan, one can go to Deshengmen to take bus no.919 slow line to Juyongguan. But it can take as long as 2 hours and you may not have a seat from the beginning to the end. In this case, my friend and I think charting a car is a good way. Just remember to verify it is the right destination you are heading for.