Jiankou Wild Wall Travel Reviews
It was named Jiankou (arrow nock) according to the stretching shape of the Wall: higher on two sides and lower in the middle, just like a fully-bent bow with an arrow nock. It is one of the most dangerous sections of the Great Wall, making it a photographic hotspot and hot destination for the adventurers. The road here is not like the one on Badaling, which is wide and whose steps are clear. But it is the wildness that makes Jiankou looks older, or I would rather say 'historical' and 'real'.
The complete Jiankou Great Wall consists of three parts. They are Beijing Knot-Jiankou (about 10 kilometers) in the west, Jiankou-Ox Horn Edge Wall (about 3 kilometers) in the middle and Ox Horn Edge Wall-Mutianyu (about 7 kilometers) in the east. Actually, the middle and east parts belongs to the Mutianyu Great Wall. The real Jiankou is the section from Beijing Knot to Jiankou, which is most beautiful, dangerous and enjoys unique scenery, said by the local. Since we were not real adventures, we chose the middle part, whose road situation was relatively better. Also, it's because it only needed about 5 hours to finish it, so we could get back to Beijing the same day.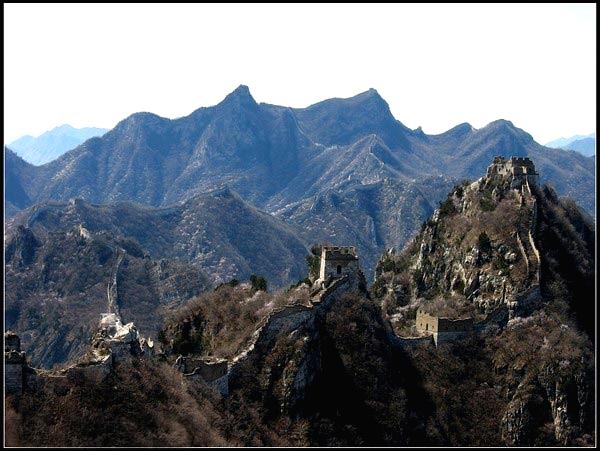 Jiankou Great Wall
We drove directly to Wofo village, a famous village at the foot of Jiankou. There are many tourists there and one can go fishing, eat the famous rainbow trout, wild vegetables and other peasant dishes. We had lunch in the village before climbing the Wall. I couldn't say the dishes are delicious, but they were indeed unique and special.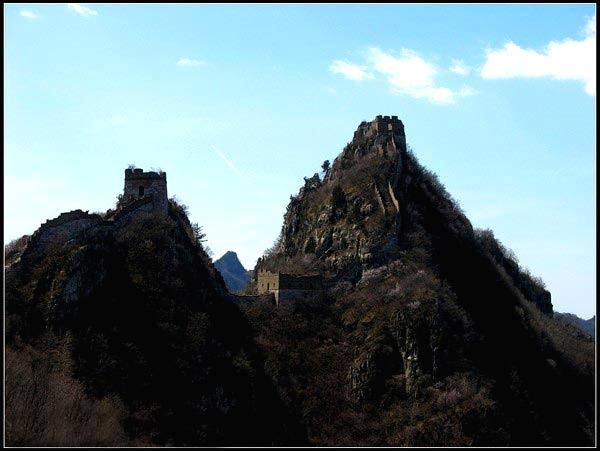 again Jiankou
It needs about an hour from Wofo village to climb westward to the highest point. But there were too many people. So we chose the east line, which made us regretful once began climbing. It was so difficult to climb along the 'road', whose angle of elevation is 60 degrees, some part even 90 degrees. We had to use both feet and hands to stay on it. Two in our group just gave up. But looking at the red lines tied on the tree branches by the pioneers, I kept my chin up and continued. Finally, we reached the Zhengbei Tower in 1.5 hours. After a break, we went down from the west line back to Wofo Village, whose route is better. It was tiring to climb the Wall, but really worth it. So cool! Thank God, I was not the driver. So I just slept all the way back to Beijing.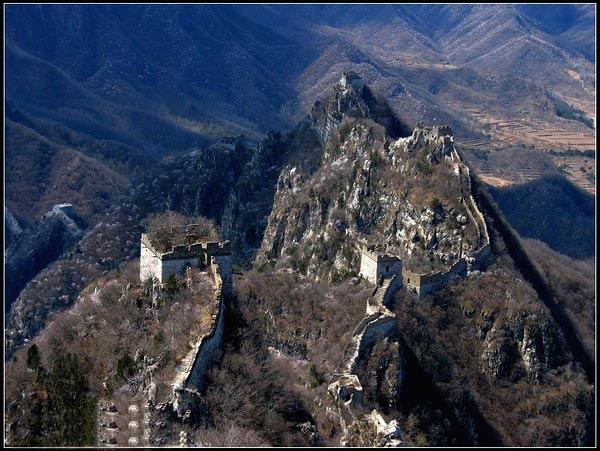 Jiankou Great Wall
I always say words are never enough to express one's feelings, So just go ahead and climb the Wall by yourself and I'll stop here. Good luck. Oh, be really careful when climbing the Wall.