my trip to Yangshuo, Guilin
In March this year my wife and I went to Yangshuo, Guilin for a sight-seeing first -hand tour as i have been reading a lot about this region in China mainland. I especially enjoyed the cruise along the Li River where you can view the unforgettable karst mountain landscape. We also have the opportunity to ride a bicycle to the Yulong River in the morning during which we will pass villages and along the way feasting our eyes on the beautiful landscape. As we passed paddy fields and buffaloes we could see how the local farmers work and live. Then move on to Moon Hill which is the symbol of the town. We also climbed up to the peak where we could have a panoramic view of that area.
IWe had lunch in a farmers' restaurant at the foot of Moon Hill, one of the delicacies i highly recommend is called "PiJiuYu"
After that, We rode to the ancient Big Banyan Tree in the afternoon. The only regret was that we were unable to watch the Yangshuo Night Show on the Li River. In place of that we tooke a stroll down West Street at night.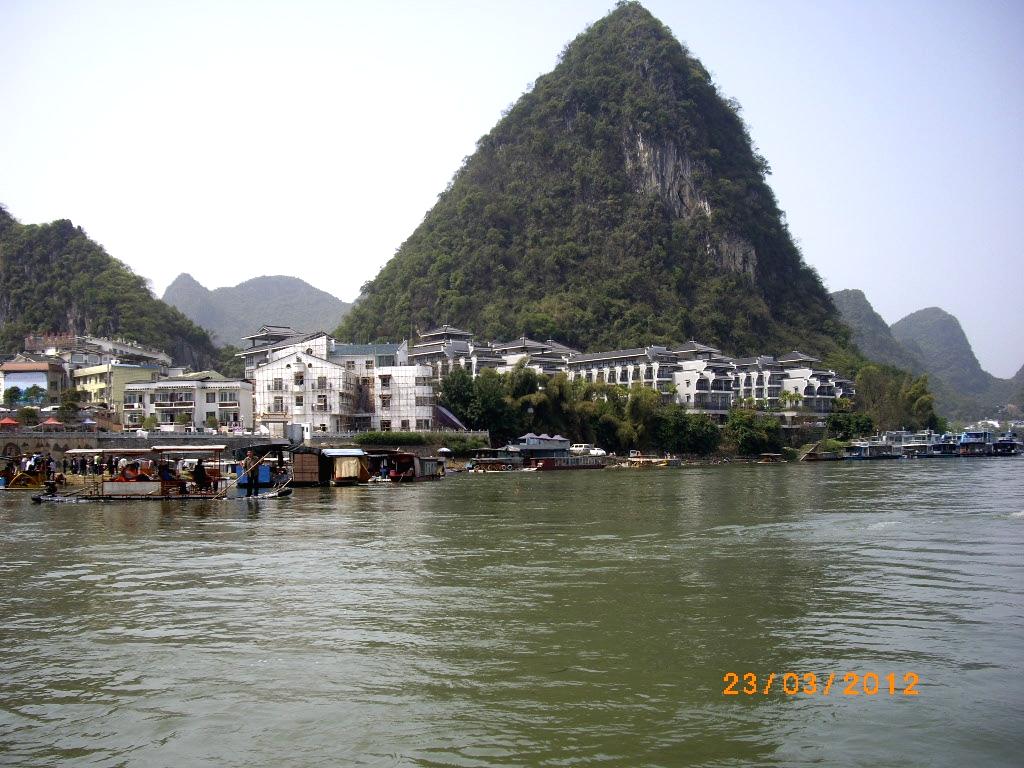 Yangshuo Li River
.